How to Wear a Choker
As the 90's famous choker necklace is making a major comeback now, women are styling it up with their formal and casual outfits. Depending on the material and silhouette of the choker, it endows you with trendy looks, from elegant to edgy and modish to retro. For example, diamond chokers are classy while hemp chokers are essentially casual.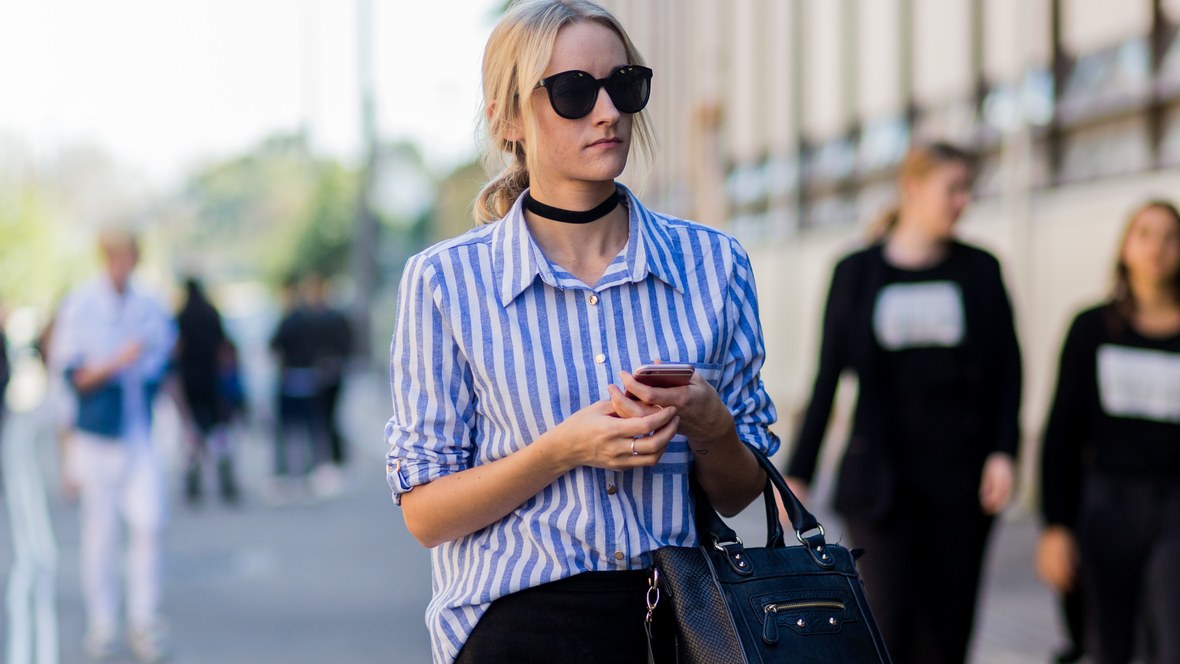 6 Types of Choker Necklaces and What Outfits to Wear with Them
1. Tattoo Chokers
Mostly available in black, the stretchable choker with fishnet patterns with or without trinkets flatters an off shoulder crop top and a pair of high-waisted jeans for a summer casual appearance. A high top bun and ankle boots or sneakers should be your pick. Thin chokers are the best for women with a short neckline.
A wide velvet tattoo choker goes well with LBDs and lacy dresses having a plunging neckline as the accessory defines bare yet long necks.
The black leather tattoo choker, adorned with trinkets and pendants, is more of a goth style, complementing asymmetrical tops paired with leather pants and jackets.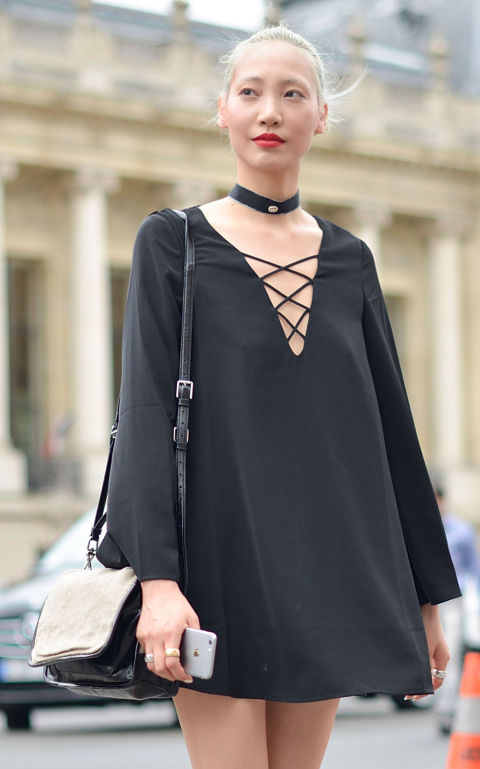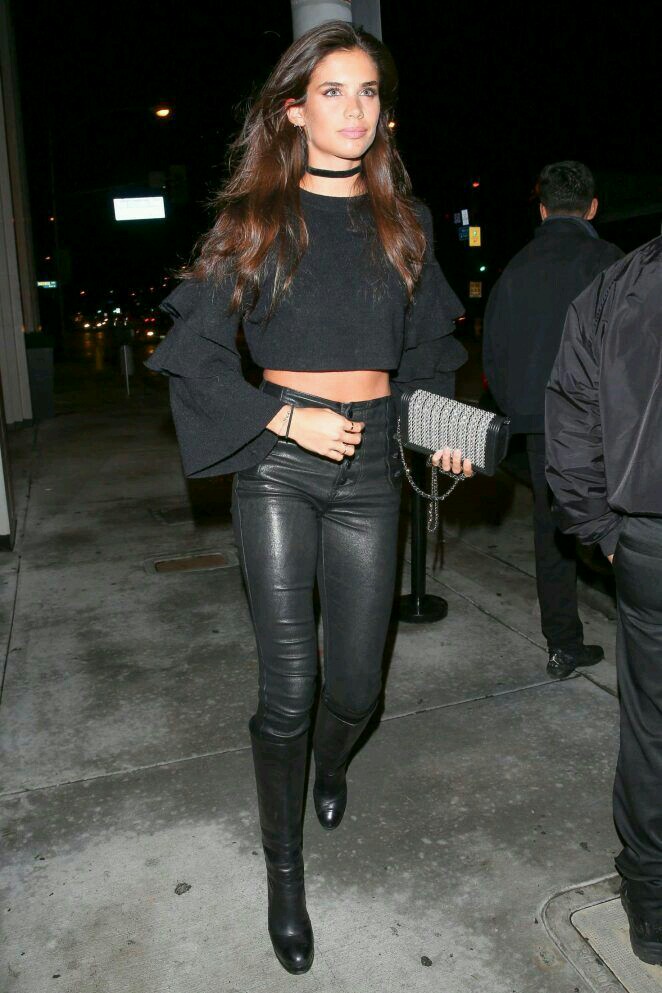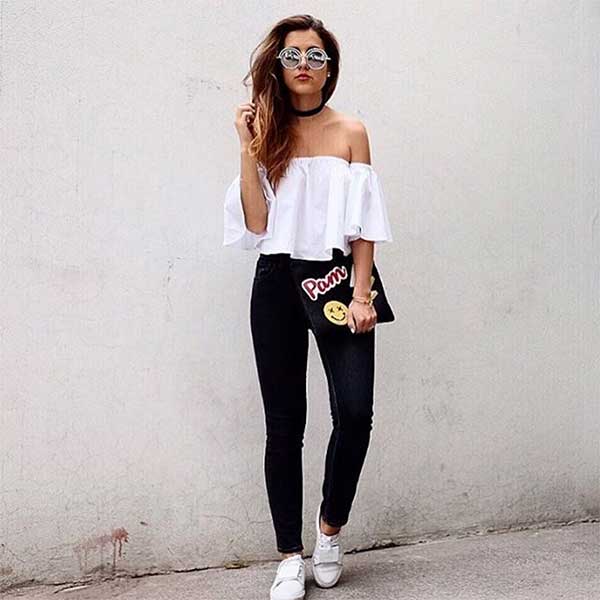 2. Lace Chokers
A lace choker with its intricate embellishments graces skinny necklines well by partly concealing them. Try out with floor kissing gowns having a fitted corset bodice and a flowy bottom for a Victorian look.
A white lace choker also goes with halter neck wedding ensembles, resembling the embroideries of the dress and maintaining the continuation for a traditional look.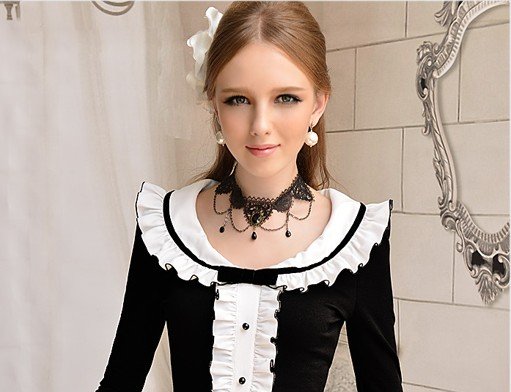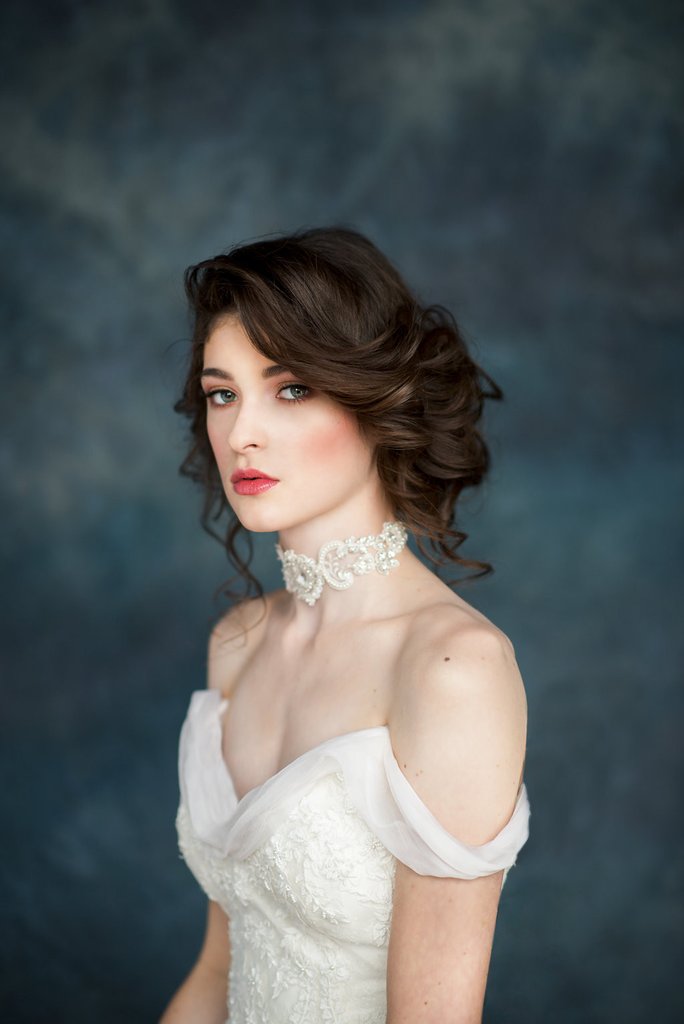 3. Pearl Chokers
Multiple stranded pearl chokers remind you of Lady Diana as you step out in a traditional off-shoulder gown coupled with such chokers.
A single-stranded pearl choker goes with wide neck tops and short skirts for a perfect street style.
Formal shirts and trousers can also be complemented by a single-stranded small pearl choker. For accentuating the appearance, you can stack multiple pearl chokers.
4. Jean Chokers
Chubby women can wear casual wide jean chokers for drawing the attention mainly towards the neckpiece instead of the curves by teaming them up with an out-and-out jean attire (denim shirts and pants). Choose distressed jeans for a rugged look.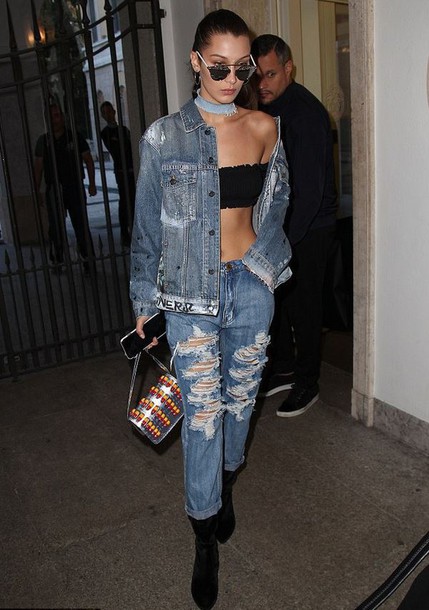 5. Gold Chokers
Slick gold chokers, when paired up with casual maxi dresses, entail a bohemian look for ladies. The dress should have a plunging "V" neckline or a rounded one, or else the choker won't look good.
A chunky piece of gold choker becomes a statement neckpiece for shirt dresses. Variations of the bottom will not affect the look. You can even wear a thin gold choker to your work by teaming it up with shirts and trousers.
Subscribe Now!
Get The Newsletter: