How to Spot a Fake Ferragamo Belt
Ferragamo, the classic Italian brand does not need an introduction, as their accessories like bags, belts, and ties are famous all over the world. But as is the case with most world-class brands, copies of Ferragamo products are also sold in markets. But if you know some exclusive features of the real ones, no one can fool you with counterfeits.
Fake Salvatore Ferragamo Belt vs Real: Guide to Identify
1. Packaging
A real Ferragamo belt should always come in a red box whereas fake ones come in a plastic cover.
Inside the box, both the belt and the buckle should be packed in separate white drawstring dust bags, bearing a writing "Salvator Ferragamo Florence Italy".
There should be two things written inside the dust bag-"100% Cotton" and "Made in Italy".
The red box should have the same writing on it but in a light silver shade.
The box contains two white cards, one of which should have the price written inside.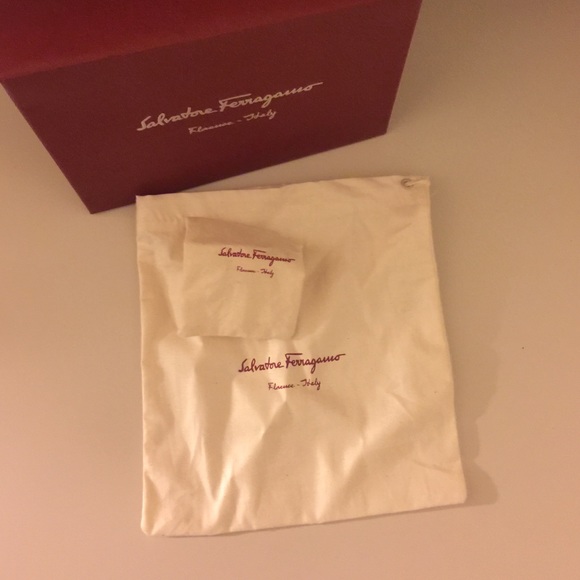 2. Belt
An original Ferragamo belt should have 3 round and clear-cut holes with rounded edges, but fake ones exhibit 5-6 holes.
On the back side of reversible belts, there should be a stamp that reads "Salvatore Ferragamo" followed by a serial number.
There should also be a particular information about where the belt was made, which is often missing in fake ones.
It should be made of cowhide leather, but a replica is made of nothing but some cheap leather.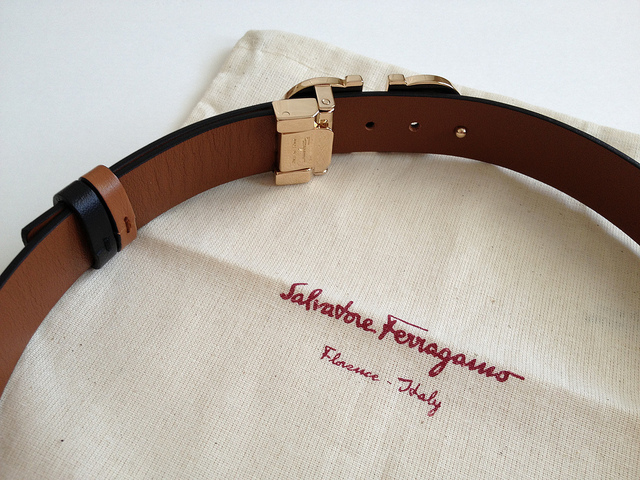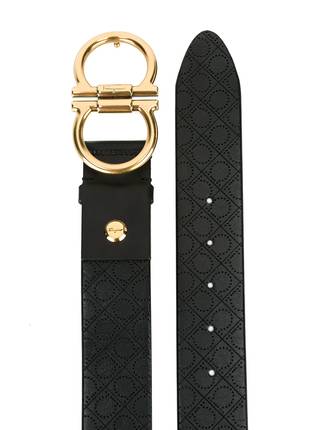 3. Buckle
The original belt should have a big metal buckle with a smooth back surface, featuring two screws. A fake buckle has a rather rough back instead.
It should also have the "Ferragamo" engraving, whereas fake ones might flaunt a misspelled engraving of the same name.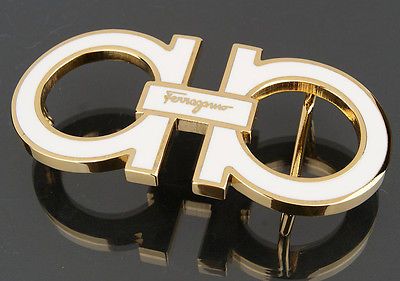 "All that glitters is not gold", similarly all belts bearing a "Ferragamo" logo might not be authentic. Also, being highly sought after, the original belts are a little pricey; however, the replicas might be available at a cheap price, so take that as a sign of a fake belt and move on.