10 Types of Heels and How to Choose The Right One
Knowing the names of heels can save you much time to find the exact pair of footwear you have been looking for. As most of us are only aware of a few types of heels, knowing the rest will give us more options to choose from. Here we will focus on all possible kinds of heels and how they have influenced formal and casual shoe styles.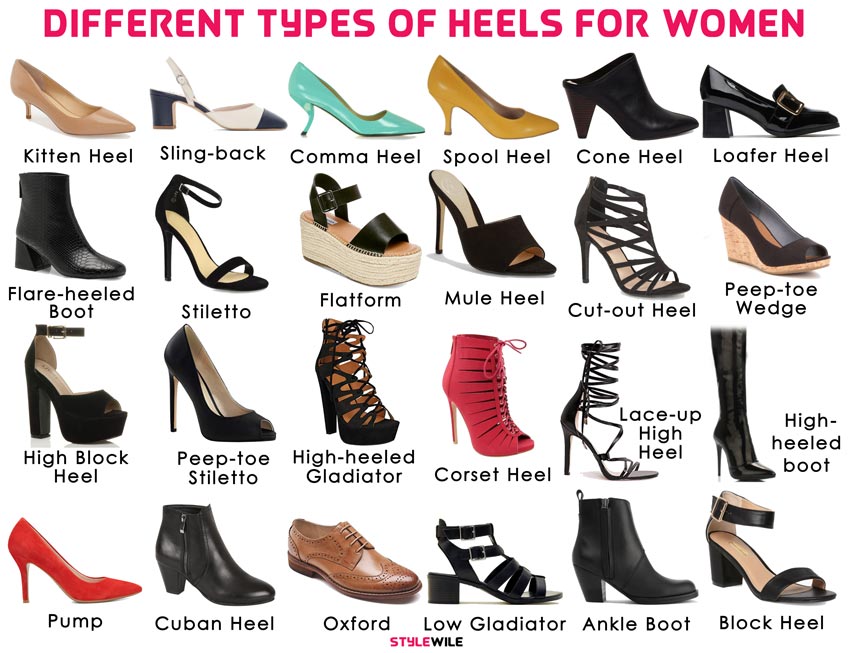 5 Types of Low Heels
1. Kitten Heels
What is it: Usually ranging from 3.5 cm to 4.75 cm, kitten heels are considered to be the lowest kind of heels.
Most Common On: Sling-back shoes or pumps

2. Block Heels
What is it: This is a broader term, as block heel can be both low and high. The lower ones range from 2 cm to 3 cm.
Most Common On: Gladiator sandals, thong sandals, loafers, and all types of boots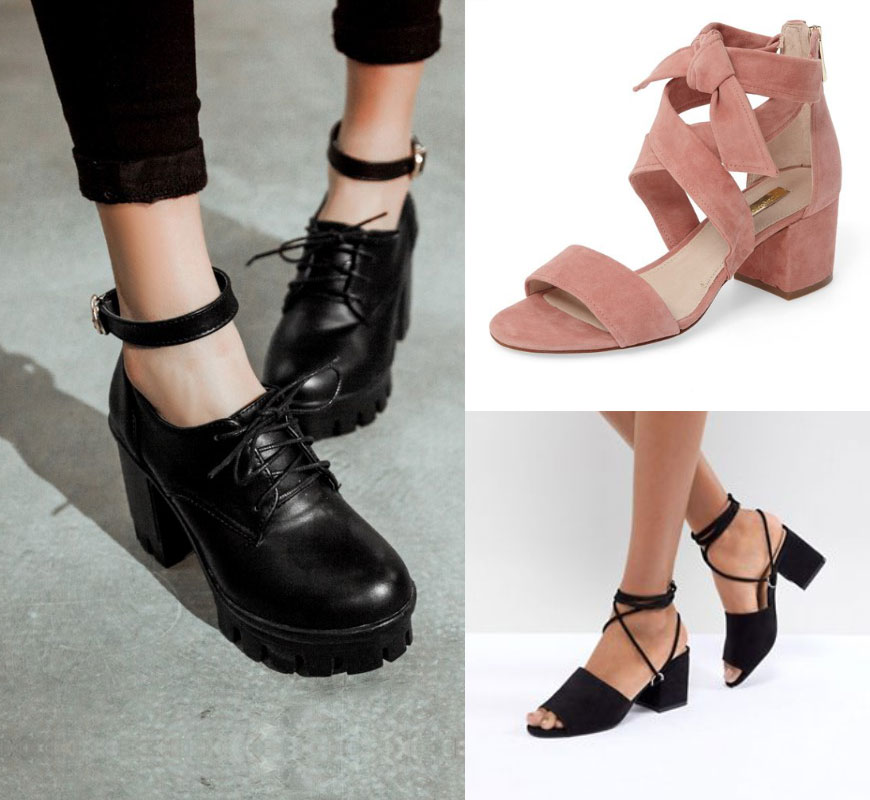 3. Cuban Heels
What is it: With the same height or a little more than low block heels, Cuban heels give you a solid base, instead of a pointy one.
Most Common On: Oxford shoes, ankle booties, and loafers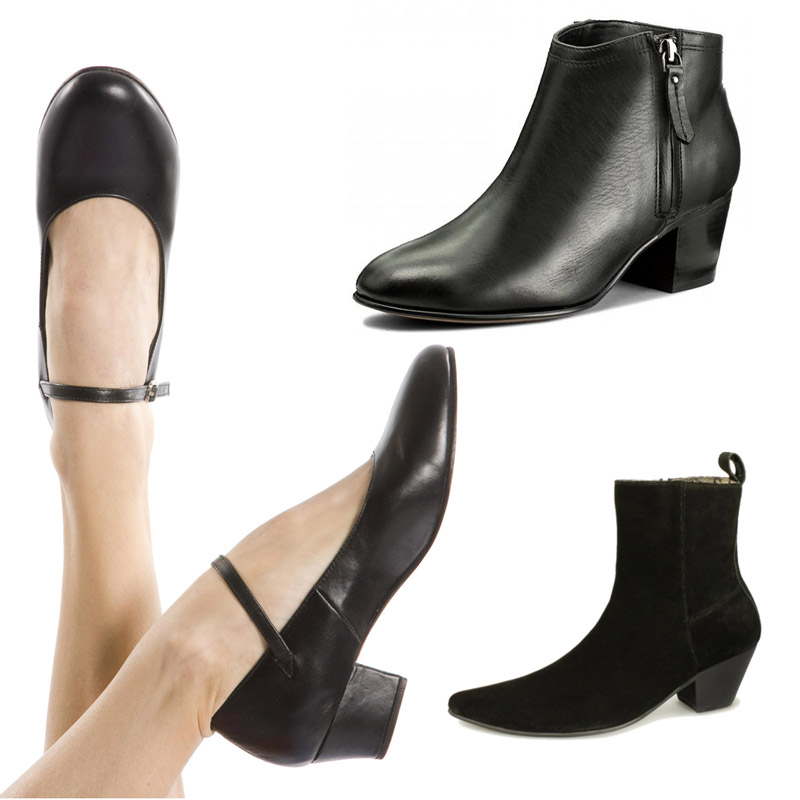 4. Comma Heels
What is it: Resembling a comma, the crescent-shaped heels are low, just like kitten heels. The heels have either an inward or outward curve.
Most Common On: pumps or boots

5. Spool Heels
What is it: The vintage heel has a wide top and bottom with a narrow middle. It was popular in both low and high styles, but now the low variation has taken over. The French heel, commonly known as pompadour heel or Louis heel are similar to spool heels, only difference is spools are a little curvaceous vertically while French ones are flatter or simpler.
Most Common On: Ornate or simple pumps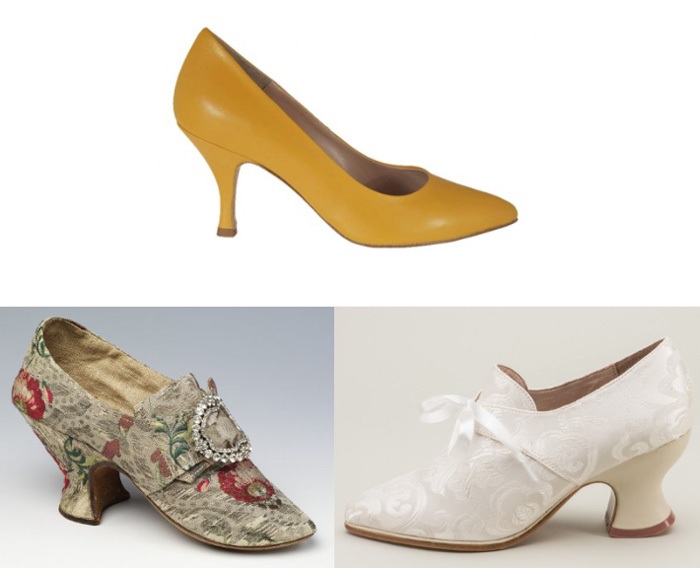 3 Types of Medium Heels
1. Cone Heels
What is it: With a wide top and a narrow bottom, making the heel similar to an ice-cream cone, this heel is maximum 5 cm-7 cm long.
Most Common On: Peep-toe pumps, mule shoes, and thongs sandals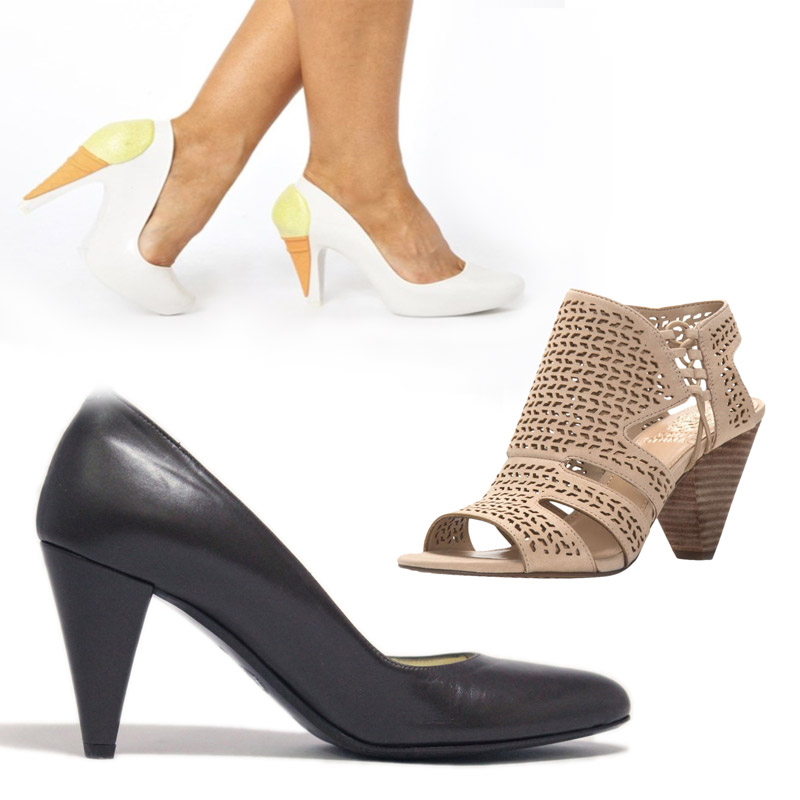 2. Flare Heel
What is it: Quite the opposite of cone heels, as the flare style calls for a narrower top and wider bottom, these heels are considered chunky heels.
Most Common On: Strappy shoes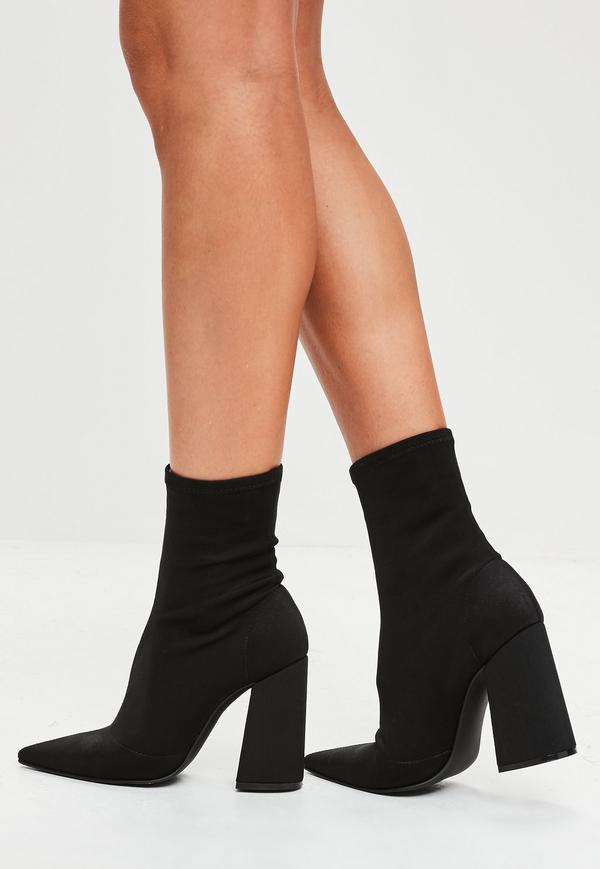 3. Wedges
What is it: Platform shoes with a stable base as heels instead of a pointy one.
Most Common On: Espadrilles and peep-toe pumps
2 Types of High Heels
1. Stilettos
What is it: The slender and pointy heels with a minimum height of 7.5 cm can be as tall as 25 cm. Sometimes the heels are designed with spikes, sometimes they are made of cork. Technically stilettos mean thin heels, that could be both high and low, but presently it has been popular as high heels.
Most Common On: Almost all including pumps, gladiators, and boots

2. High Block Heels
What is it: This particular type of block heels is similar to stilettos in regards to height.
Most Common On: Boots and thong sandals.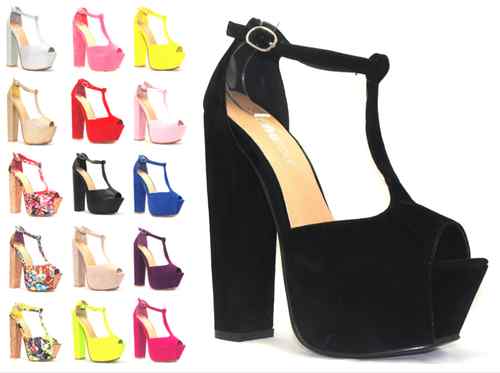 Now, you must be wondering why the commonest of footwear terms like platform heels, slingback heels aren't in the list. That is because they are not the style of heels; they are the style of shoes. Platform heels mean having a platform at the bottom sole of the front of your shoes. Slingback shoes means having a strap behind your heel. Mules mean a particular design of shoes that exposes your feet, gladiators mean strappy. Corset heels are heel shoes having intricate designs of the upper cover.
How to Select Heels for Your Feet
Shop at night because that is when your feet are swollen and it will help you with the right fitting.
Shoes having a round and almond-shaped front give more space to your toes. Also, the toe box( front space inside the shoes) should be deeper for an extra comfort.
Check the arch of the heels and try on the pair to see if the natural arch of your feet matches the former.
Since walking in high heels are difficult, make sure the shoes you are planning to buy have enough cushioning inside, to make it easier on your feet ball.
Heels are not a mark of beauty; rather they are enhancement to complement your getup. While low and mediums are most sought after ones for corporate getups, high heels are best reserved for dressy ensembles.
Subscribe Now!
Get The Newsletter: