24 Types of Heels and How to Choose The Right One
Knowing the names of heels can save you much time to find the exact pair of footwear you have been looking for. As most of us are only aware of a few types of heels, knowing the rest will give us more options to choose from. Here we will focus on all possible kinds of heels and how they have influenced formal and casual shoe styles.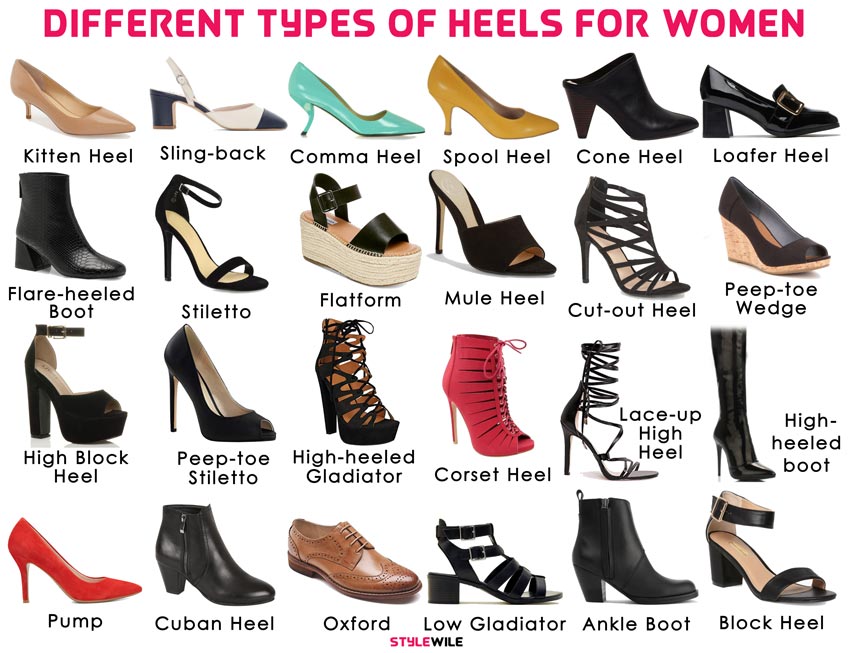 List of Medium and Low Heels
1. Kitten Heels

What is it: Usually ranging from 3.5 cm to 4.75 cm, kitten heels are considered to be the lowest kind of heels.
Suitable Dresses: Sundresses and Jeans
2. Block Heels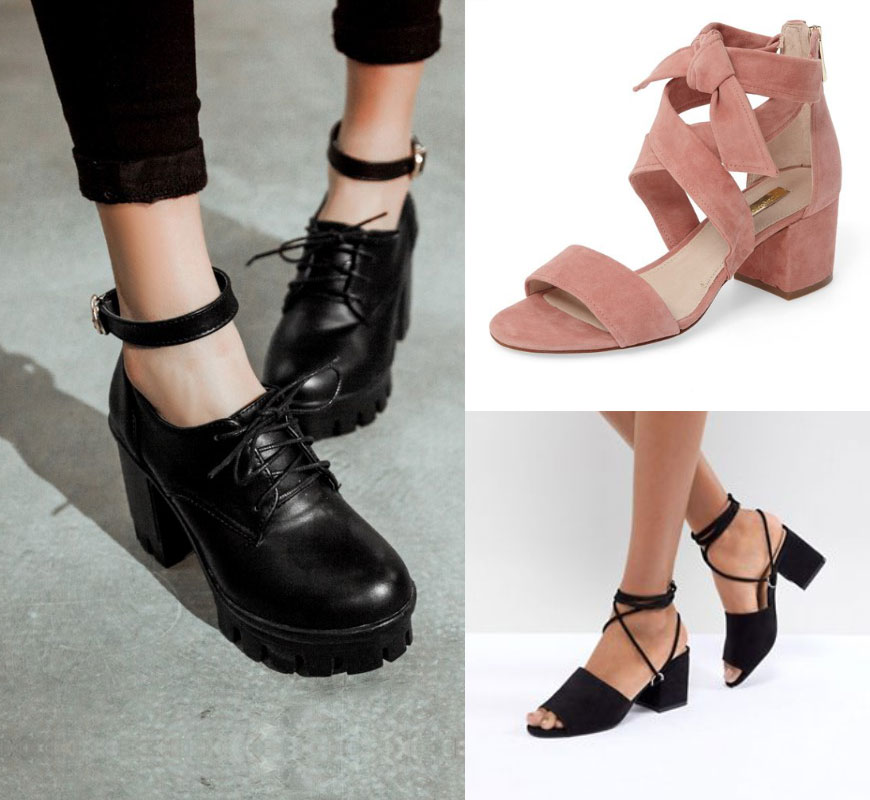 What is it: This is a broader term, as block heel can be both low and high. The lower heels range from 2 cm to 3 cm.
Suitable Dresses: Jeggings and mid-length dresses
3. Cuban Heels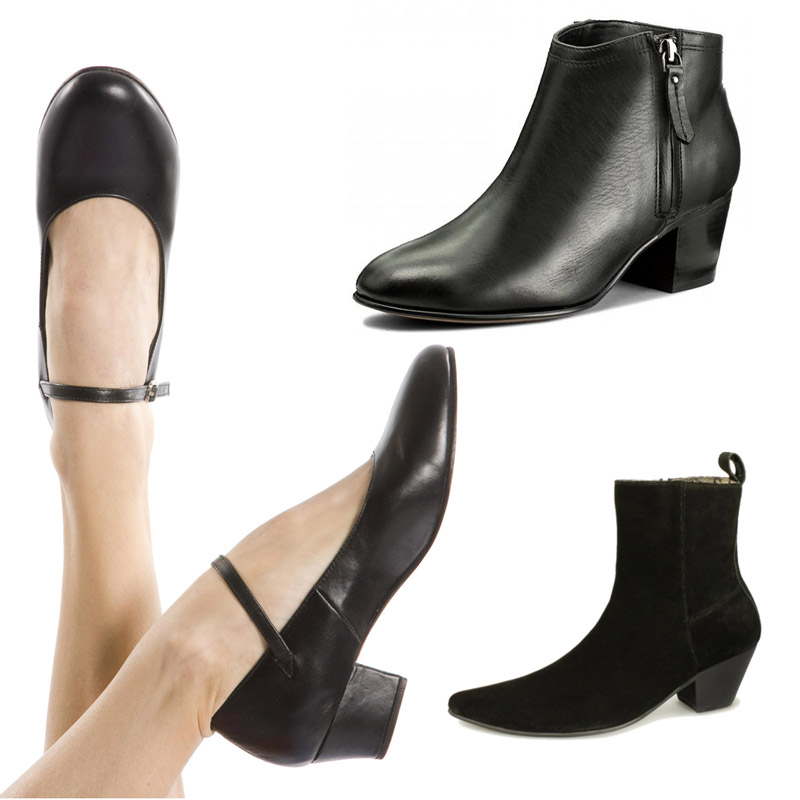 What is it: With the same height or a little more than low block heels, Cuban heels give you a solid base, instead of a pointy one.
Suitable Dresses: Vintage mid-length dresses
4. Comma Heels

What is it: Resembling a comma, the crescent-shaped heels are low, just like kitten heels. The heels have either an inward or outward curve.
Suitable Dresses: Skirts and shorts
5. Spool Heels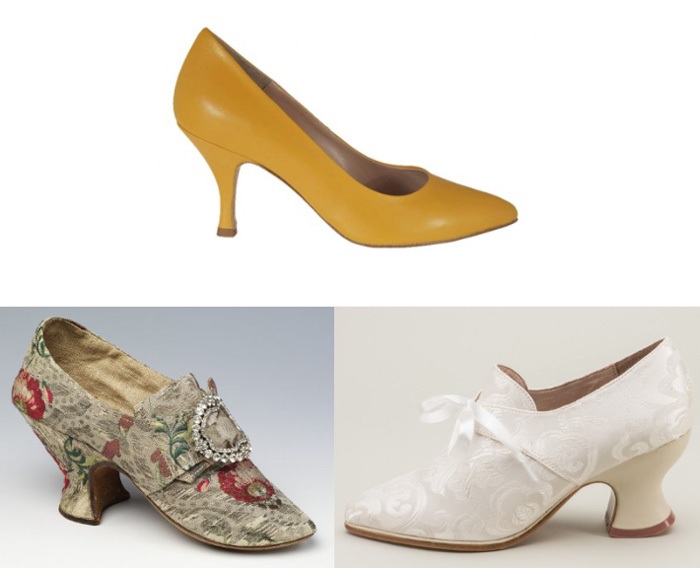 What is it: The vintage heel has a wide top and bottom with a narrow middle. It was popular in both low and high styles, but now the low variation has taken over. The French heel, commonly known as pompadour heel or Louis heel are similar to spool heels, only difference is spools are a little curvaceous vertically while French ones are flatter or simpler.
Suitable Dresses: Maxi gowns and jeans
6. Cone Heels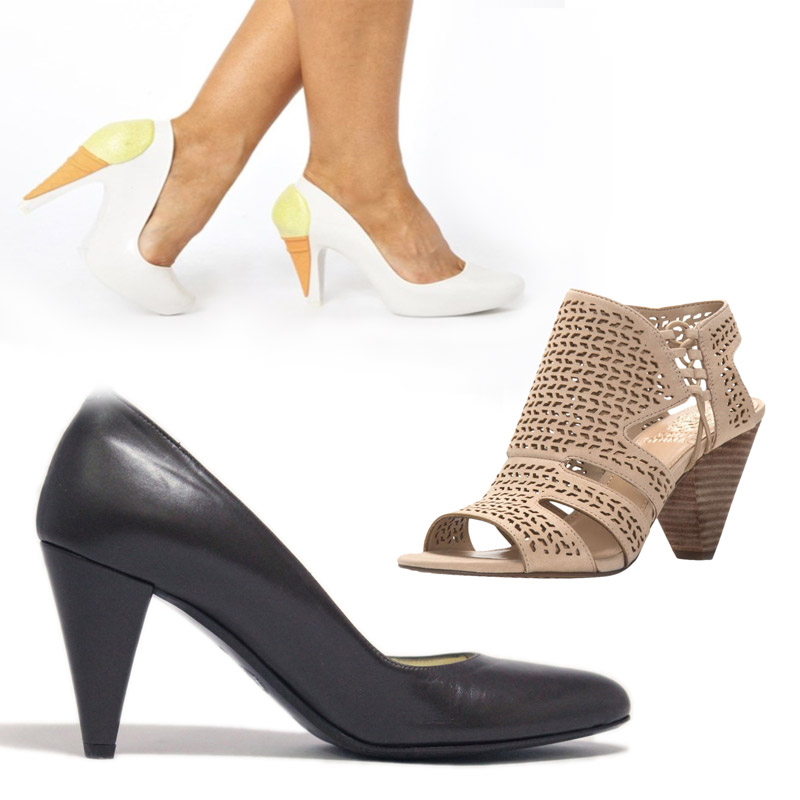 What is it: With a wide top and a narrow bottom, making the heel similar to an ice-cream cone, this heel is maximum 5 cm-7 cm long.
Suitable Dresses: Mini skirts, rompers, and jeans
7. Flare-heeled Boots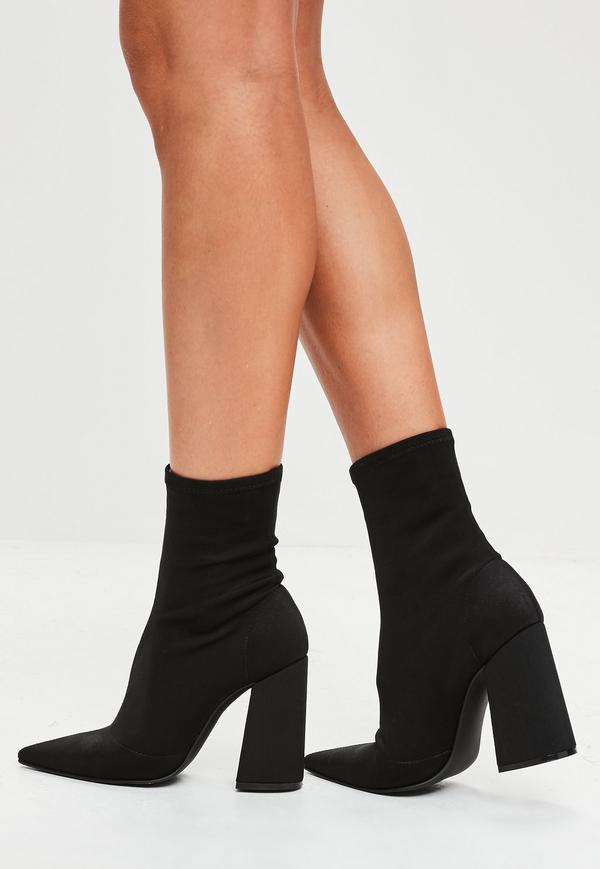 What is it: Quite the opposite of cone heels, as the flare style calls for a narrower top and wider bottom, these heels are considered chunky heels.
Suitable Dresses: Shorts, shirtdresses, and bootcut jeans
8. Sling Backs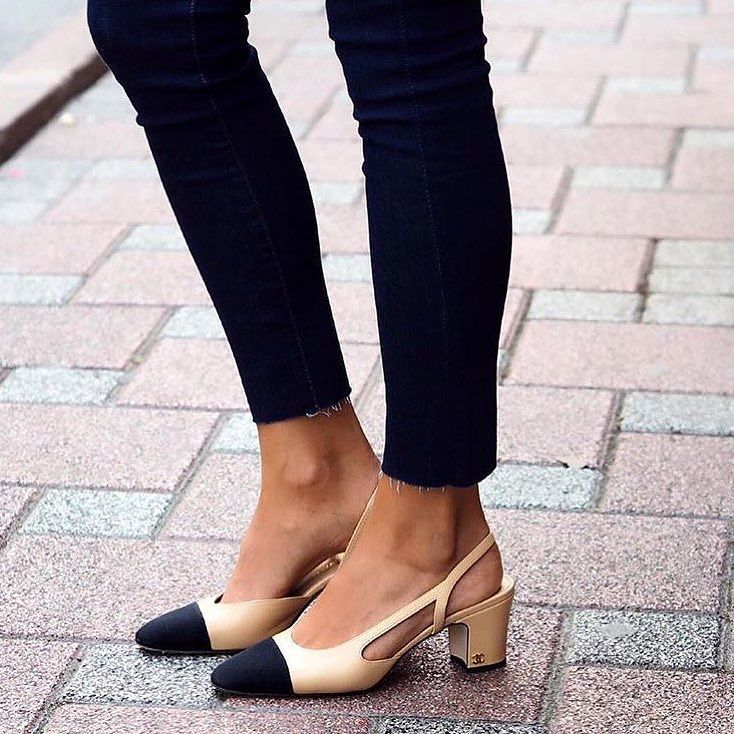 What Is It: Sling back shoes have back elasticized straps. The design of the front varies as it could be peep-toes, pumps-like, or platform.
Suitable Dresses: Jeans, trousers, and midi dresses
9. Ankle Boots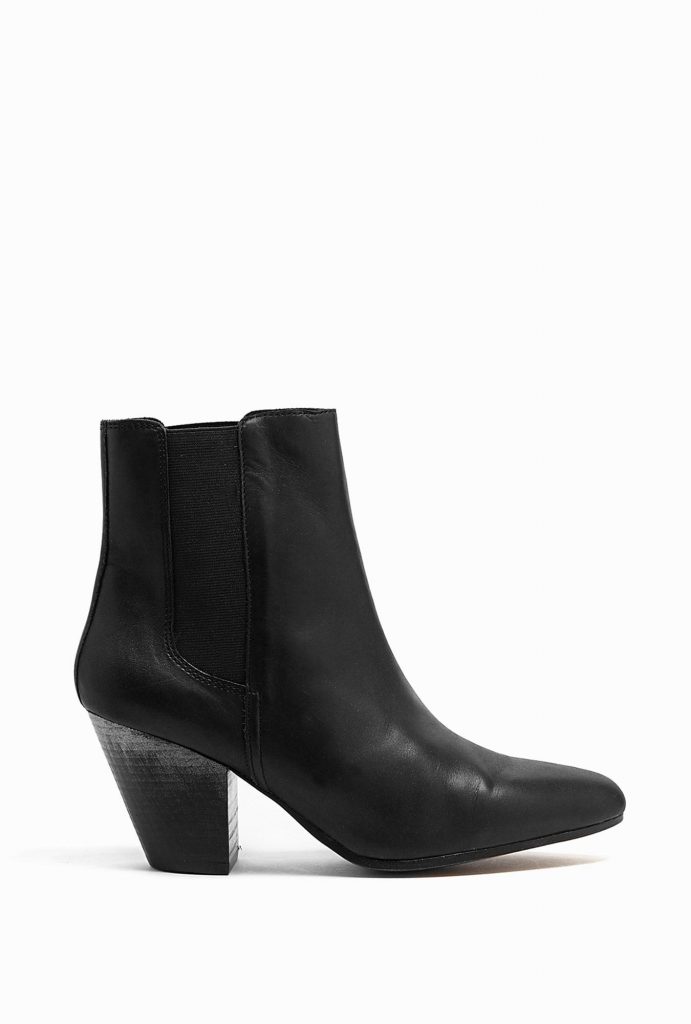 What Is It: Being statement shoes all by themselves, ankle booties are essential fall fashion items for sure. They could be made of pure leather or suede, but the size of their heels has a wide range to start with. It could be Cuban styles, similar to block heels, or pointy stilettos, these booties are a must –have in your closet.
Suitable Dresses: Slim-fit jeans, capris, and flare skirts
10. Low-heeled Gladiators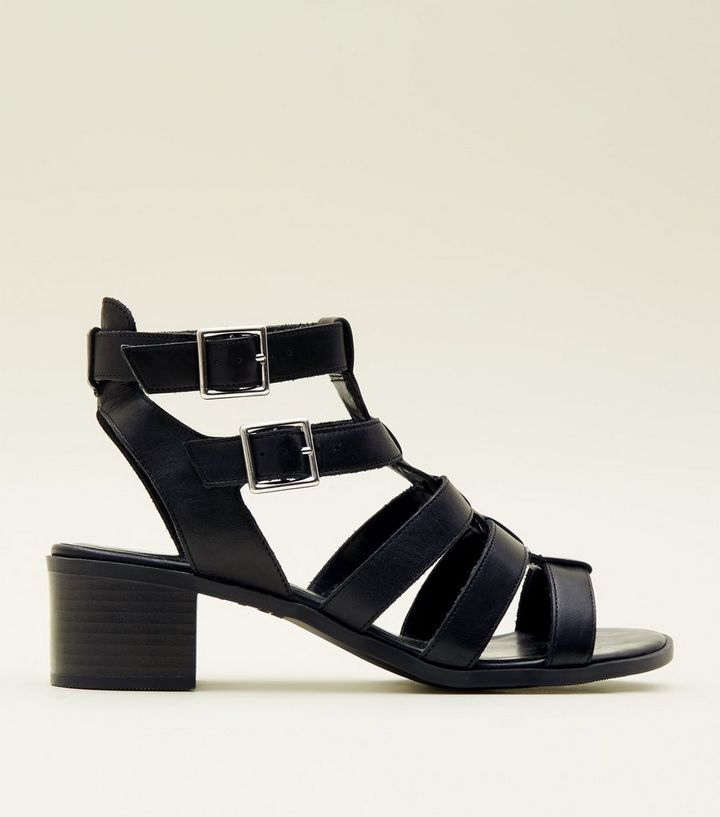 What Is It: Ankle-length gladiator sandals, adorned with small block heels are categorized as low-heeled gladiators. Women who want the same effect of the vintage look of this particular sandal type with the comfort of low heel, can rely on such particular type.
Suitable Dresses: Midi sundresses, shirt dresses, and flared or pleated skirts
11. Oxford Shoes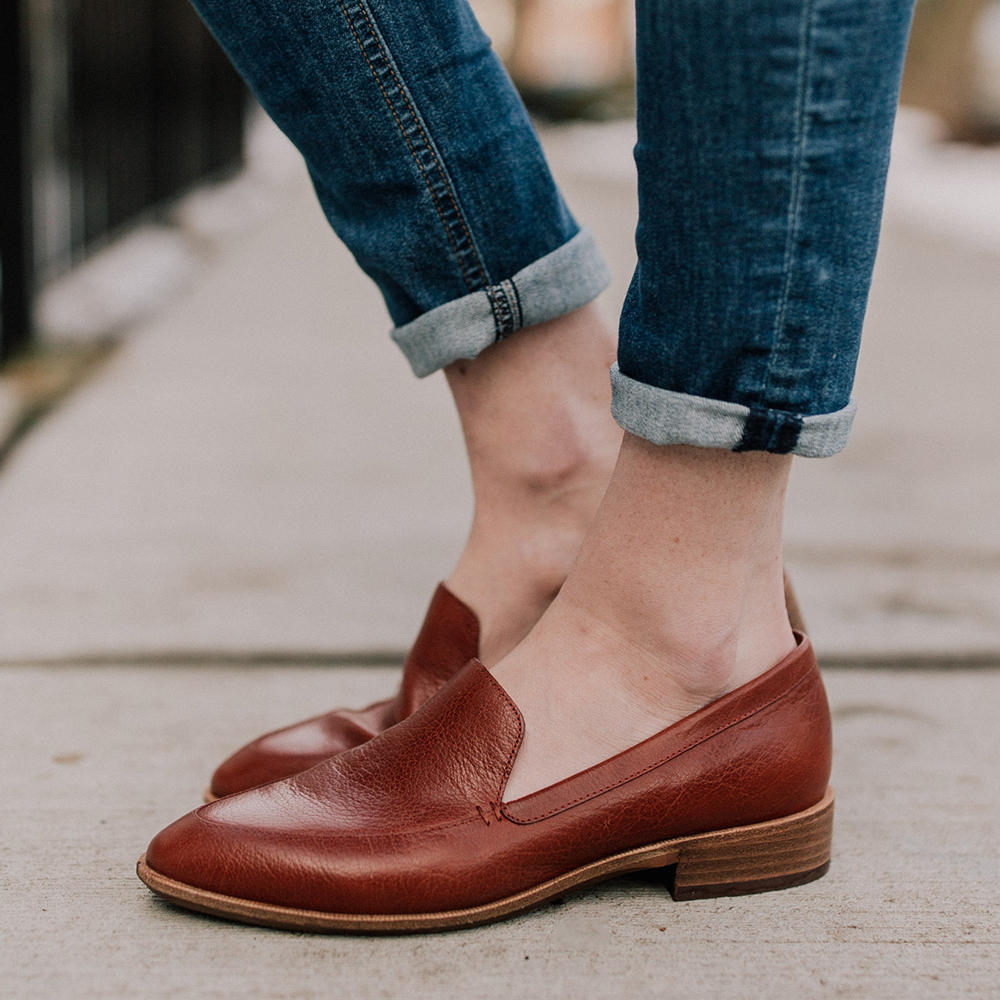 What Is It: The low-heeled shoes are for women with a love for a girl-next-door look. Coupled with a simple dress and a pair of Oxford shoes, the combination brings out the country fashion at its best. Trousers are also an option if you wish to wear the shoes on a regular basis.
Suitable Dresses: Shirts and skirts, jeans, and jeggings
12. Flatform Heels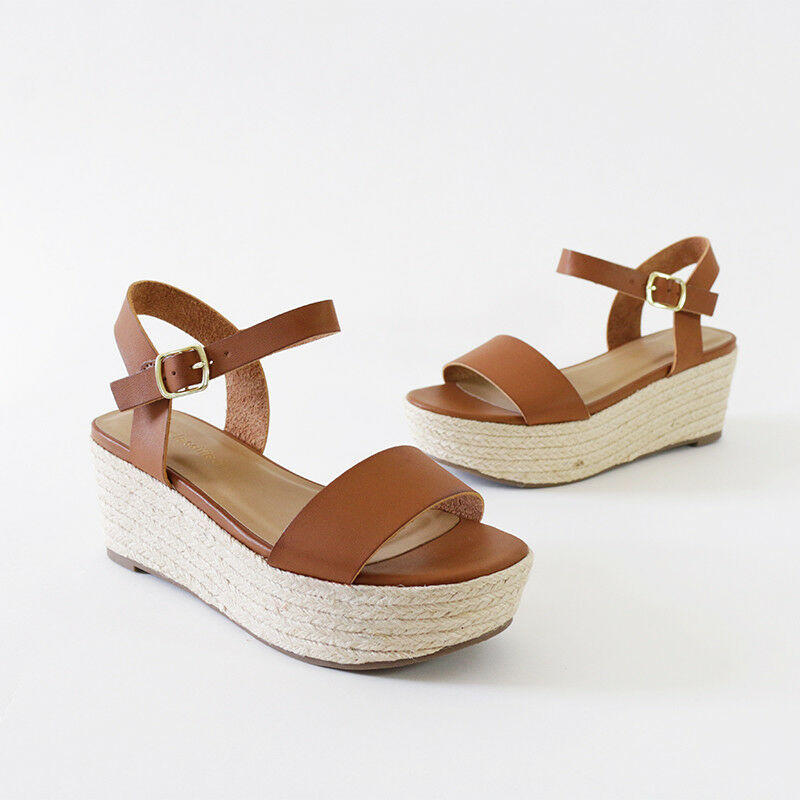 What Is It: Flatform heels are a combination of platform and flat heels. When the platform of the shoes doesn't stay limited on the front part and is distributed equally instead, throughout the shoes, it is called flatform shoes. This heel type exclusively gives a casual vibe.
Suitable Dresses: Maxi dresses and shorts
13. Mule Heels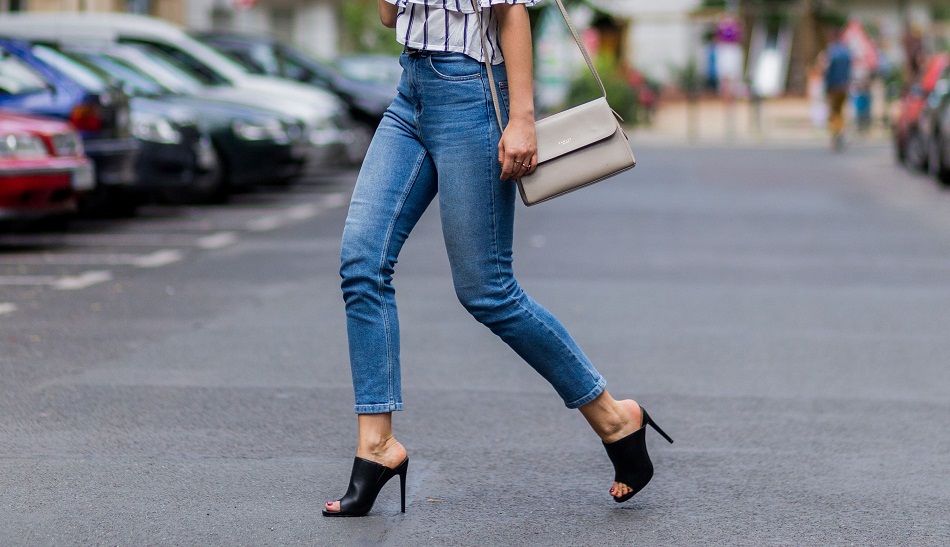 What Is It: The slide on heels has a classic no-nonsense style. The comfortable shoes don't have any back straps, and that is the iconic feature. Originally, the style goes back to ancient Rome and has evolved over the period of time ever since.
Suitable Dresses: Trousers, boot-cut jeans
14. Loafer Heels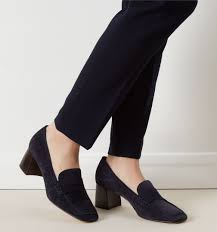 What Is It: The corporate looking shoes are mostly worn on office purposes, but women are trying mixing and matching tricks for various appearances.
Suitable Dresses: Formal trousers, pencil skirts
List of High Heels
1. Cut-out Heels

What Is It: The cut-out heels are trendy options especially they have a chunky appearance. The cut-out part of the front option is the reason such shoes have names like this.
Suitable Dresses: Bodycons, peplum or pencil skirts
2. High Block Heels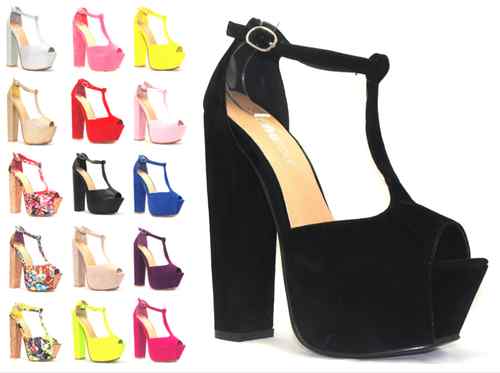 What is it: This particular type of block heels is similar to stilettos in regards to height.
Suitable Dresses: Bodycon dresses, peplum skirts, and evening gowns
3. Peep-toe Wedges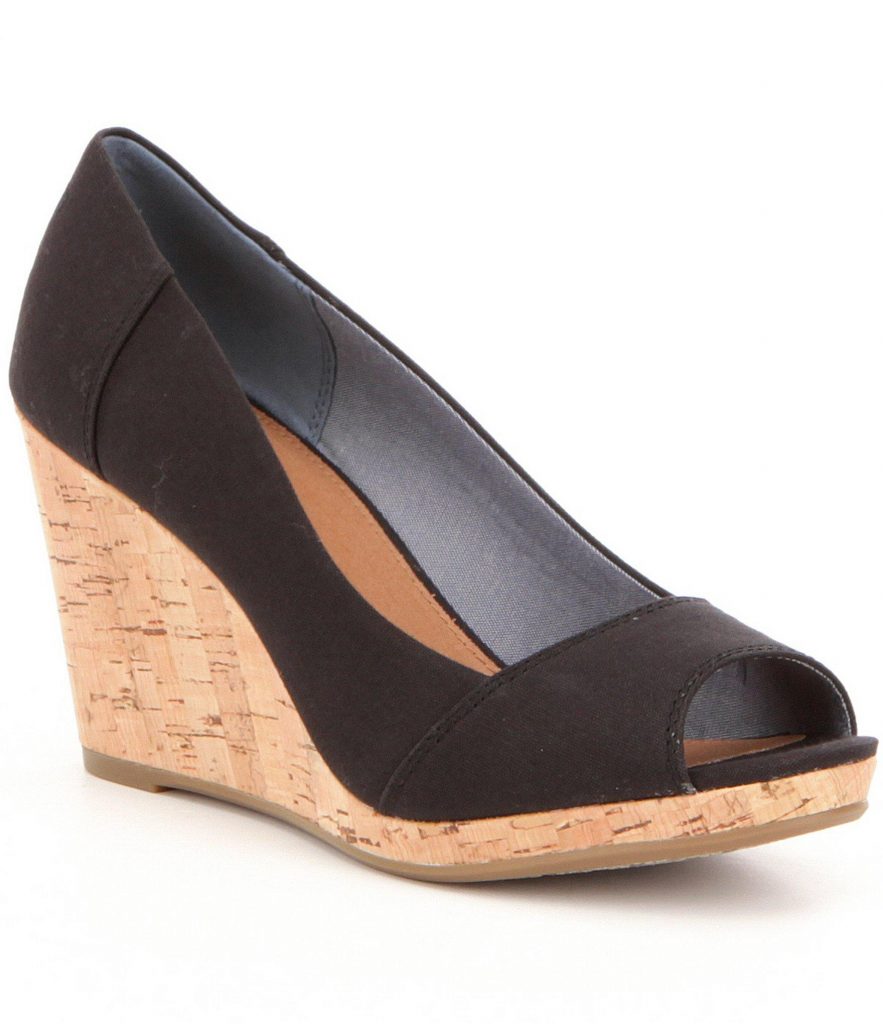 What Is It: The peep-toe wedges gives a peek-a-boo effect of your toes and covers the rest. Mostly comes in wedges, the espadrille variations are popular.
Suitable Dresses: Ankle-length pants, maxi dresses, and sundresses
4. Peep- toe Stilettos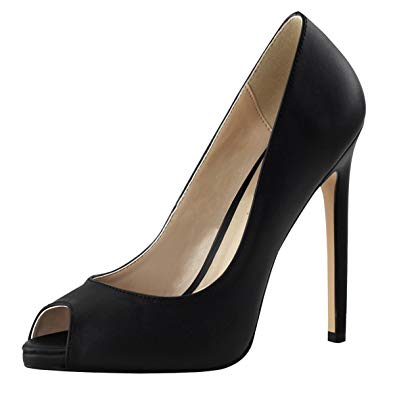 What Is It: The stilettos have a dressy vibe that makes your party ensemble complete and beautiful. Come in platform and non-platform variations, the heeled shoes are an absolute winner when it comes to choosing for the wedding sandals. For guests, bridesmaids, and of course, the bride, rhinestone-embellished peep-toe stilettos are wonderful.
Suitable Dresses: Evening gowns, LBD, or slit skirts
5. Lace-up High Heels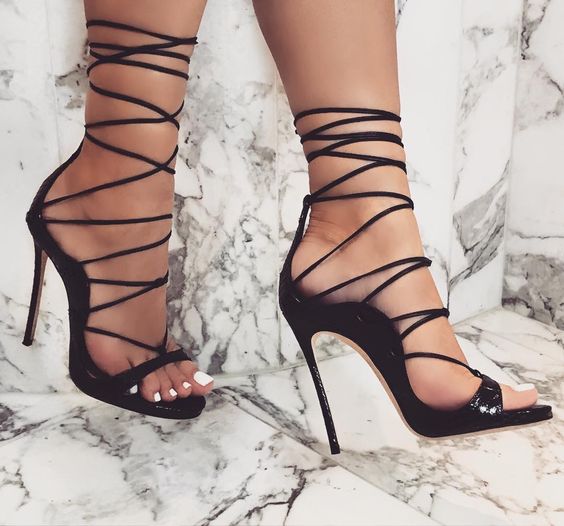 What Is It: These sandals give your mid-calf a chic look with all those beautiful laces. Some shoes are adorned with wide laces while some are as thin as possible. Every little difference gives a completely special look. Some straps are even featured with pompoms for making the appearance of the shoes funkier than they already are.
Suitable Dresses: Mini Skirts, short shift or wrap dresses, and bodycons
6. High-heeled Gladiator Sandals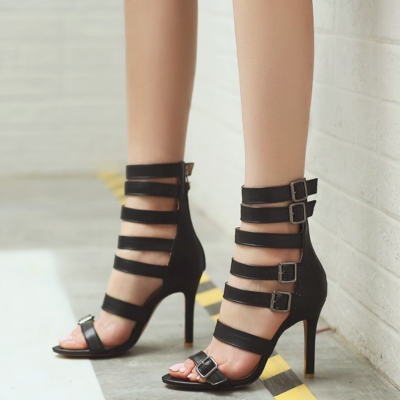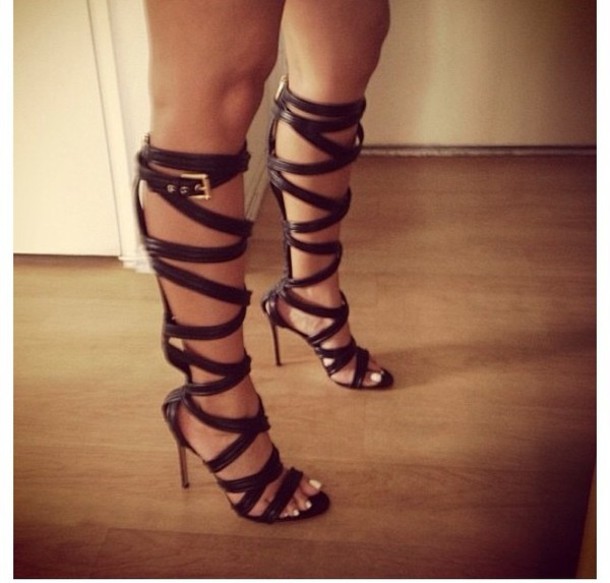 What Is It: Mostly available in mid-calf gladiator styles, the high heels are thin and pointy instead of block type heels. Usually, the signature straps are chunky that gives your feet different types of look. However, thigh-high gladiators also come in such high heels.
Suitable Dresses: Mid-length skirts and capris (for mid-calf gladiators)
Denim shorts, miniskirts or short wrap dresses or slit dresses (for thigh-high gladiators)
7. Pumps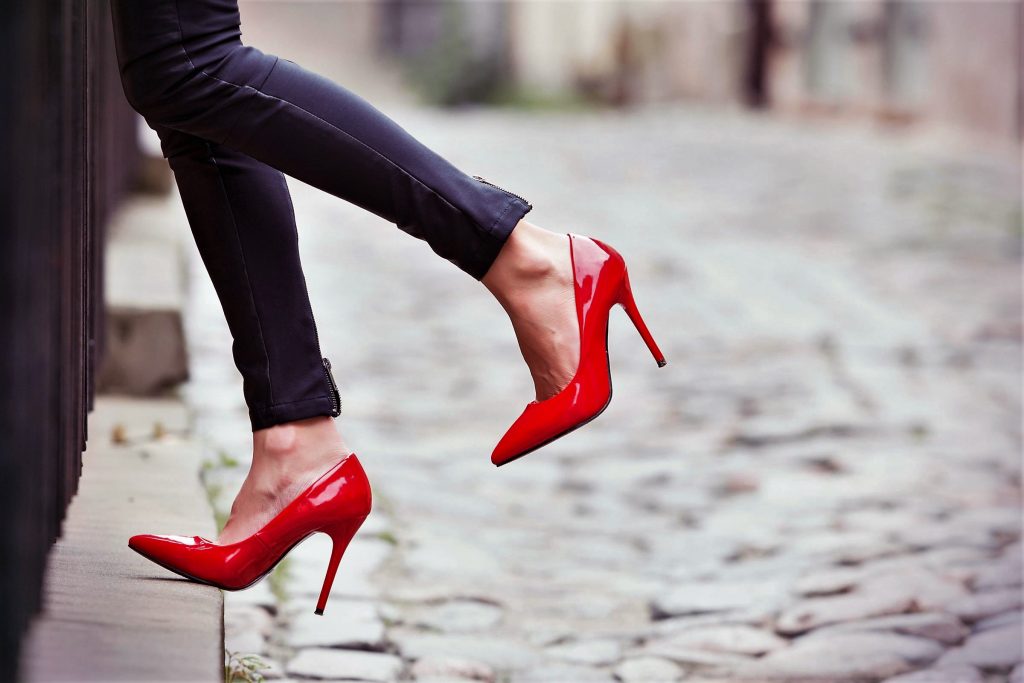 What Is It: The classic pump shoes with a height ranging from 2-3 inches are mostly a universal staple and the advantage is that for all occasions you can wear them. From formal to casual, all events are suitable for a pair of pumps. While for a party you can wear neon shades, for your office purposes, you can keep the shade nude or tan based.
Suitable Dresses: Everything from a jeans-t-shirt combo to evening gowns
8. High-heeled Boots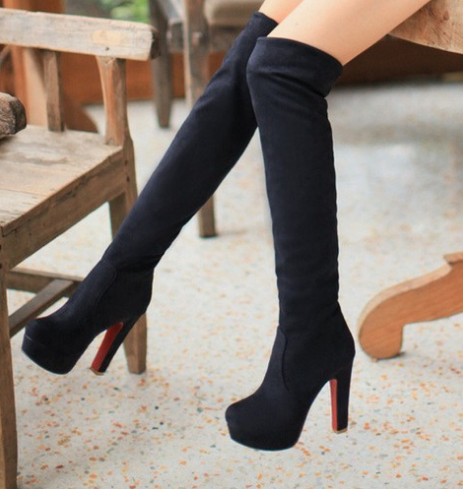 What Is It: The dramatic effect of high boots is the center of attraction when you wear them. Both suede and leather boots are spectacular.
Suitable Dresses: Denim Shorts, and short rompers
9. Stilettos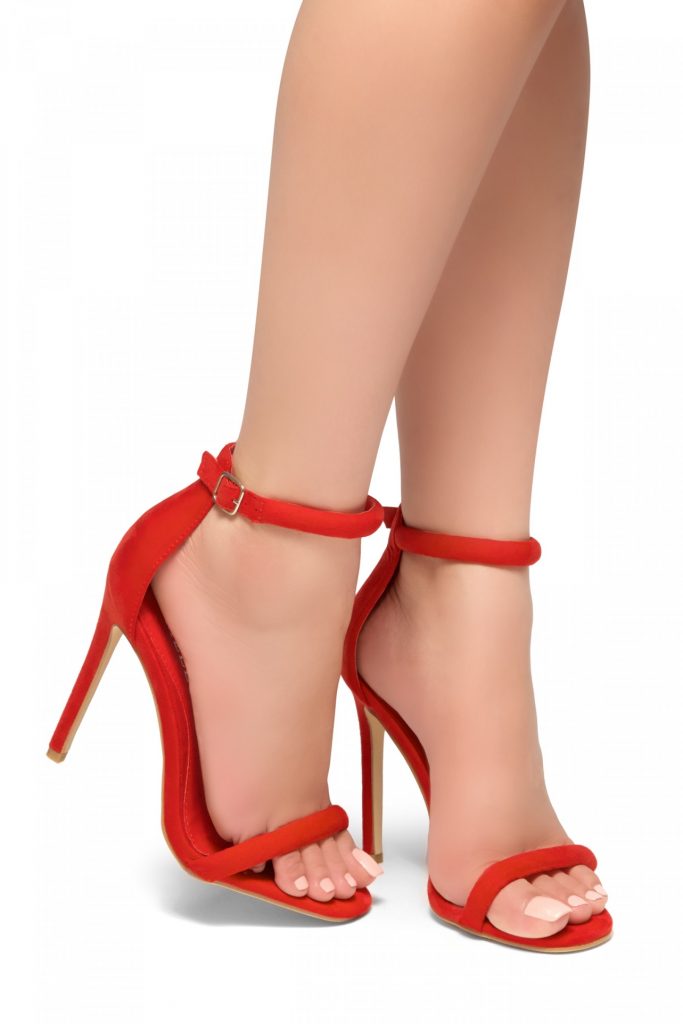 What is it: The slender and pointy heels with a minimum height of 7.5 cm can be as tall as 25 cm. Sometimes the heels are designed with spikes, sometimes they are made of cork. Technically stilettos mean thin heels, that could be both high and low, but presently it has been popular as high heels.
Suitable Dresses: Long or short dresses, and jeans
10. Corset Heels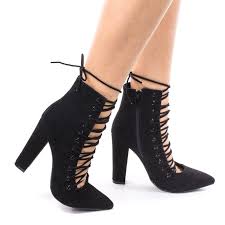 What Is It: The strappy shoes with a jacket or corset-like feature is known as corset shoes. The heavily embellished shoes are statement shoes as you need to showcase them. The laces are tied up either tightly or loosely.
Suitable Dresses: Ankle-length jeans, skirts
Selecting The Right Type of Heels for Yourself
Shop at night because that is when your feet are swollen and it will help you with the right fitting.
Shoes having a round and almond-shaped front give more space to your toes. Also, the toe box( front space inside the shoes) should be deeper for extra comfort.
Check the arch of the heels and try on the pair to see if the natural arch of your feet matches the former.
Since walking in high heels are difficult, make sure the shoes you are planning to buy have enough cushioning inside, to make it easier on your feet ball.
Heels are not a mark of beauty; rather they are an enhancement to complement your getup. While low and mediums are most sought after ones for corporate getups, high heels are best reserved for dressy ensembles.