Shoes to Wear with Long Dresses
The importance of wearing suitable shoes with long outfits is often ignored mostly because women think the shoes won't be visible. But only right shoes, with their heels, platforms and other detailing like straps could enhance the silhouette of your dress and figure.
What Shoes to Wear with Your Maxi Dress
Strappy Flat Sandals for Casual Outing
Bohemian long dresses or maxi skirts with casual style calls for strappy shoes, sans any heel. During your beach vacation, t-straps, gladiators (ankle length or mid-calf), and flip-flops are suitable options especially if the dresses are flowy and loose fitted. The straps lend a simplicity that will be a continuation of the dress, lending you a comfortable and relaxed appearance.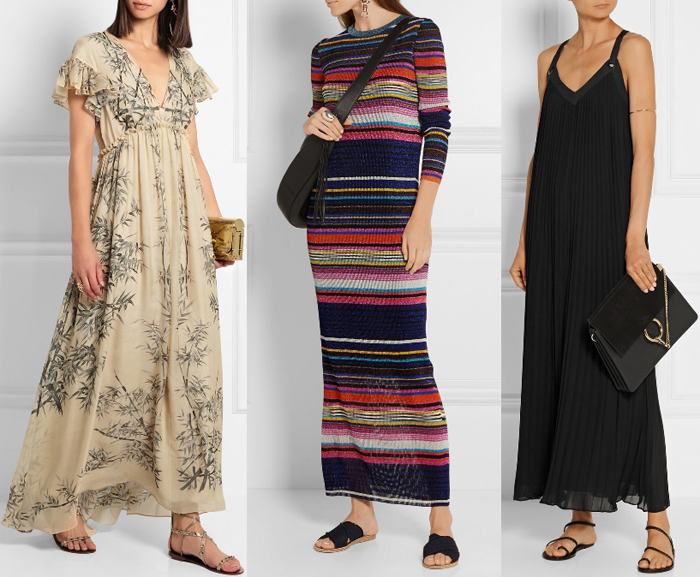 Stiletto Heels for Ceremonial Get-Together
Formal evening or cocktail dresses require dressy shoes like stilettos, pumps, kitten heels, or slingback heels. The silhouette of the long dresses will be maintained by the heels and the platform for a taller and leaner look. However, if it is a wedding, then you require rhinestone embellished shoes, matching with your white or champagne dress Also, if the dress is slit then the peek-a-boo effect of the shoes will highlight the shoes.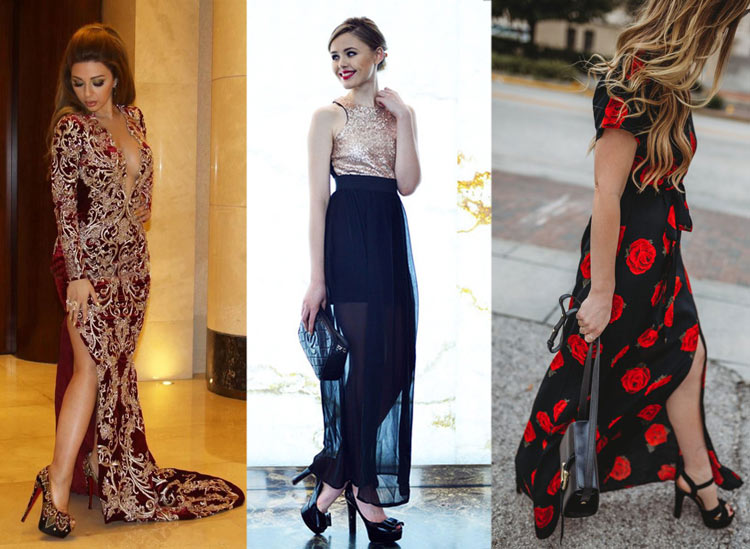 Sneakers with Slit Maxi Dresses for a Sporty Look
Body wrapping maxi dresses preferably with a slit, can get a quirky and comfortable look while teamed up sneakers or running shoes. While the dress can keep up the girly vibe, the shoes will take care of your feet's well being.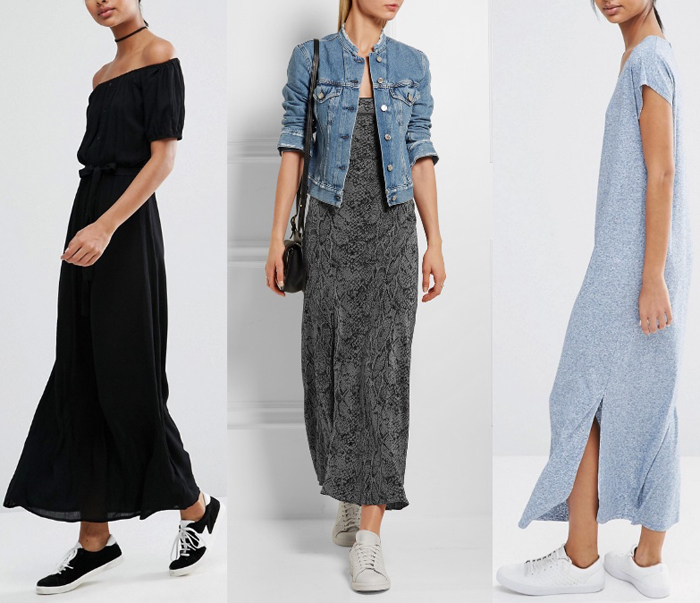 Wedges with Sheer Maxi Dresses for a Fall Fashion
Mostly closed-toe wedges will go with half and half sheer long dresses for making a fashion statement. The shoes having details will enhance the look. Even open-toe wedges will be good enough for the dresses.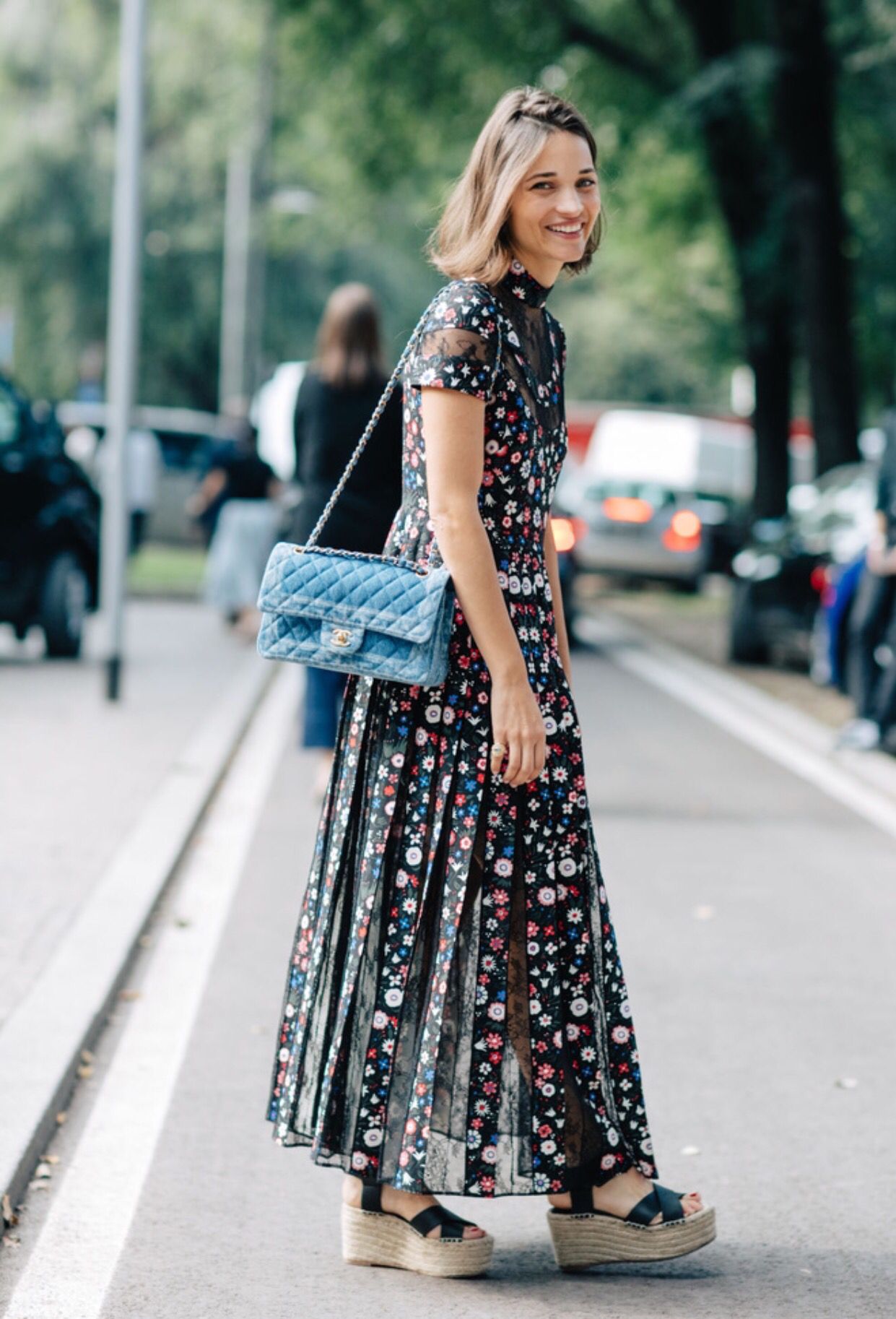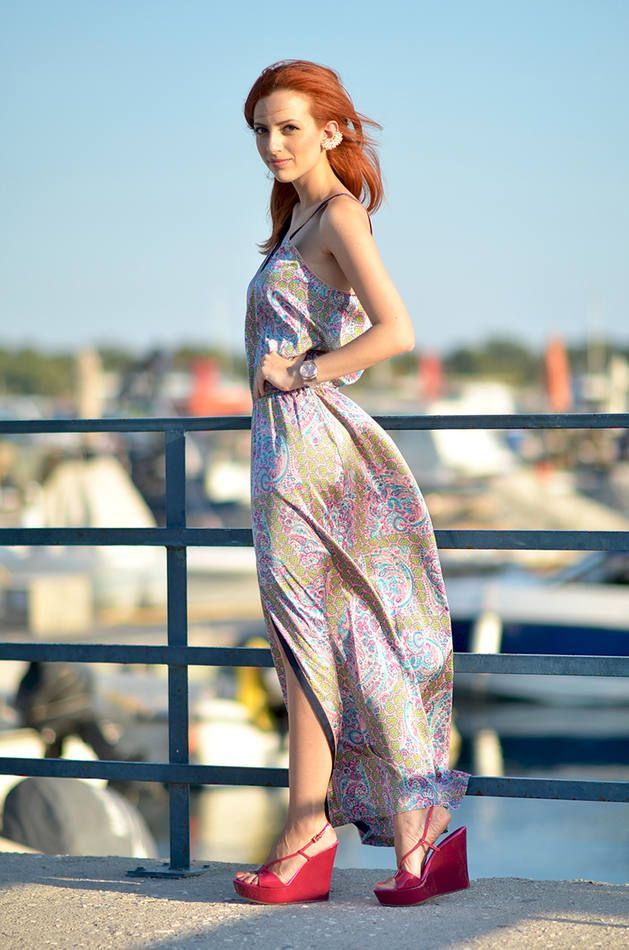 You must combine your dresses and shoes, keeping in mind, the texture and the style of them. There is no strict rule for such combinations, but don't go overboard with anything either. Remember your focus is to highlight the entire ensemble.
Subscribe Now!
Get The Newsletter: