What to Wear to a Fall Wedding
Fall weddings mean bringing back mesh, velvet, and anything that keeps you warm and comfortable in the rainy, windy and slightly chilly weather. Besides that, dressing up properly for a wedding depends a lot on the theme and venue as well.
Dresses to Wear to an Outdoor Fall Wedding
Casual Lacy Dresses for Morning– Laceworks, bright hues, and experimental sleeves mingled with a knee-length feature create some wardrobe staple for fall. Especially if you are attending country vineyard or winery and barn weddings go for a lacy dress with an illusion neckline. Bodycons will accentuate hourglass figures while pear-shaped women should go for fit and flare ones.
Shoes-Stilettos, wedges, and boots
Accessories– Sunglasses, dangler earrings, bracelets, clutches
Hairstyle-Ponytail or casual bun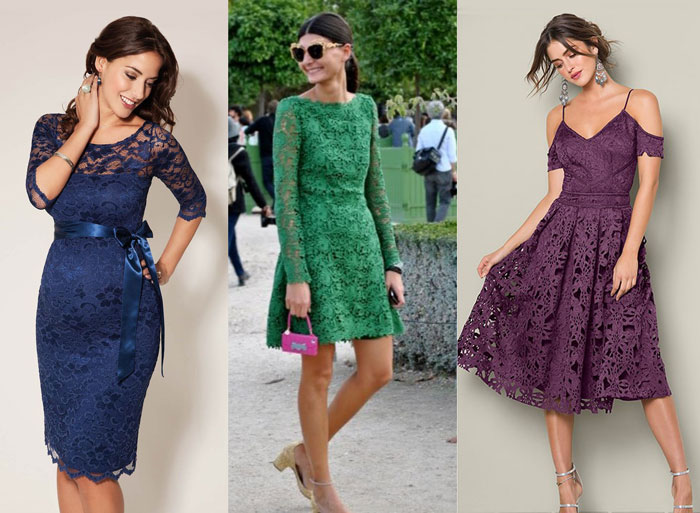 Semi-Formal Jumpsuits and Rompers for Afternoon– Off shoulder dressy jumpsuits with wide pants and an asymmetrical silhouette are good for all. Choose shades of yellow, gray or pearl white if the wedding is in the early fall. Short and cute rompers with satin or glossy materials look good too. If the wedding takes place outside in the noon, a blazer is a nice accessory to add.
Shoes– Platform heels
Accessories– Princess necklaces with studs or rope necklaces with hoop earrings, envelope purses
Hairstyle– Blow-dried hair or low ponytail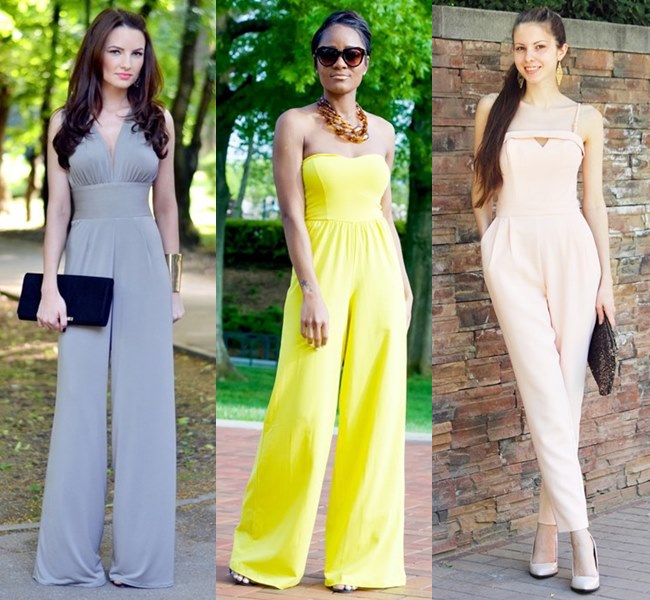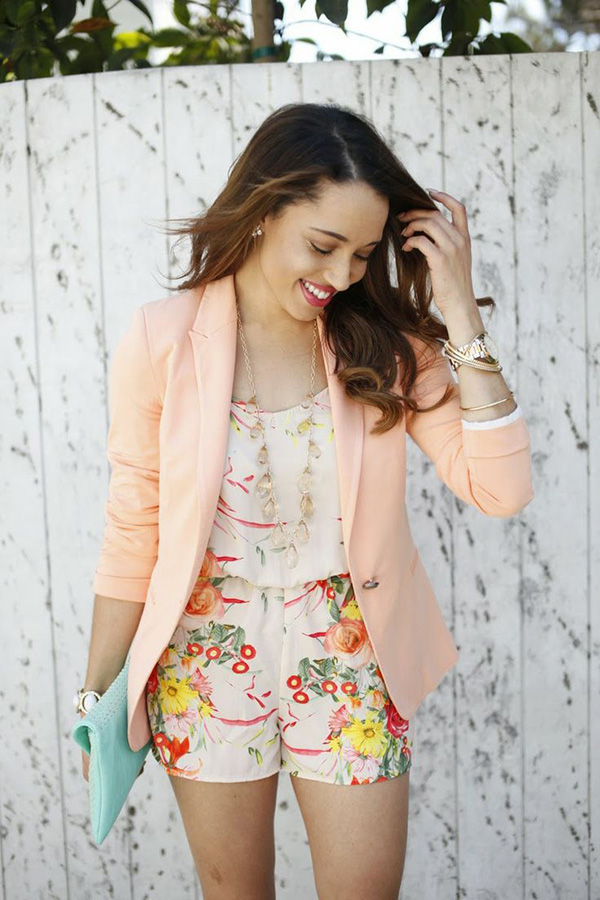 Formal Sheath Dresses and Bodycons for Late Afternoon– Peplum or one pieces with their fitted features and graceful look are perfect for hourglass and plus size women. If there is a certain dress code regarding a shift dress, then you might rely on sheath ones. If two pieces are allowed, then peplums with ruffled or asymmetrical hemlines are good choice to maintain a serious yet playful appearance.
Shoes– Strappy sandals and pumps
Accessories– Stud earrings, bracelets, box clutches or sling bags
Hairstyle– Side swept bun or blow-dried hair with a parting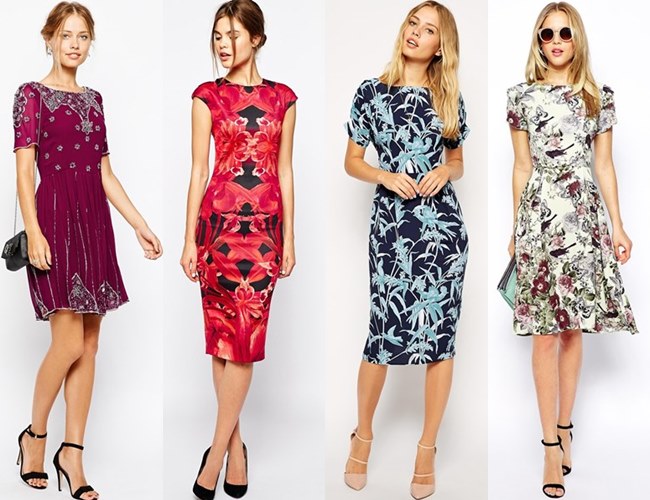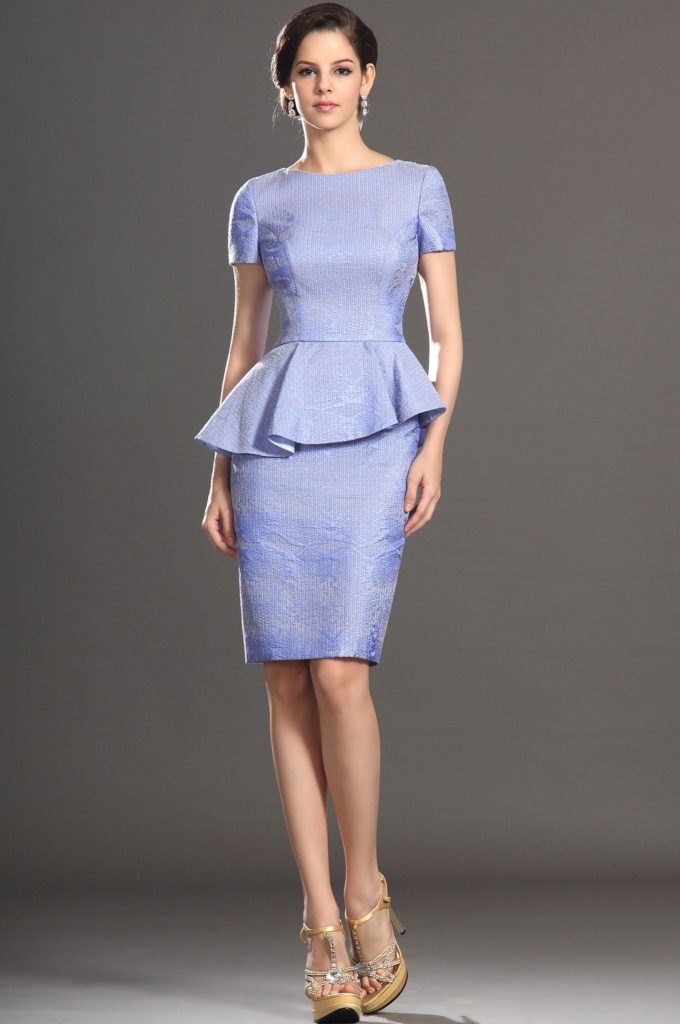 Formal Maxi Dresses for Evening– Wrap or body-hugging maxi dresses in neutral shades like champagne, brown, bronze or nude will make you look leaner. Since this is for the evening, such dresses will ensure that you can stand out in the reception party as a guest as well. Even if it is a beach wedding, you can opt for some delicately designed dresses matching with the mood of the sea.
Shoes– Platform shoes or thong sandals
Accessories– Stone studded drop earrings, bracelets
Hairstyle– Blow-dried hair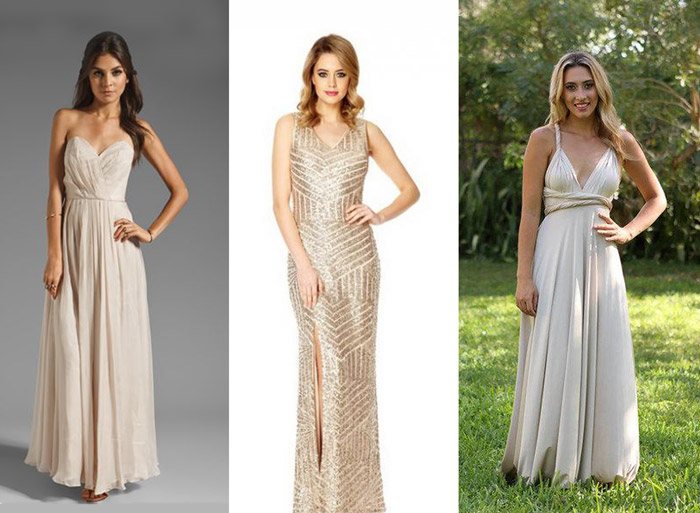 These ideas regarding the dress nicely work for church and indoor weddings as well. Fall is a pleasant time to celebrate the wedding in the most fashionable way. It is the season when you can sport all dresses without going overboard.