Best Sunglasses for Women with Round Faces
The signature traits of a round face being circular chins, fuller cheeks, and the same sized foreheads and jawlines make the face curvy without any angles. Now, an ideal pair of sunglasses should be angular providing contrast for toning down the excess roundness accentuated by the nearly same width and length of the facial shape.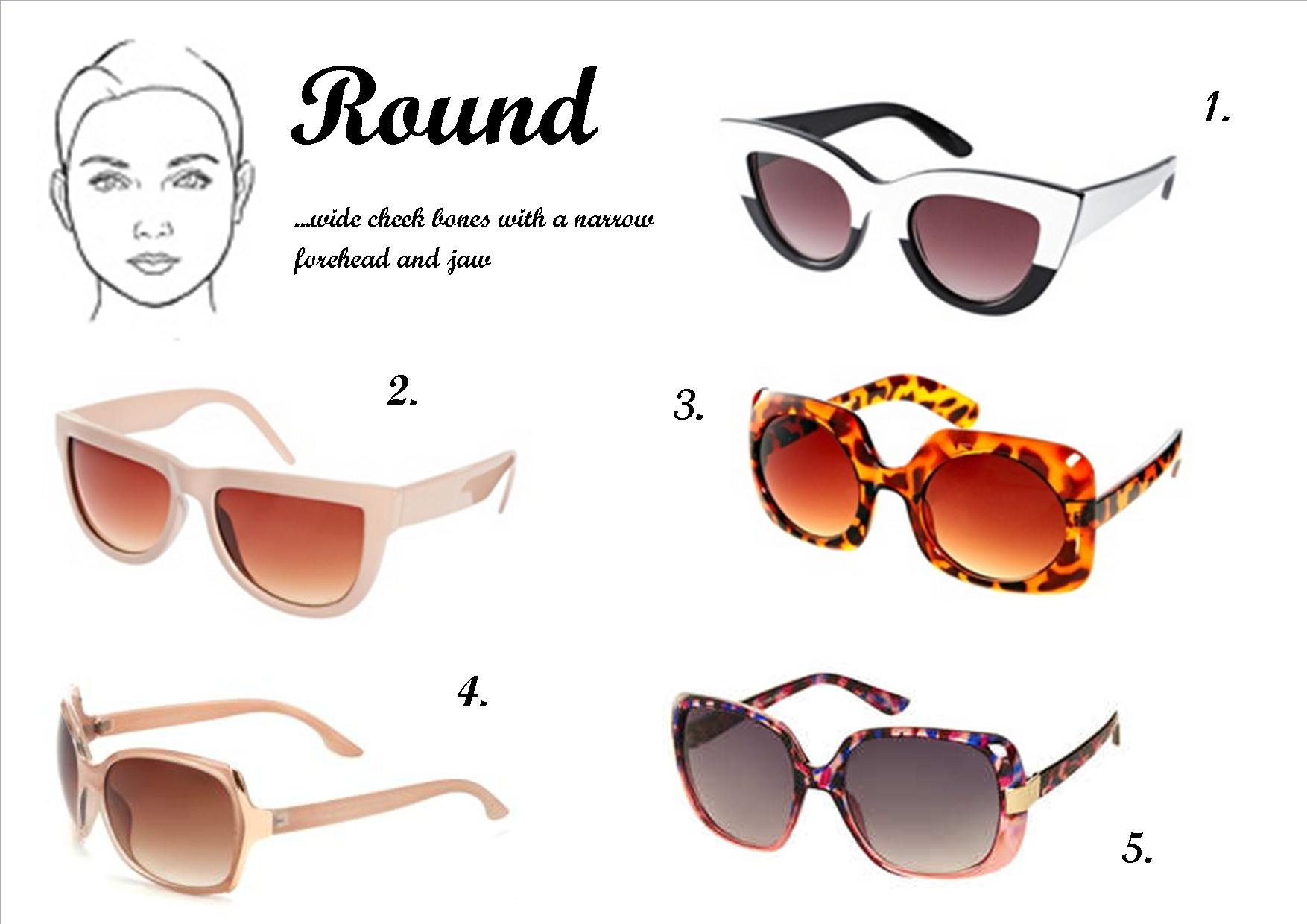 4 Styles of Sunglasses for a Round Face
1. Wayfarer Sunglasses
The rectangular frames add some sharp angles to your facial structure while maintaining a balance with the curves your face is blessed with. Thicker framed sunglasses also create an illusion of a thinner and longer face by breaking up the facial structure through their angular shape.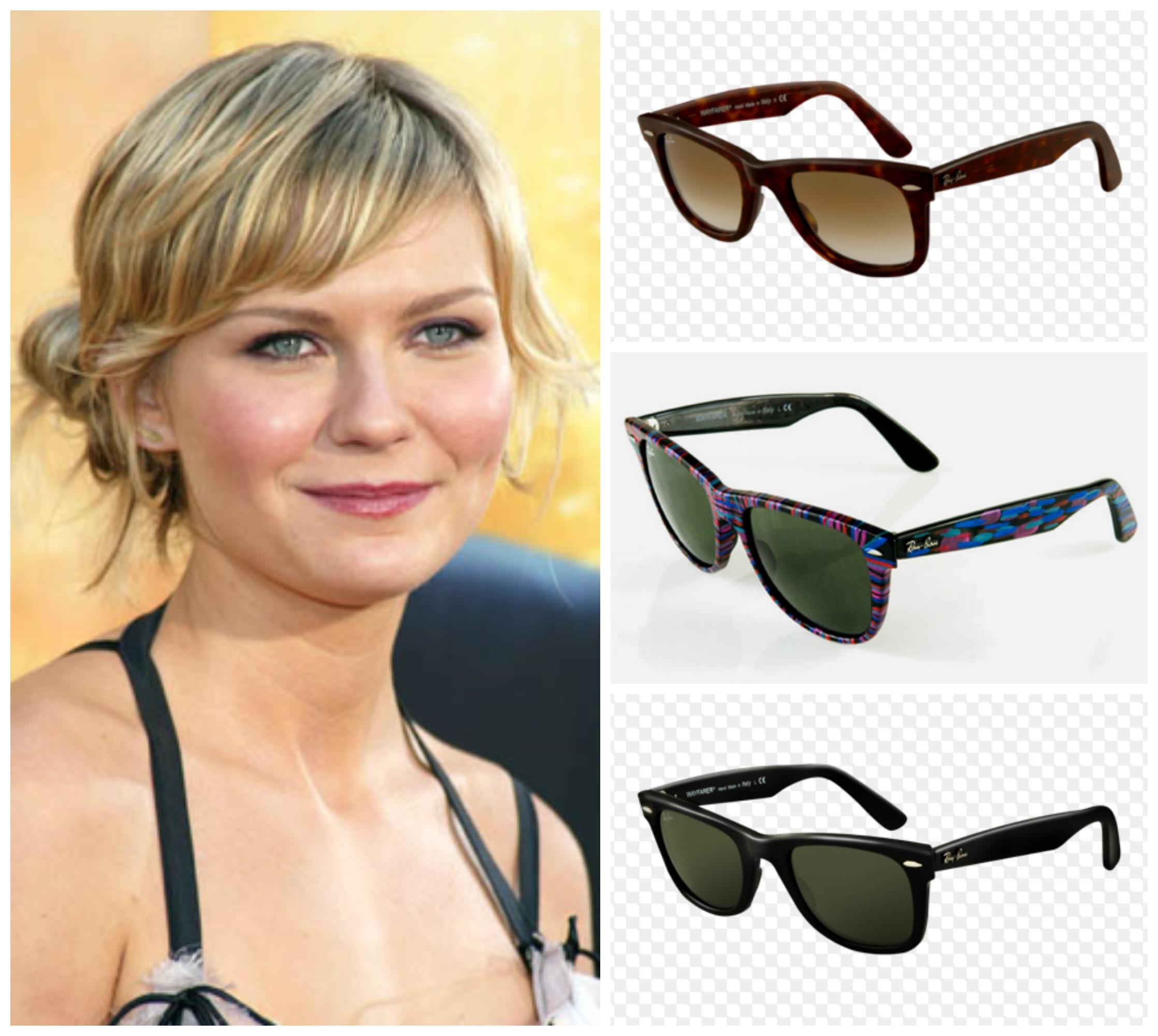 2. Cat's Eye Sunglasses
Cat's eye sunglasses offer a contoured appearance with their pointed edges. Girls having a round face with chubby cheeks can try the style as the upswept feature gives a slimming effect to the face by drawing the attention towards the upper part of the face. Girls with short hair can sport a flamboyant appearance with such sunglasses in peppy shades.
You can also try butterfly frames, which are a derivation of cat's eye frames being pointy at upper and lower ends, for covering it mostly on a sunny day.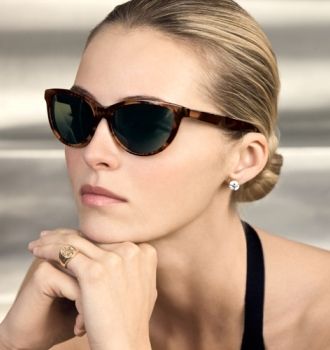 3. Semi Rimless Sunglasses
Browline sunglasses work the same way as cat's eye sunglasses do. Go for the embellished ones that highlight and define your facial structure, especially if you have a chubby face. Bold designs will be the focal point instead of the extra weight of your face.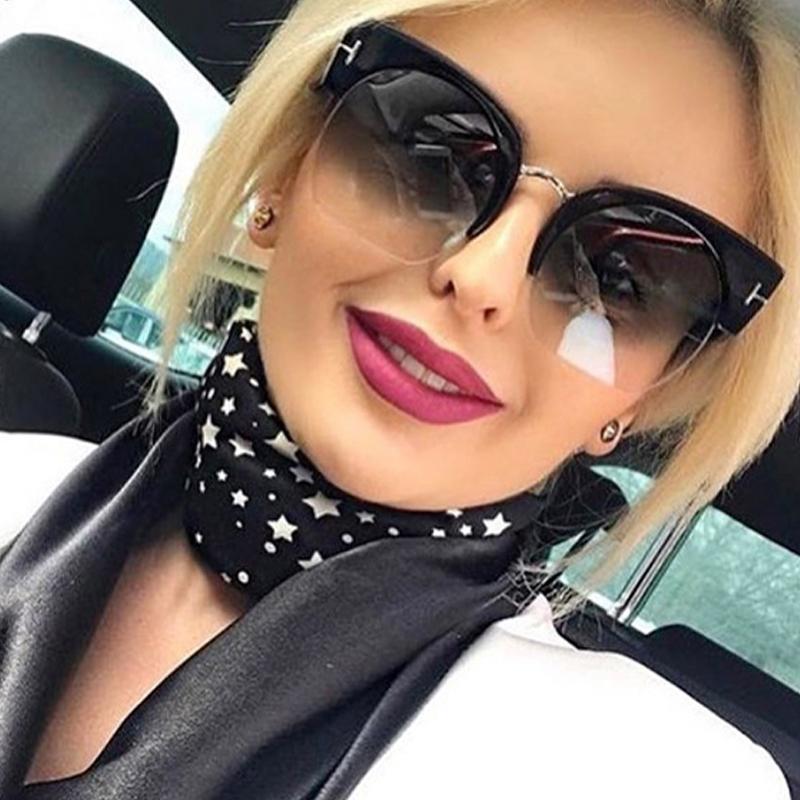 4. Square Frame Aviator Sunglasses
Instead of traditional and classic teardrop sized frames, go for the ones with square frames for your fuller facial structure. Since a round face lacks the feature of prominent cheekbones and a chiseled jawline, such frames will add a definition to your visage. Make sure the frames are wider than your face for a perfect look.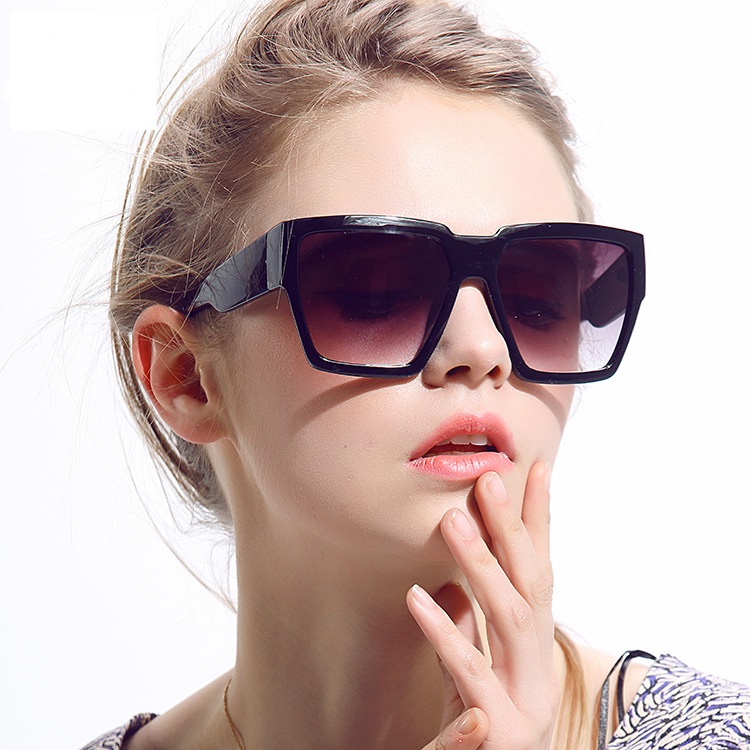 Additional Mantras to Rock Your Features
Nose: Wide framed sunglasses with thick nose pieces make big flat noses appear narrower and pointed. For small noses, the nose pad has to be adjustable for preventing it from slipping.
Eyes:  For a big-eyed round face, stick to square sunglasses with big frames as smaller framed sunglasses would look unflattering. If you have a pair of small eyes, then you might go for cat's eye sunglasses.
How to Choose Sunglasses If You Have a..
Small Round Face: Cat's eyes or wayfarers complement a petite round face, as oversized and other sunglasses with chunky details may outdo your cute visage.
Big Round Face: Oversized sunglasses like butterfly frames enhance your large facial shape and you are free to experiment with embellished sunglasses.
Strict No-No's
Round sunglasses provide a further fuller look which is clearly not the best thing to happen to an already round face. A round face has a narrow space between the eye area and the lip. When you choose a round framed shape the gap seems even smaller, so to avoid that and make that wider, angular sunglasses are the best.
In the end, it is a fact that a particular style might have various effects depending on your hair color, skin complexion, and your makeup. So, instead of blindly following something, trust our instincts and take an inner call before stepping out.