Blue Contacts for Your Brown Eyes
Brown being the most common eye color is sometimes altered with other colored lenses for an intense appearance. Amongst all shades, flaunting blue contacts is quite fiddly because if the two prominent colors don't blend well, you may end up with a faux pas. While people with eye conditions like astigmatism and myopia can wear prescriptive blue contacts (specially made for correcting the vision), others shall go for plano or non-prescriptive blue lenses.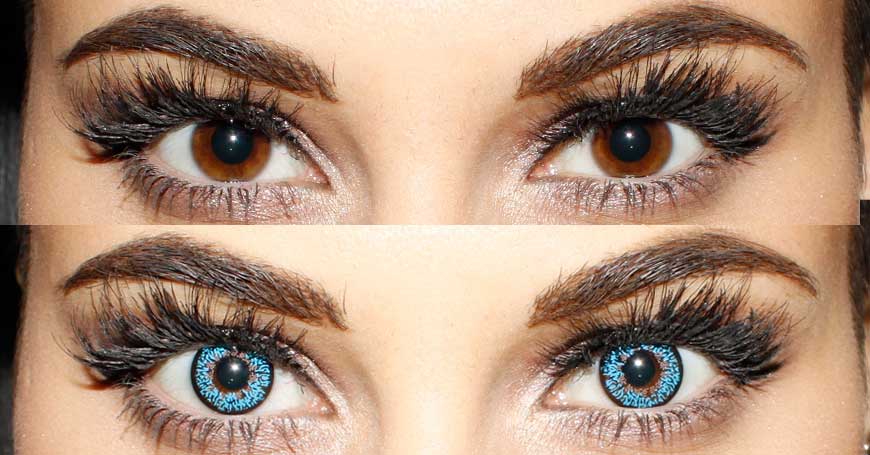 How to Rock 3 Shades of Blue Contacts on Brown Eyes
1. Dark Blue Contacts for Dark Brown Eyes
Opaque blue lenses with a prominent black limbal ring perfectly conceal dark brown eyes, leaving you with a pair of realistic and natural looking bright blue eyes. Don't use translucent light blue lenses as your dark eye color will either outdo them or create an awkward mix-up look. If you opt for a pair of big circle lenses, then you might need prescription beforehand.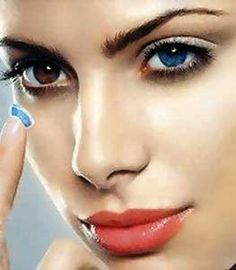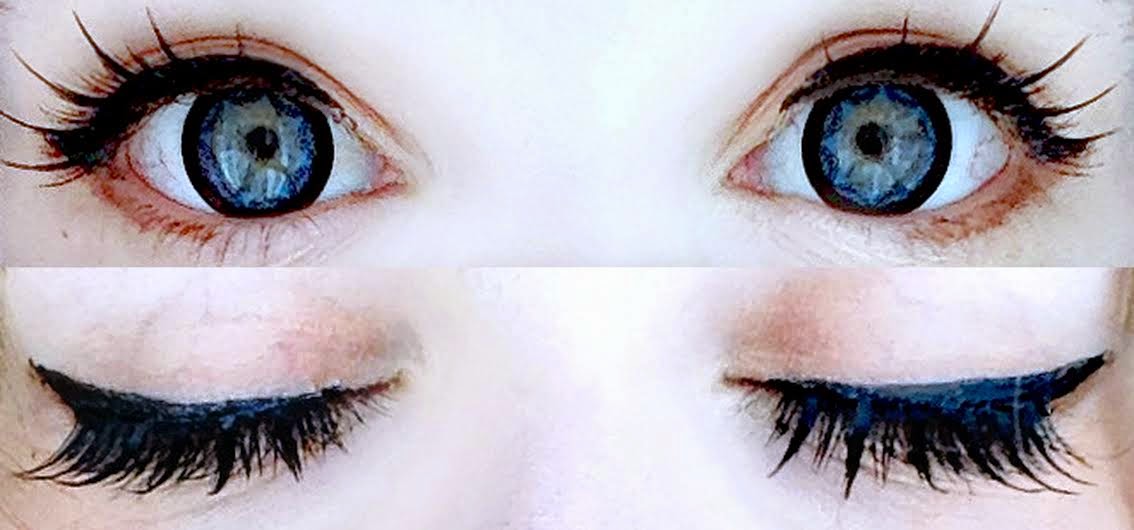 2. Light Blue Contact Lenses on Light Brown Eyes
Ice blue or aqua contacts over light brown eyes lend a mermaid-like appearance to your pair. However, to enhance, you may apply sea green or sky blue eyeshadows along with mascara.
Baby blue contact lenses also make your light brown eyes dreamy with its soft tint.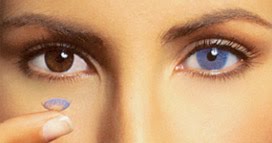 3. Special Effect Blue Colored Contact Lenses for All Sorts of Brown Eyes
Special effect blue contact lenses come up with various intriguing designs, leaving the middle of the lenses clear for your vision. Usually, these lenses have a darker shade, and it is impossible to find out your natural eye color underneath. So, if you have a cosplay Halloween party coming up, you may use such lenses for pulling off a spooky appearance.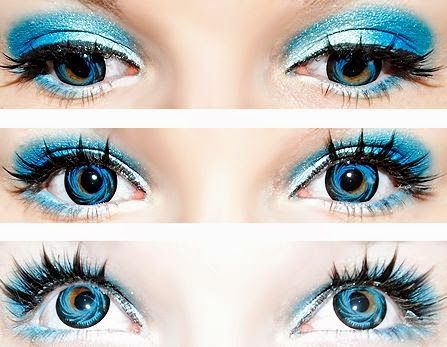 Blue contacts work well on brown eyes but the effect varies from one person to another depending on their hair color, complexion, and facial structure. So, instead of copying anyone's look, try to create your own as you now have a little bit of information regarding sporting the blue lenses. If you feel irritation or discomfort wearing such lenses, immediately discontinue and consult an eye-specialist.