Best Outfits to Wear with Thigh-High (Over-the-Knee) Boots
Over-the-Knee boots (OTK) elongate your legs with their never-ending features. You can either wear them with mini dresses revealing around 5'' of your skin or make an overlapping style statement by teaming up with skinny jeans or leggings.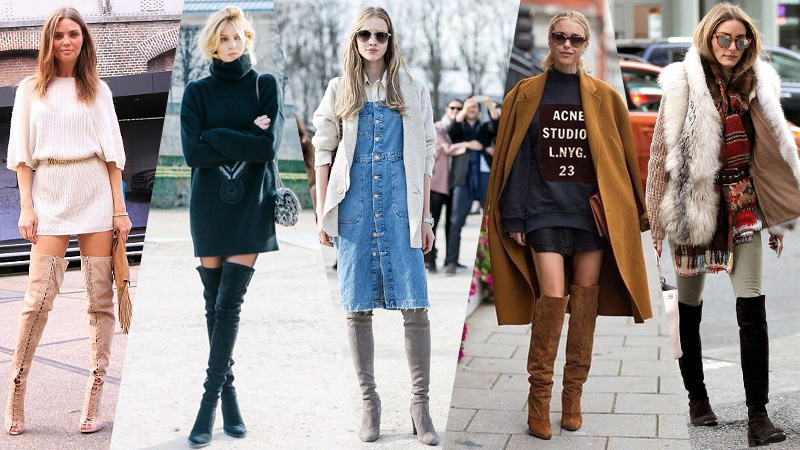 What to Wear with Thigh-High Boots: How to Style them with Cute Outfits
Over-the-Knee Boots with Dresses
A romper is essentially a summer thing, but along with a pair of flat thigh-high boots, it can easily be a fall sensation. Make sure to choose a structured romper with a more defined waistline like elasticized.
A thigh-high slit maxi dress showcases one boot and hides the other, making it a dramatic appearance for you to flaunt. Dark floral printed dress and suede or black otk are good to go together. For winter, wear a cropped leather jacket.
A cinched (belted) sweater dress and thigh-high boots enhance a slim figure nicely, while plus size women may avoid the belted look and go for an oversized baggy sweater. A crochet cardigan, a trench coat, or a pea coat will be a nice add-on.
A short corduroy dress worn over a crop top or a shirt and thigh-high boots produce a chic look.
Simple t-shirt dresses and thigh-high boots can be a casual ensemble for a night out party. If you are short and wishing for a longer appearance, then boots with high heels are your pick.