6 Stylish Outfits to Wear with Knee-High (Over-the-Knee) Socks
Knee-high or over-the-knee socks are not only winter accessories. They have become year-long counterparts for closed-toes shoes like oxford, saddle shoes, and boots. Although they cover most of your legs, still they never fail to impart an elongated impression.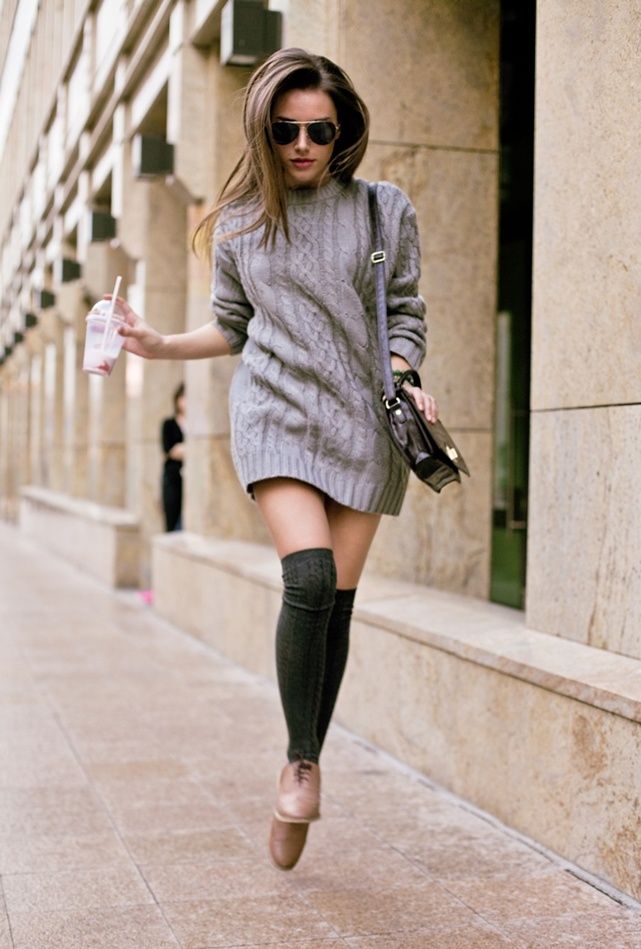 How to Wear Over-the-Knee Socks
As the fashion goes by the mantra of mixing the short with the long and vice versa, while sporting over-the-knee socks, make sure to do the same. This contrast should be reflected while choosing the colors as well.
With Sweater Dresses:  Sweater dresses covering down to your thigh are a great winter wear, only viable when they have socks, a little longer than usual, say thigh-high ones. This way, your legs will be warm and comfy and fashionable at the same time. Sweaters in shades like gray, white, or pastels are the best match with dark colored socks like black, burgundy, pink or yellow.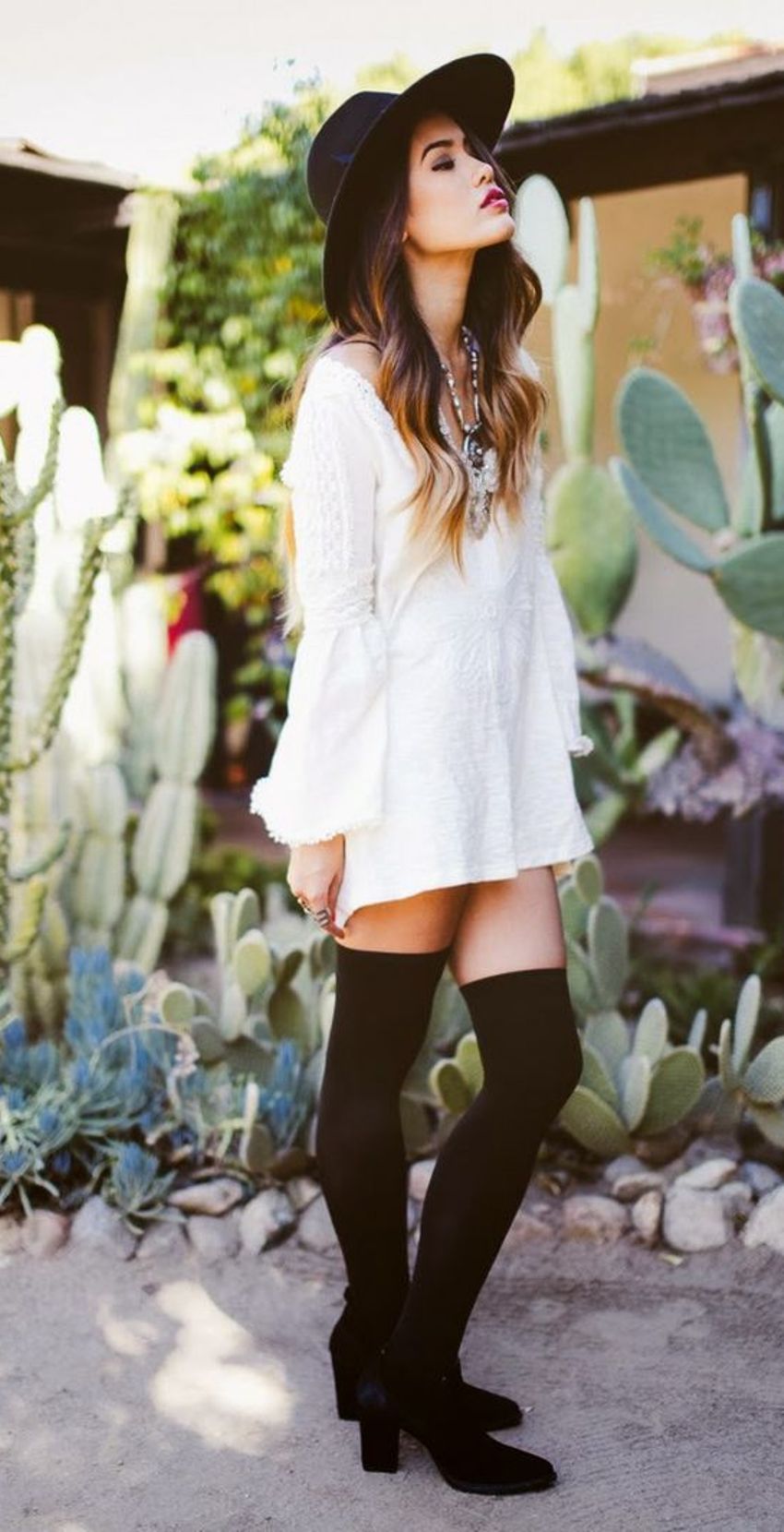 With Skater Skirts: Printed skater skirts and monochromatic long socks are a nice combination for a fall appearance. A full sleeved top, a short skater plaid skirt, and a pair of maroon, red or black long socks leaving around 5-6'' of the area over your knee for exposing is a nice attire.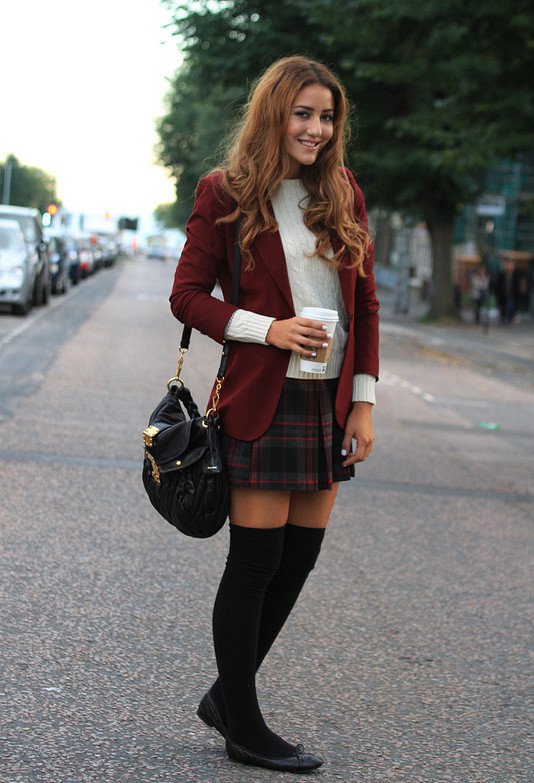 With Tunic Dresses: A slim fit and flowy tunic dress in monochromes and statement over-the-knee socks will be a great pair for slender women. Same colored tops and socks will lend a longer appearance and if you are already tall, then go for contrasted shades. The difference of shades of the tunic and sock will break the monotonous long look.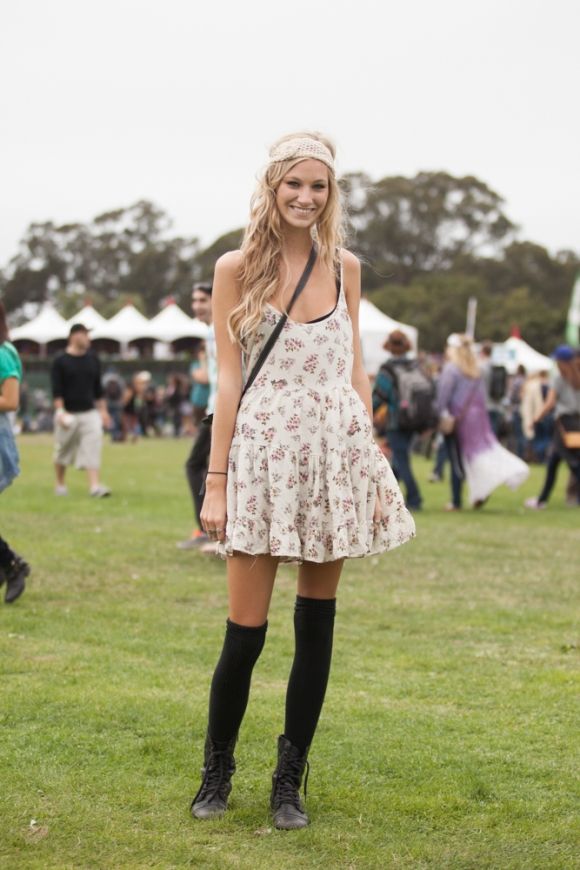 With Denim Shorts: For a spring look, a printed short sleeved top and a pair of denim skirts with ripped hemlines can be nicely infused with black knee-high socks. During the winter season, you can even wear thigh-high boots along with the socks. The socks will peep through the boots, but the layered appearance would look cute on young girls.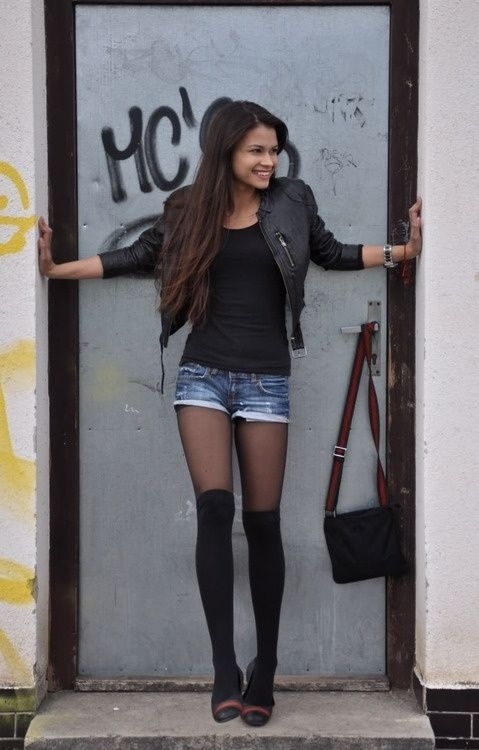 With Leather Skirts: Oversized sweaters, fitted leather mini skirts, and sheer tights(optional) enhance themselves when thigh-high socks are paired with them. You may go for some experimental neon shades of the sweater, but stay close to basic colors like white, black or gray for the socks. With converse or sneakers, the get up will be complete.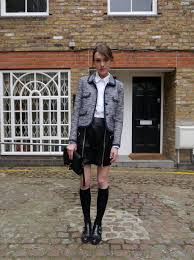 With Bodycon Dresses:  Full-sleeved bodycon dresses with a turtle neckline and same colored over-the-knee socks are a right combination for women with an hourglass figure. Wearing a belt would further accentuate the heavier bodice and bottom with a slim waistline. Keep both the dress and the socks black for attending a party on a chilly night. Shoes can be anything with heels, except long gladiators. Also if you want this pair to be the highlighting point of your entire get-up, then choose patterned socks with simple dresses.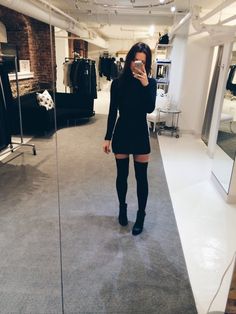 Infusing the socks with diverse apparels has broken their "school-girl like accessory" image. They can pretty much lessen your age (look wise, of course) while beautifully camouflaging your chubby ankles and calves.