How to Tie a Sarong
The multiple ways of wearing a sarong or pareo give your bikini ensemble a dressy appearance. These convertible bathing suit cover-ups are the most flexible garments as you are in charge of experimenting with their neckline, sleeves, and length. Follow the step-by-step instructions for transforming a sarong into dresses and tops.
How to Wear a Sarong: 8 Different Ways to Tie
1. Halter Neck Dress Style
Keep the sarong horizontally behind your back by holding two corners of it
Put them in front by passing two corners under your armpits
Exchange them by holding the right corner in your left arm and vice versa
Take them at the back of your neck and tie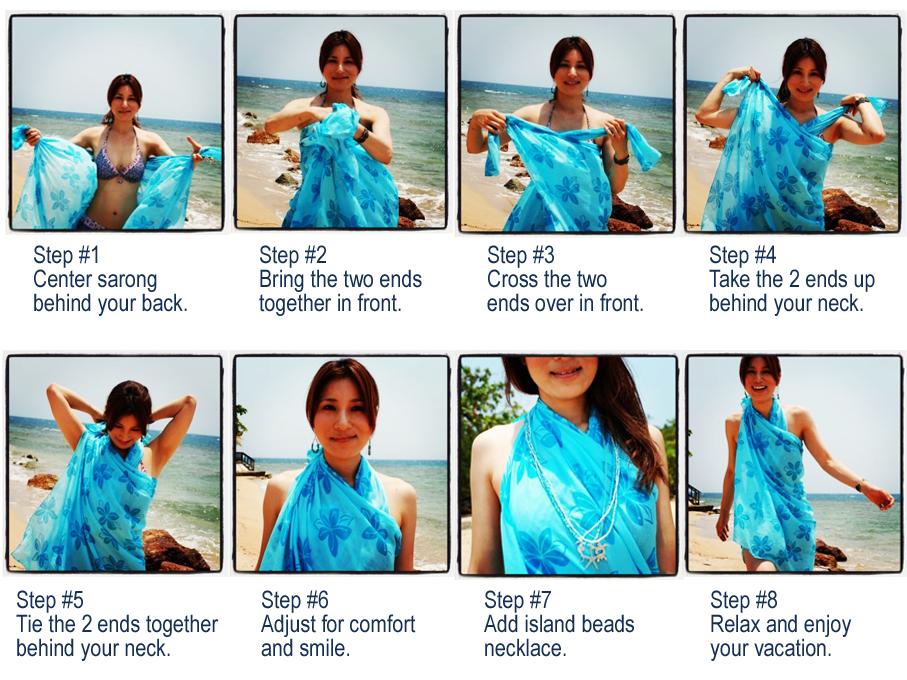 2. Twisted Halter Neck Dress
Hold a sarong horizontally at your back with two edges in your grip
Bring them in front from under your arm
Twist the two edges with one overlapping the other
Gently tie the remaining part around your neck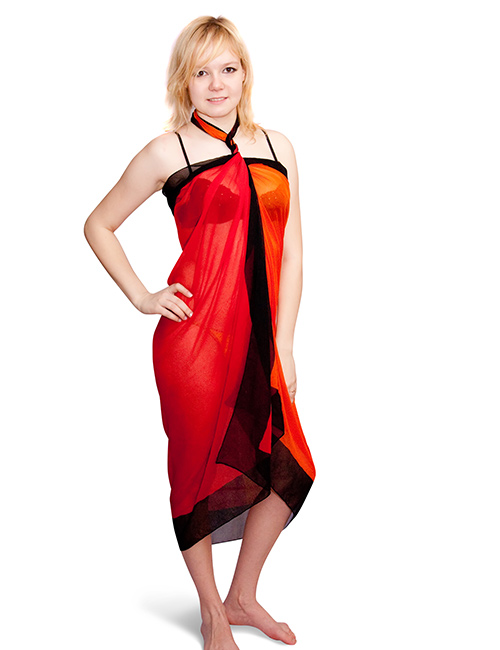 3. Side Knot Mini Skirt
Either fold a full-length sarong in half or take a mini sarong
Wrap it around your hips
Tie the ends in a way that the skirt has a triangle shape
You may use coconut clip as buckles for further securing the knot.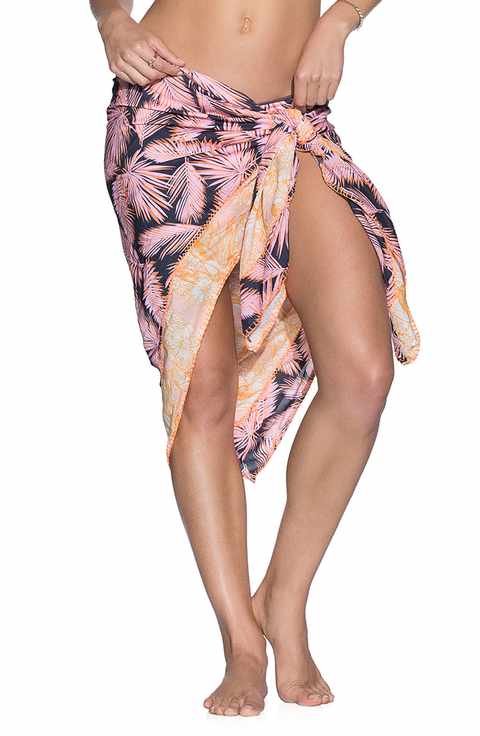 4. Long Wrap Sarong Skirt
Cover your hip horizontally with a full-length sarong
Bring the loose ends to the side, under your waist
Tie them subsequently, leaving the slit on one side
You can make the knot in front as well, but it will have a corresponding slit below it.Instead at the waistline, you can cover up your bodice using the same technique for a strapless tube dress. If you are attending a luau party, then choose a Hawaiian sarong for a suitable look.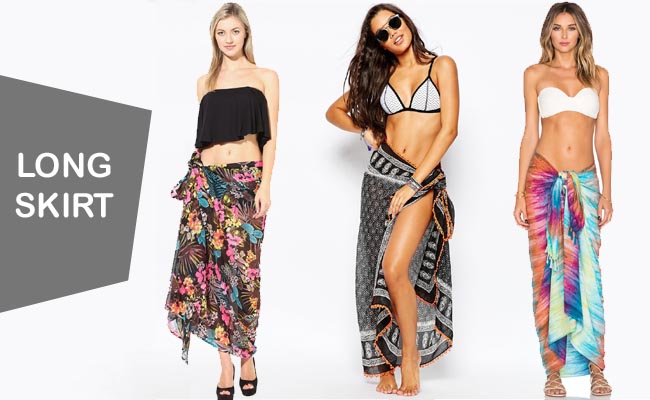 5. Sarong Kimono/Cardigan
Wear the sarong like a shawl, covering your arms
Tie the loose part around the arms in a way that it looks like a full sleeve dress
Keep the remaining part just the way it is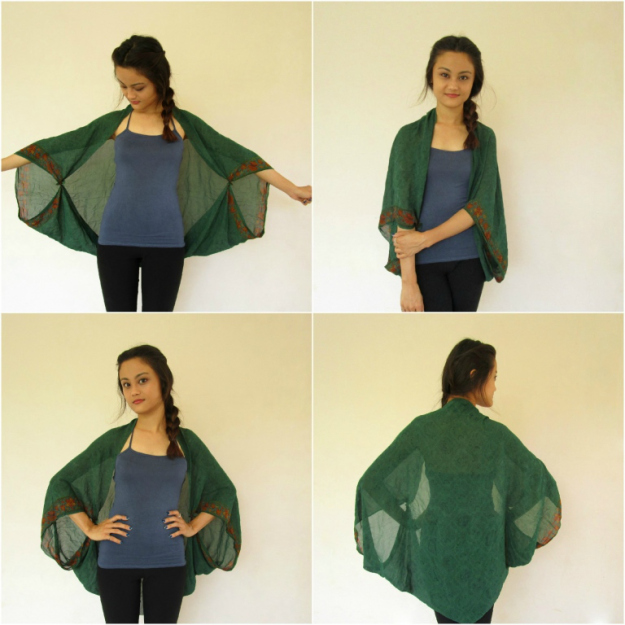 6. Over-the-One Shoulder Toga Dress
Horizontally cover your torso and pelvic zone with a sarong, starting with one side of it
Bring back another side from behind your back
Tie the remaining first and second end on your one shoulder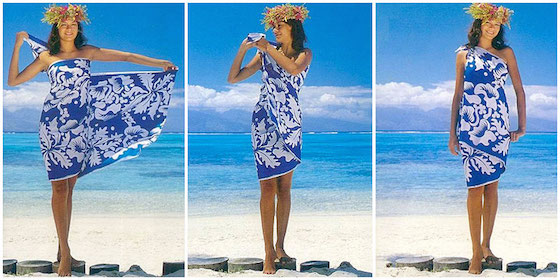 7. Backless Daring Top
Wrap a mini sarong or fold a full-length sarong in half
Keeping the sarong vertically on your torso you will have four corners, two on the top and two at the bottom
Now tie the top corners around your neck and the bottom corners around your waistline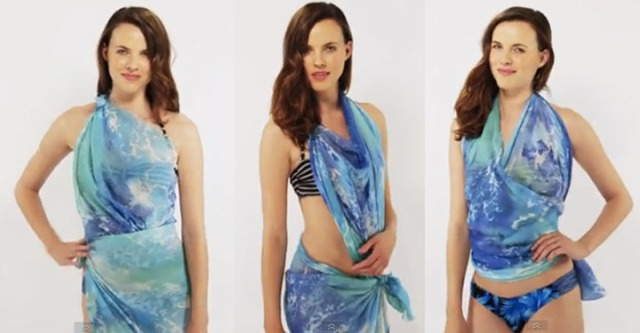 8. Harem Jumpsuit/ Romper
Grasp a sarong and keep it in a vertical position aligned to your body
Take the two upper corner and tie a double knot, passing it through from front to back, under your arms, covering your torso
Clutch the remaining bottom part of your sarong and pull it back through the legs
Bring back the part to your front from your waistline and tie a double knot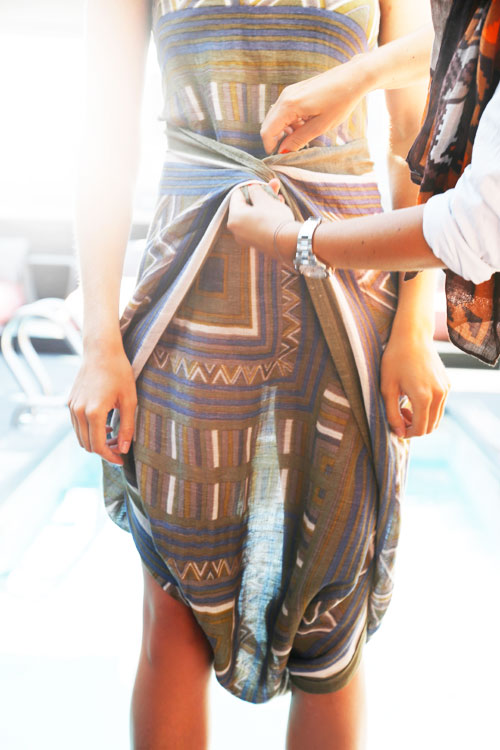 Bikinis, monokinis, and tankinis are a must for your beach fashion, so are sarongs. From playing beach volleyball to attending a luau party, you can spice up your look with different outfits every time with one piece of sarong.