Baby Shower Outfits for Moms-to-be
The joyous moment of a baby shower centers around the soon-to-be mom, whose dress needs to be in accord with the party theme. For a surprise party, the classic or regular maternity style will do, but for a party you are aware of, selecting befitting clothes could be tricky.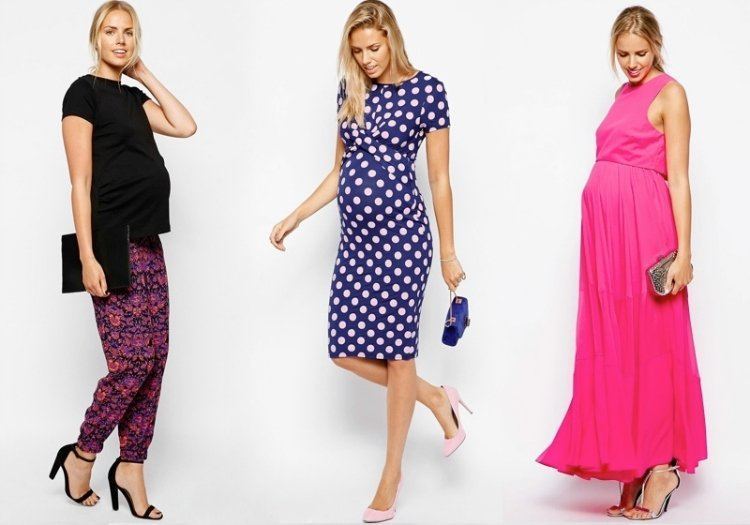 Baby Shower Dresses for Moms to Wear in All Seasons
As far as the material is concerned, loose and breathable fabrics should be your pick, regardless of the season. Shoes should be flats or wedges instead of heels. If you are to wear them for a short period, or you spend most of the time sitting, then you could give heels a try, still not recommended.
What to Wear When Your Baby Shower is in Summer
A-line Dresses- Tea-length or knee-length dresses in chiffon or cotton, with lace embellishments or embroideries complement glowing mothers. The flowing hemline gives a relaxed and casual look. For plus size women with a heavier upper body, such gowns with ruffles and a loose fitting bodice nicely camouflage the curves.
Rompers and Jumpsuits- Short rompers and long jumpsuits with prints like chevron, checkered, polka dots and floral will do justice to slim and slender moms.
Shoes Pumps, t-straps, or flat gladiators
Accessories Small earrings, envelope clutches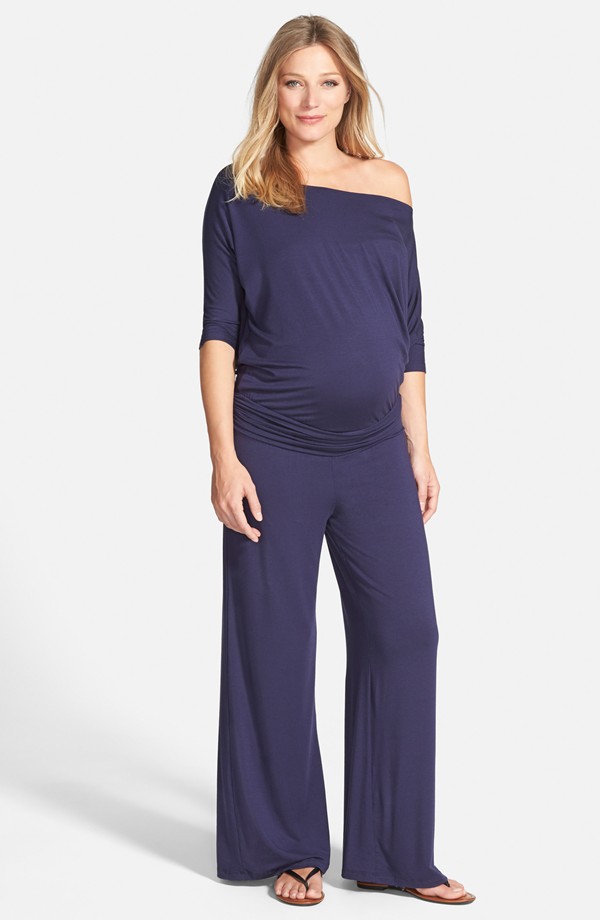 How to Dress Up for a Fall Baby Shower
Maxi Dresses- As the season prepares you for the impending winter, moms might want to go for dresses with full coverage, both in sleeves and the length. For a sleeveless gown, a short sleeved shrug will also do.
Bodycons- Maternity knee-length or a little longer bodycon dresses with bright colors will be ideal for soon-to-be moms. The dress could be of lace or something more delicate like half georgette half sheer and many such.
Shoes Thong sandals and pumps
Accessories Wristlets and drop earrings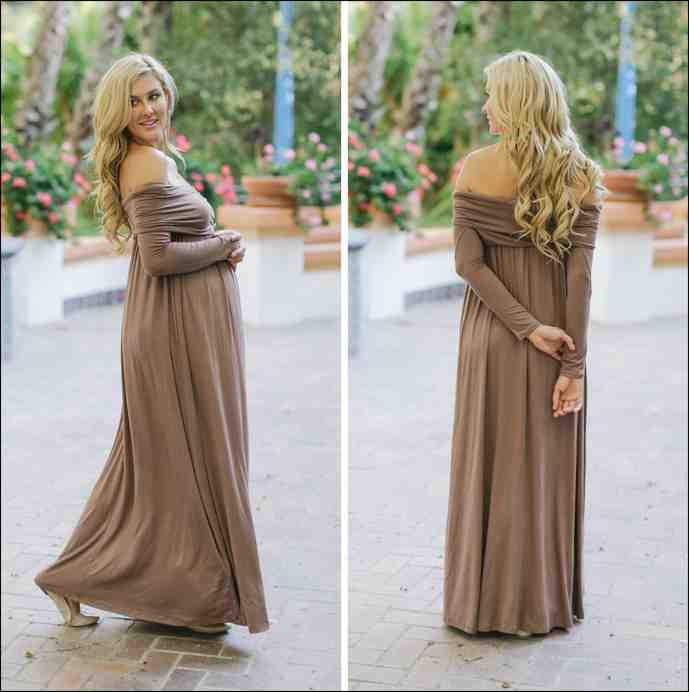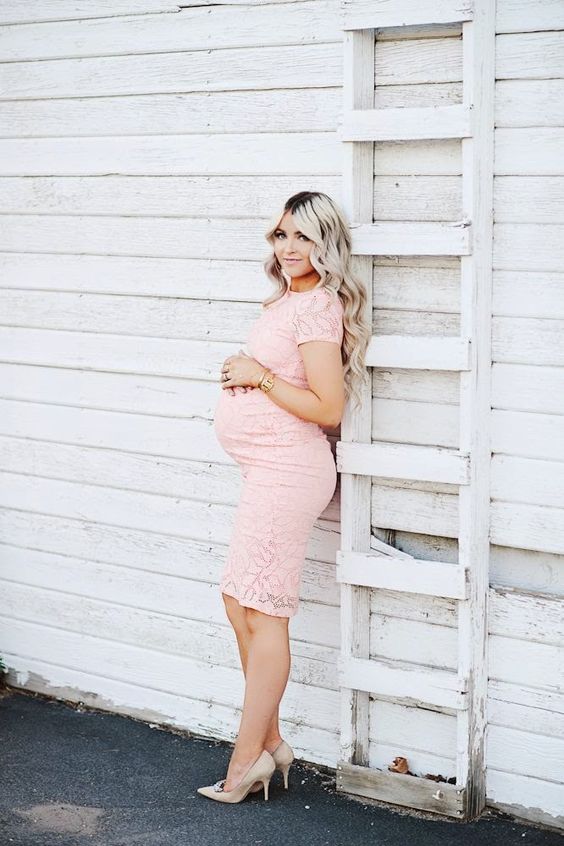 Winter Baby Shower Outfits for Moms
Maxi Skirts- Flowy maxi skirts with full sleeved tops will be an excellent winter ensemble for pregnant women. Colors should vary, as winter is for all neon and peppy shades. Contrasting tops with blazers would be a lovely counterpart.
Palazzo Pants- The airy pants will protect your swollen feet (common in pregnant women) from the chilly wind while lending a stylish vibe. With oversized tops, loosely falling over the baby bump, the entire combination will complement your figure. Even a poncho in plaids will look cute.
Sweater Dresses- Short sweater dresses, tights or leggings, and thigh high boots are for edgy moms, who like to make a chic appearance at the party. Open hair or loose braids will complete the look. If you are wearing beige or mute shades, then a belt will further glam up your outfit in no time.
Shoes Block heels and pumps
Accessories Opera necklaces, wristlets, and sling bags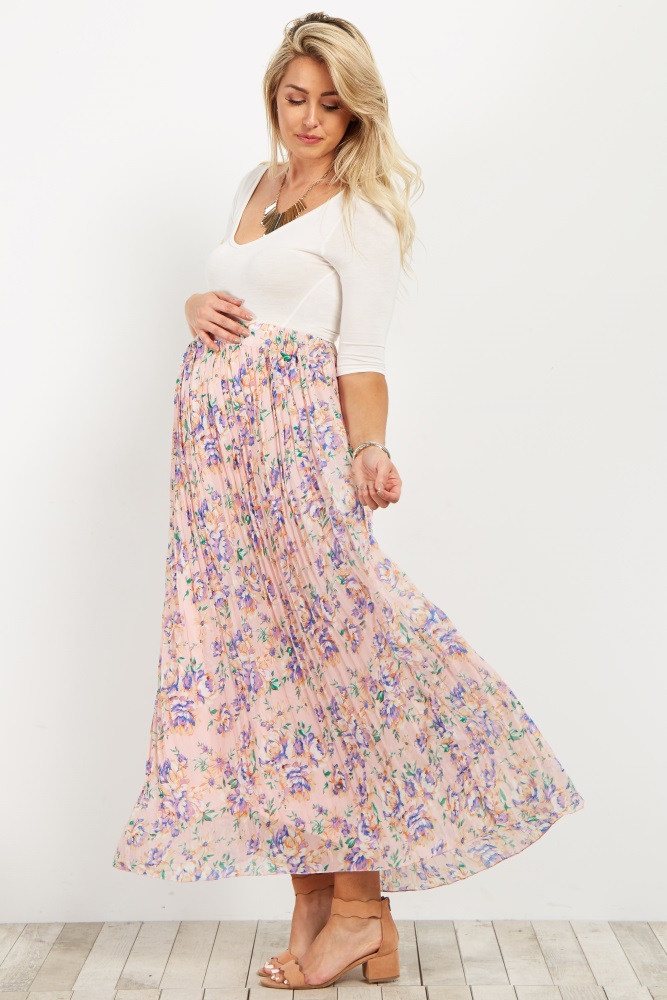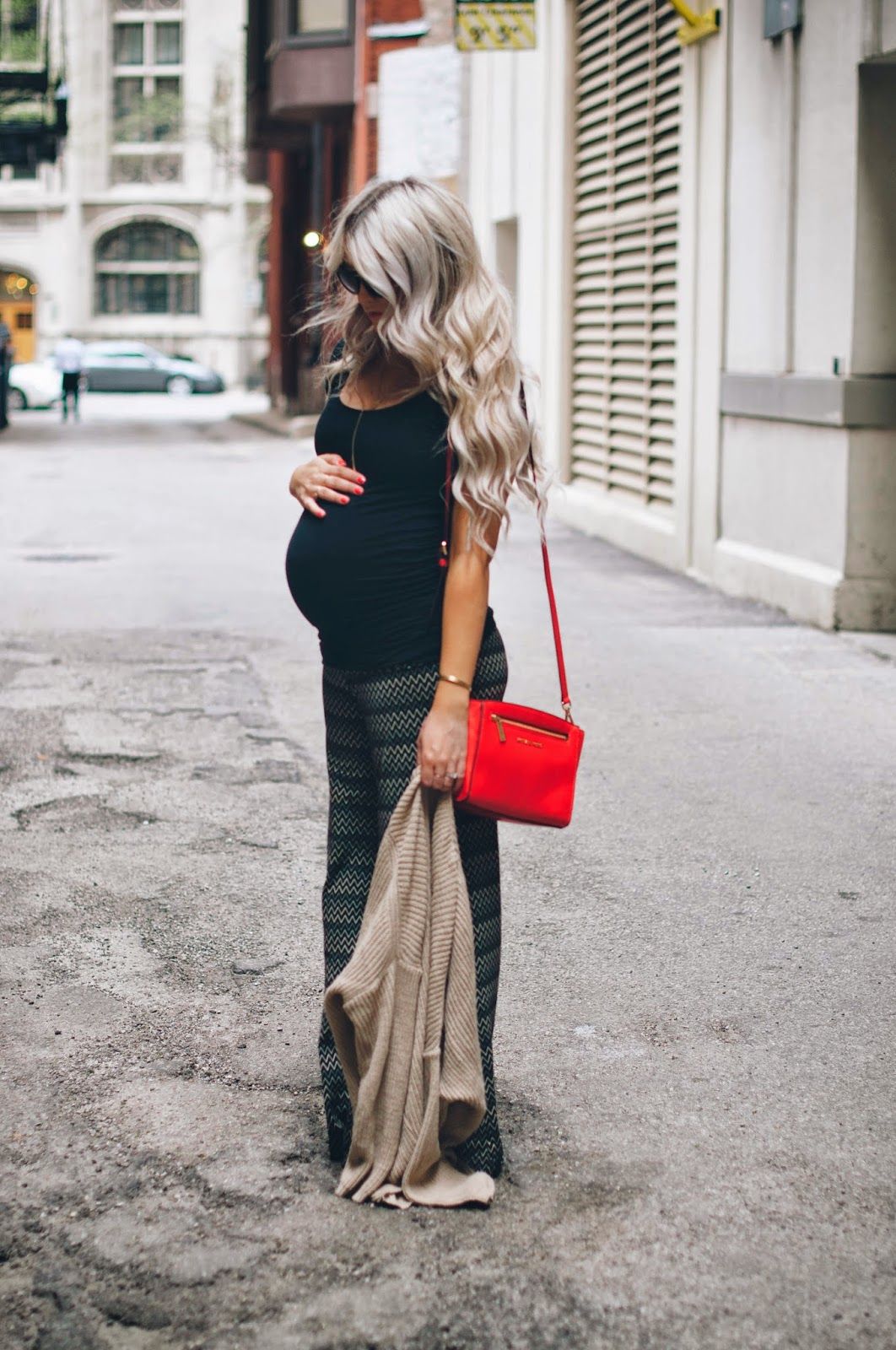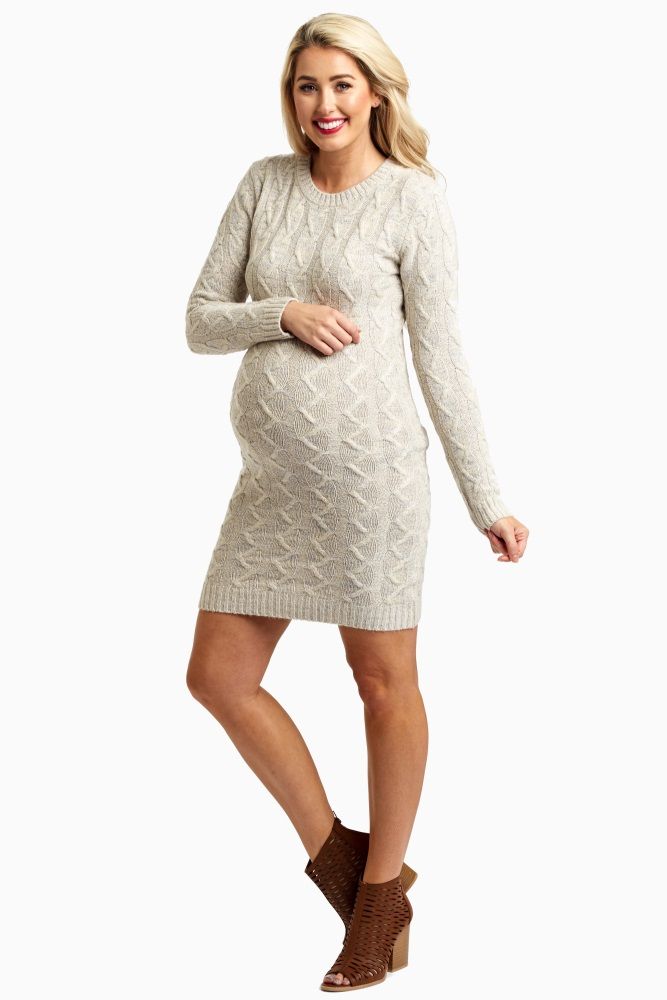 Spring Styling Ideas for Mothers-to-be for their Baby Shower
Midi Skirt- Asymmetrical tops or tops with details like ruffles, layers, and designs like cold shoulders, off shoulders will look good on midi skirts. Midi skirts with interesting hemlines as in lacy or something even more than that will be a great highlighting point.
Tunic Dresses- Shift or sheath dresses with floral, leafy or any fresh patterns would look lovely on moms. Experiment with the sleeves and the neckline, but not with the material.
Dress Pants- Short tops and dressy pants are perfectly cool. While shades like mint, peach, and lemon yellow could be your ideal shades for the top, earthy tones are simply the best for your pants.
Shoes Ankle booties or pumps
Accessories hats, neckpieces, wristlets and sling bags