How to Spot Fake Michael Kors Bags
Distinguishing original MK bags from counterfeit ones is getting harder each day, as the latter ones are striving to be a mirror image of the former ones without improving their low quality. So, while buying an original bag, check out the official website of the brand beforehand to stay updated about the particular bag you are looking for and go to trusted dealers so that no one can swindle you with a fake bag.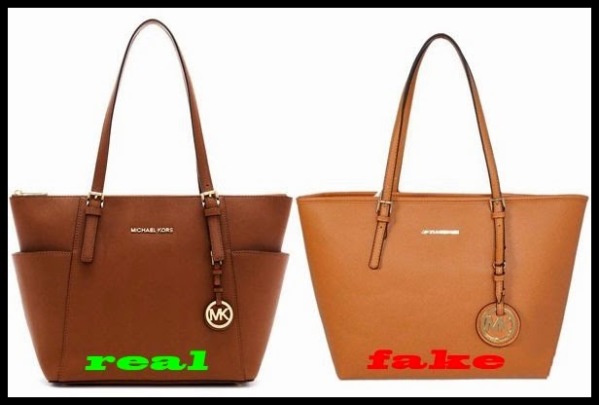 How to Tell if a Michael Kors Bag is Fake: 7 Things to Check
1. Logo
Real MK handbags sometimes have their trademark MK sign on a hanging metal ring. Sometimes the logo is written on the bag itself. The writing and engraving of both "Michael Kors" and "MK" are neat and clean with a fine finishing in original bags whereas the fake bags exhibit a poor quality logo.
Inside the original bag, there is also the logo on the lining, either in short or full form, with proper spacing and fonts.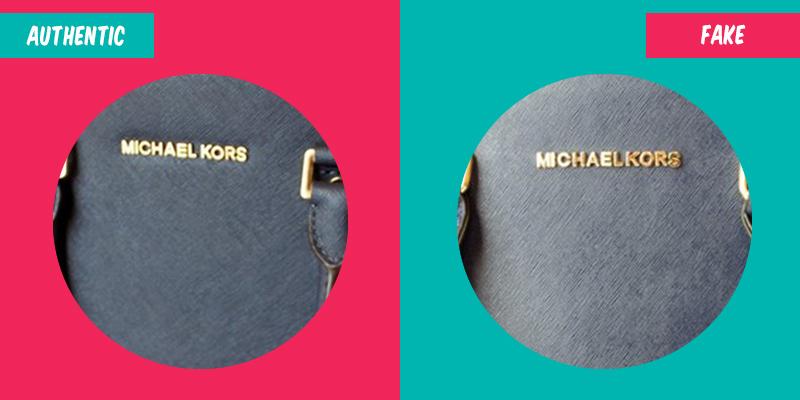 2. Hardware
Authentic bags feature solid and sturdy well-polished silver or gold colored metals, with an engraving of the brand name in full. Fake bags use low-quality hardware or even plastic with the short form of the brand name. These materials are prone to flake and come off in no time.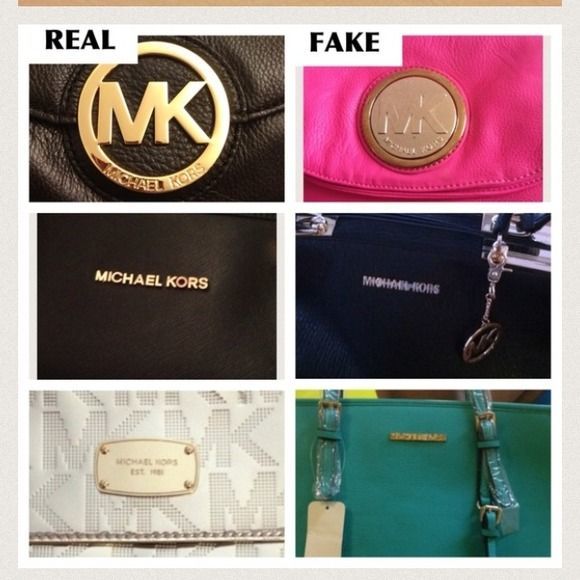 3. Lining
Original MK bags have a soft satin blend material with leather trimming. When you touch it you will feel the smoothness along with a subtle rigidness. This particular feature is likely to be found on the bags available at Michael Kors outlets and not at Michael Kors boutique. But this is not a universal rule to follow, as some of the MK bags come up with no lining at all like the Greenwich Tote collection. Also, bags from the Vintage Michael Kors collection have only simple canvas material but never ever a real bag has been manufactured without the logo on the lining. If you see one, it is definitely a fake bag.
Until 2013, some real MK handbags were produced with the iconic circle logo on the lining, but not anymore. So, any bag claiming to be a new MK bag bearing such logo should be considered fake. Also, the unauthentic bags sometimes have slightly oval logos which apparently look like a circle.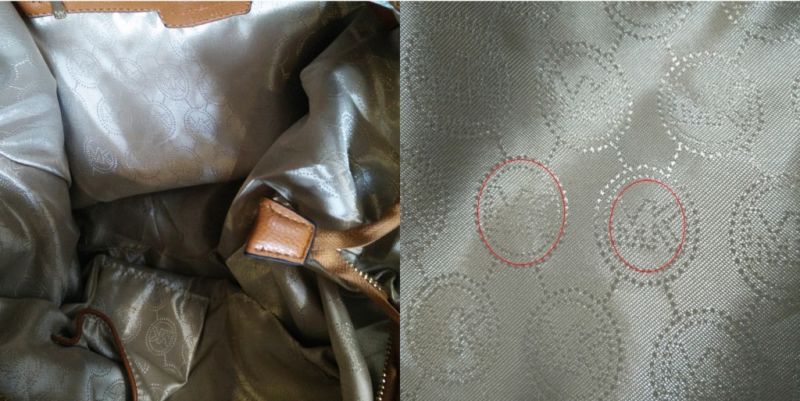 The logo of the lining is usually made of glossy threads which shine in dimmer lights. In fake bags the lining is glossier than the logo, making it hardly visible.
Some originals of 2015 collection have large lettering of MK throughout the lining while the late 2016 and 2017 collections exhibit the writing of Michael Kors. False MK bags are likely to come up with honeycomb lining and improper positioning of the letters of the logo.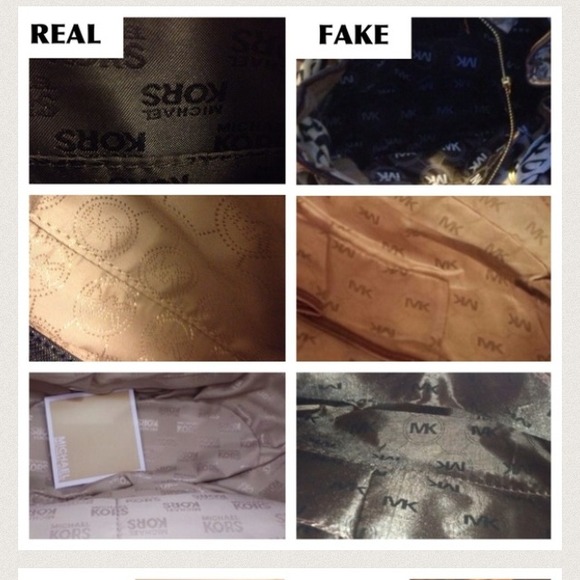 4. Stitching
Real bags showcase proper and even stitching which duplicate bags miss most of the time. But presently, this factor alone cannot determine if a bag is real or fake as many replicas are using better stitching that even outdo the real ones.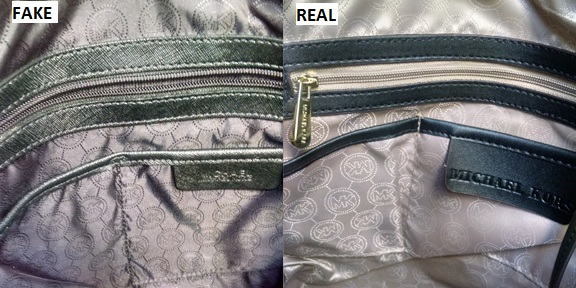 5. Heat Stamps
Except for the reversible bags, original MK handbags display two tiered heat stamps of the writing "MICHAEL MICAHEL KORS", well pressed and arranged properly with even spacing of the letters. Counterfeit bags have low quality heat stamps of unclear words, poorly aligned. They also use the logo of MK which is typically used in original MK purses and not in bags.
Since the bags available at Michael Kors retail outlets often showcase lightly pressed heat stamps, this is not the sole feature to detect a bag's authenticity.
Presently, Greenwich bags and totes are featured with hardware instead of such heat stamps.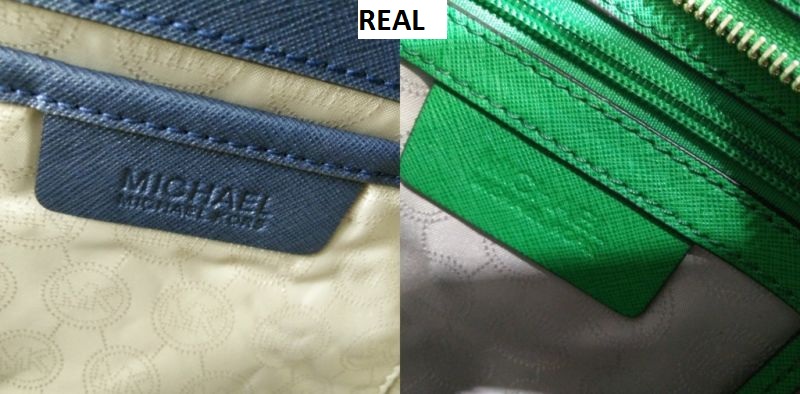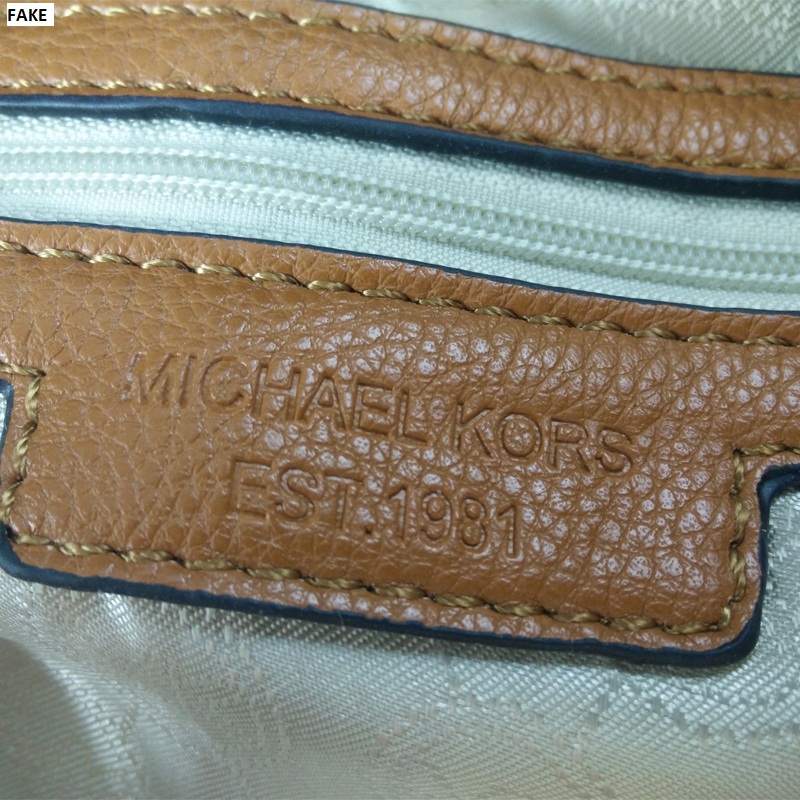 6. Zippers
Authentic MK bags have sturdy and well-built zippers along with its logo somewhere on them. False bags certainly don't have them. For Hamilton collection, original bags use zippers of size 9 for the inner pockets which is not the case with false bags.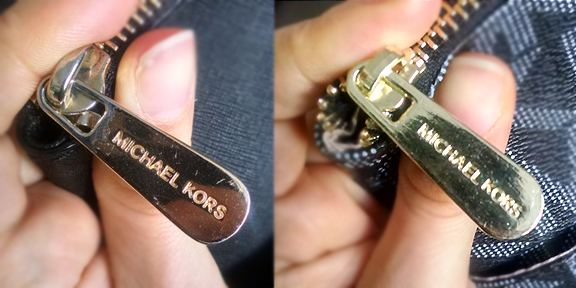 7. Manufacturing Tags
Authentic MK bags use their colorful manufacturing tags to indicate where the particular bag will be available at. For example, if the tag is white or clear, then be sure that the bag is made for Michael Kors Boutique and if the tag is brown or black, then it is to be accessible from Michel Kors retail outlets.
Authentic tags are made of nylon, leather or gel, bearing the name of the country of manufacturing and the style number. If you find a tag mentioning any country other than Thailand, Bangladesh, Myanmar, Turkey, Italy, China, Indonesia, Vietnam, Philippines, then it is definitely a fake bag.
The tags also bear an alphanumeric style where the alphabets stand for the manufacturing location and numbers denote the date of manufacturing.
Some high-quality false MK bags might be showcasing such tags but with uneven spacing and lettering of the code.
Since 2016, many MK handbag products have been featured with a new QR code denoting the color code, style number, manufacturing date, and season.
Buying Tip
If you are having difficulty in deciding who is offering a genuine MK bag, you may consider checking out the seller Flying Fashion on Amazon. Most of the certified buyers commented that they got the original bags, and the bags did look authentic once we ordered from here. Since these are fulfilled by Amazon, you can return the bag if you are not satisfied with the quality.
The safest way would be to directly order yours from the Michael Kors web store. If you are purchasing from other online stores, stay away from the bags that claim to be real MK products but are available at an unbelievably low price, as the original bags are a little pricey and for all the right reasons.