How to Spot a Fake Hermès Birkin Bag
Since you are ready to spend enough for a classic Hermès Birkin, watch out for the following to ensure a happy and safe shopping experience, instead of getting duped with a counterfeit piece.
10 Features to Help You Identify an Hermès Birkin Replica
1. Handles
In an original Hermès Birkin bag, the handles are positioned straight, so when you place the bag somewhere, the handles, as well as the bag itself, should not slump. The fakes may also have a plastic cover on the handles, which is definitely an eye opener for you.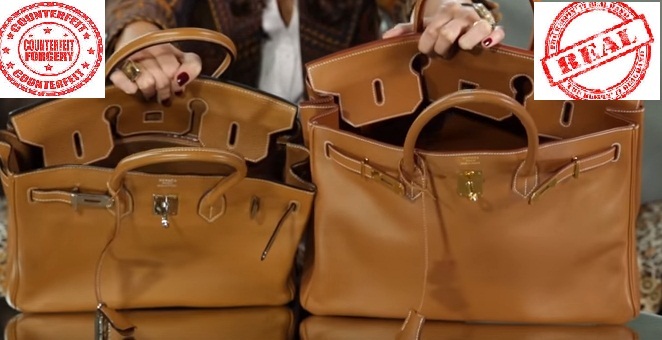 2. Stitches
An authentic piece is evenly hand-sewn with saddle stitch in a criss-cross pattern. So while choosing one, make sure there are no crooked seam lines or abrupt stitching done with non-matching thread.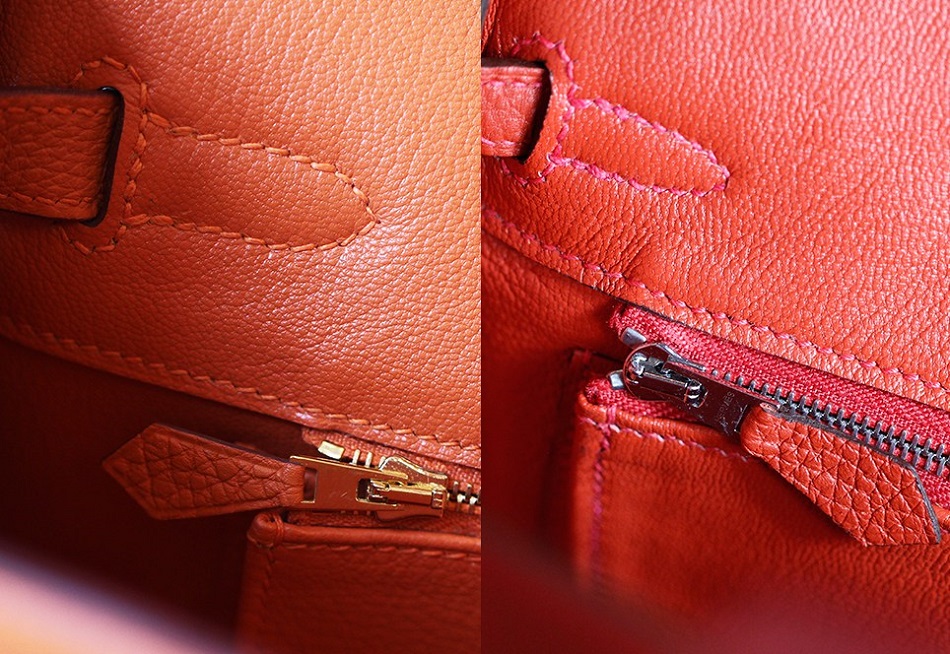 3. Toggles
An Hermès Birkin features a flexible, easy-to-operate toggle, which is comparatively lighter in a cheap bag. If you face any difficulty in twisting them, it is surely a copy.
4. Emblem
"Hermès Paris Made in France"- this should be stamped clearly on the exterior of the bag, whereas a counterfeit usually sports irregular letters with unclear prints.

5. Code
There is a secret alphanumeric code for every bag that you will find in the strap, which denotes the year of manufacture. Unless the code is present, it is a fake bag you have in your hands.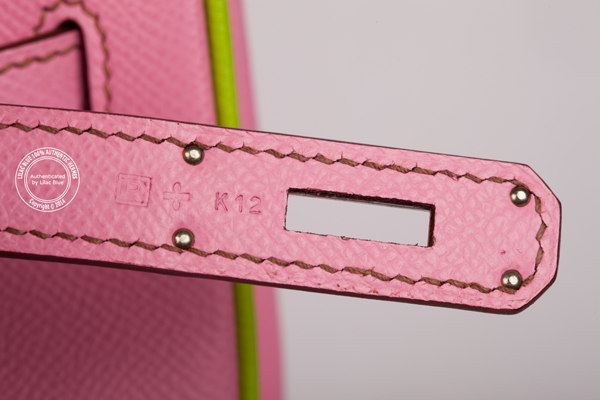 6. Quality of Locks and Zippers
Manufactured with costly materials such as silver-palladium, guilloche, ruthenium or plated gold, any etching on the hardware is delicate and engraved in the same shade of metal. On the other hand, the imitation Birkin bags often have asymmetrical and uneven letters, that may not match the background.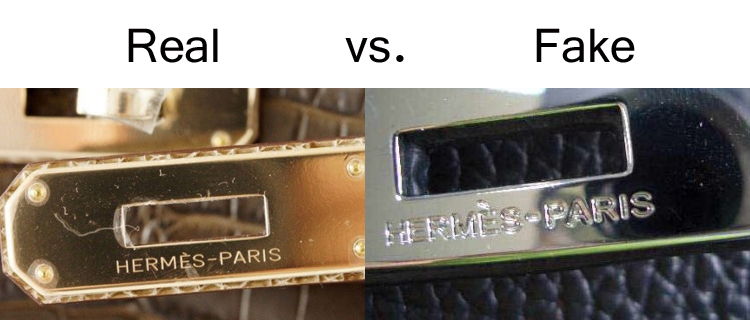 7. Dust Bag
Original Hermès Birkin bags contain a pale or cream dust bag with brown cotton drawstrings, and a dark brown logo that reads "H". The replicas usually have poorly stitched gray colored dust bag with a burgundy logo.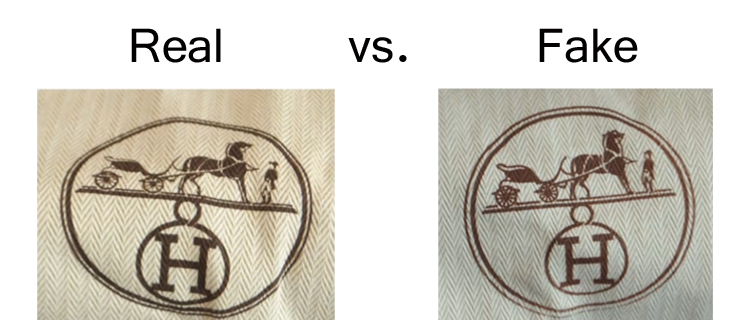 8. Leather Lining
A real Birkin has a gritty leather lining made of goatskin, while a fake one exhibits a flat lining.
9. Authenticity Card
Hermès never provides a card claiming its authenticity. However, the case is reversed with a fake bag, which often comes with such cards confirming that it is made by the original manufacturer.
10. Zippers
The zip pulls of a Birkin bag is always placed parallel to the properly aligned zipper, instead of dangling from the zip line. Also, the term "Hermès" is written on each zipper; however, presently some of the "better" replicas are having similar zippers.

Last but not the least; it would be wise to avoid the bags sold at unbelievably low prices, under the same name, as all good things come for a price.