How to Tell if a Gucci Bag is Real
The counterfeits of Gucci bags are so similar to originals that only a professional style expert can distinguish between them. The Luxurious Italian brand of Gucci is known to have delivered the best quality materials till date and that is the biggest miss in fake products, claiming to be a real Gucci.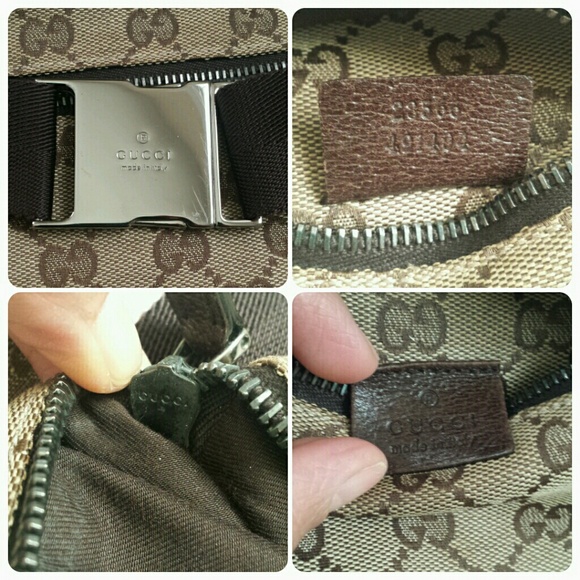 4 Pointers to Spot Real and Fake Gucci Bags
1. Dust Bags
New handbags of Gucci come in a dust bag that is either black or brown or both in color, with Gucci written on it. Usual variations are brown or dark brown drawstring dust bag with golden letterings of Gucci, brown and black bag with Gucci written repeatedly. Needless to say, this is a high-quality bag with proper spacing of letters. Fake Gucci bags either don't come in a dust bag or when they do, it is a poor quality bag.
Below is the image of a real Gucci bag with an authentic dust bag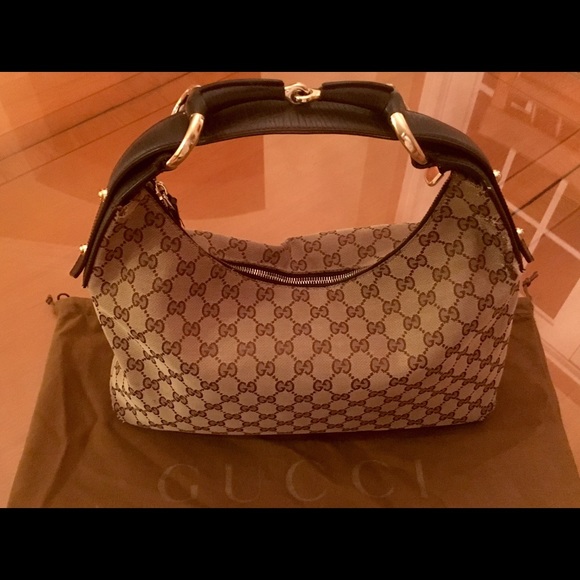 2. Cards
Controllato Card
A Controllato card is issued to ensure the fact that the particular Gucci bag is checked by the company after its manufacturing as the term "Controllato" is synonymous with checking. But, it can't be considered as a clincher as fake Gucci bags often feature such cards. Authentic Gucci Controllato cards showcase the brand name in capital letters and below it adorns the term Controllato in all lowercase. In the last line, there is a numerical range starting from 1-0.
Information Booklet
Fake bags also have an information card, imitating information booklet that a real Gucci bag does. The only difference is that real booklets have detailed information in proper lettering and spacing while fake booklets lack it.
Firenze Card
Firenze cards are also a part of real Gucci bags but counterfeit bags have also imitated the trend of commissioning a Firenze card to dupe buyers. Always look for spelling mistakes and other factors to find out which is real.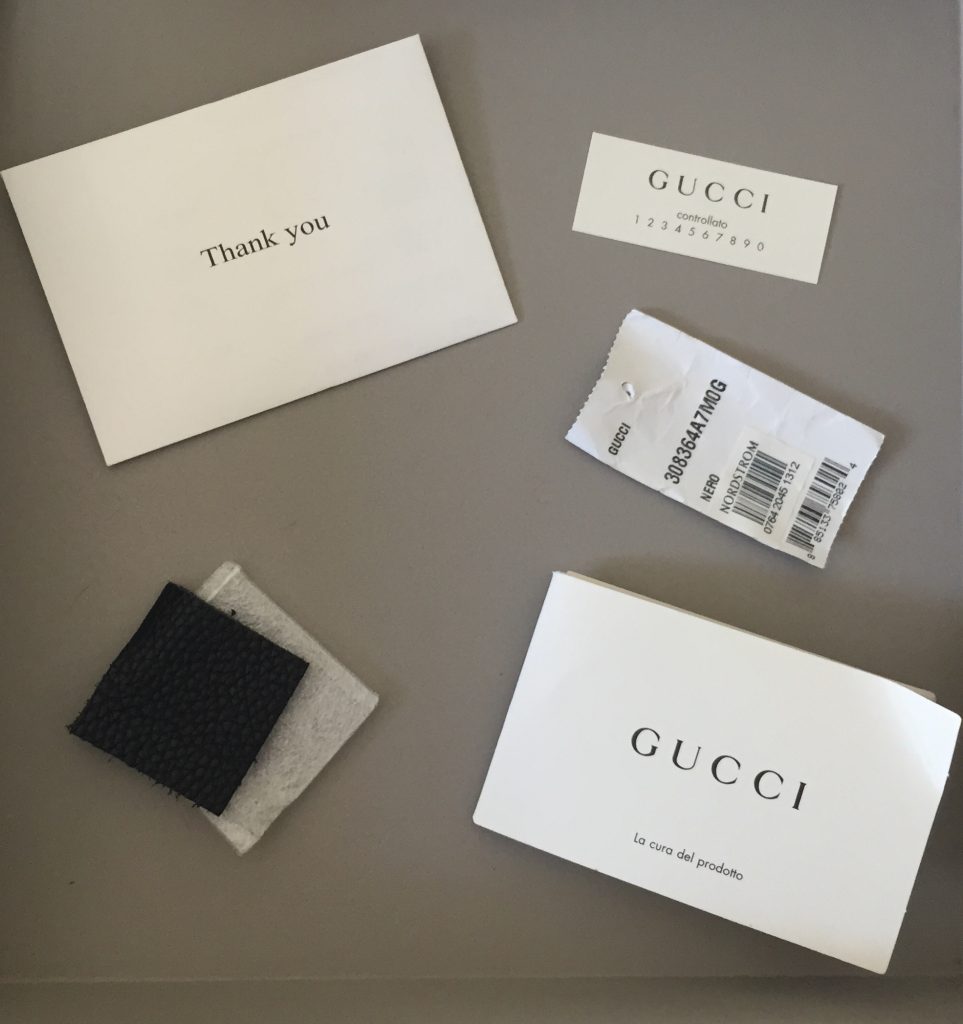 3. Stitching
Real Gucci bags have fine and even stitches on both sides but fake bags have improper and unprofessional stitch lines with some threads loosely dangling from the seam.
4. Tag
Heat stamps
A leather tag, featuring the registered trademark sign or the enclosed R (®) stamped on it should be inside a real bag. The tag also typically has Gucci written in the center right below the sign in capital letters followed by "Made in Italy" with even letters and proper spacing. The heat stamp should be clear and readable in authentic bags which is quite the opposite in fake bags.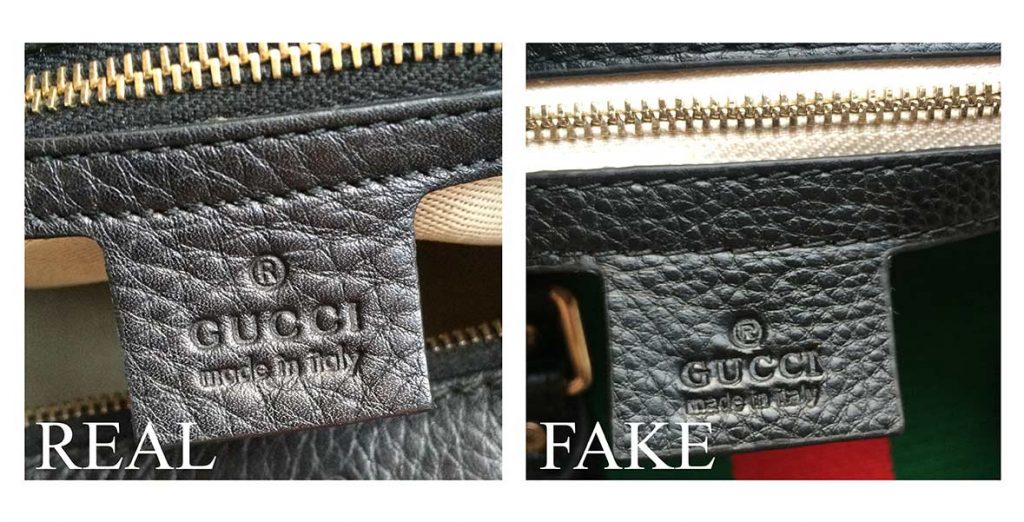 Serial Number
On the flip side of the tag, the serial number of the bag is stamped and it consists of two rows of a numerical code ( 5-6 numbers in each row). The top row signifies the style number corresponding to the bag and the lower row stands for the supplier code. In case of fake bags, you can see that the style number referred in their tags which doesn't mean anything at all( you can check online by the number).
In some authentic bags the number could be written on a single line, and if there are two rows then there is either a dash or a dot.
Exceptions are there in vintage Gucci bags as those made before 1960 used to have serial numbers but which are manufactured during the 60's, might not come up with serial numbers. Vintage bags from the post 70's only had Gucci written in a cursive font without any serial number. But later on, vintage bags belonging to the Gucci Accessory Collection were made with gold lettering of the serial number.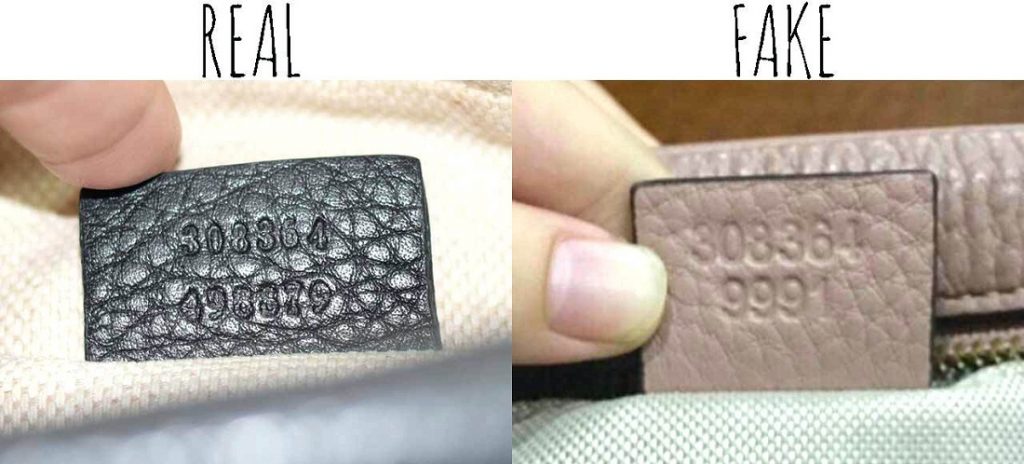 New bags have a QR code which is missing in older bags.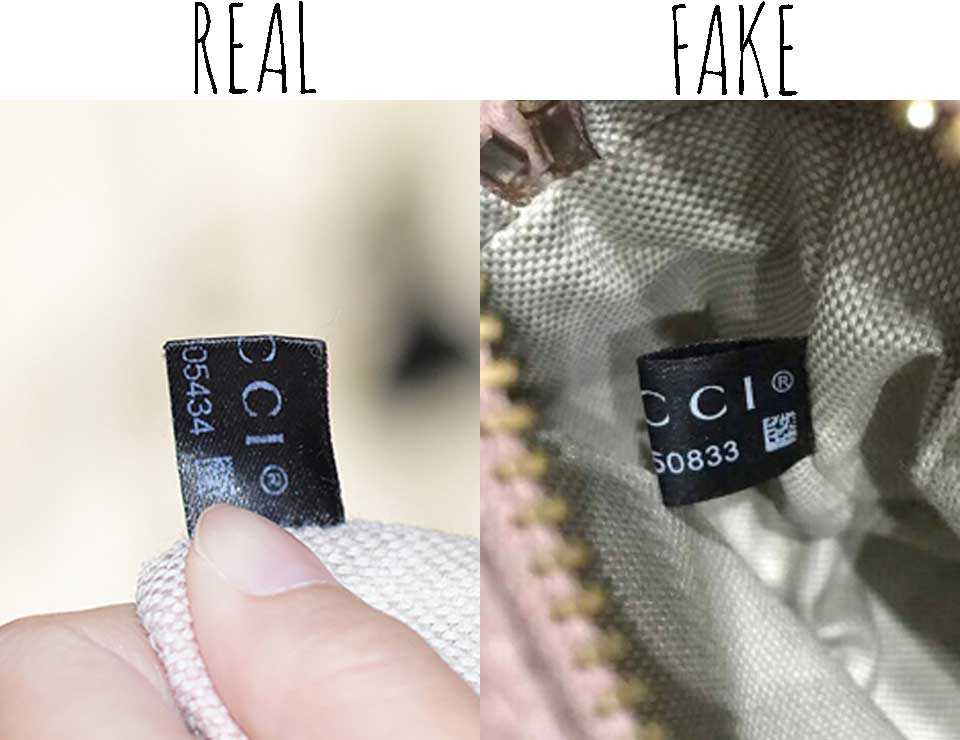 3. Hardware
The hardware, including zippers and other metallic parts of a bag, should be fine and polished. While fake bags showcase poor quality hardware. Some authentic hardware might have the logo of the brand engraved neatly.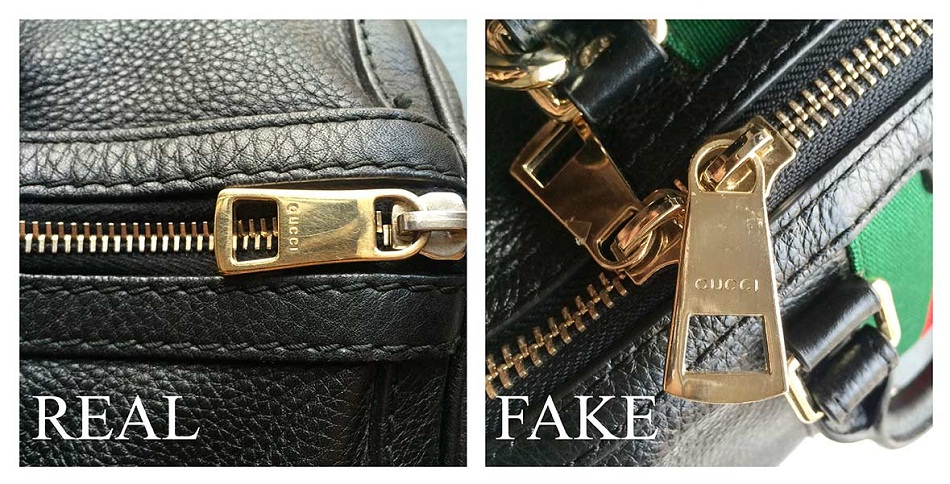 4. Logo
Lettering
The logo of Gucci whether stamped or engraved has a typical font in authentic bags whereas fake bags often do not follow this feature minutely. The 'g' of the Gucci has a wider base on the top right side and it slims down towards the middle and then again gets wider at the left side of the letter, it is completed with a sherif. The 'u' has a thicker left and thinner right and both the tops have sheriffs. Two 'c's also have a wider top that gets slimmer towards the middle and again gets wider at the left middle side. The 'i' is flat and same sized throughout top to bottom with two equally sized serifs adorning it.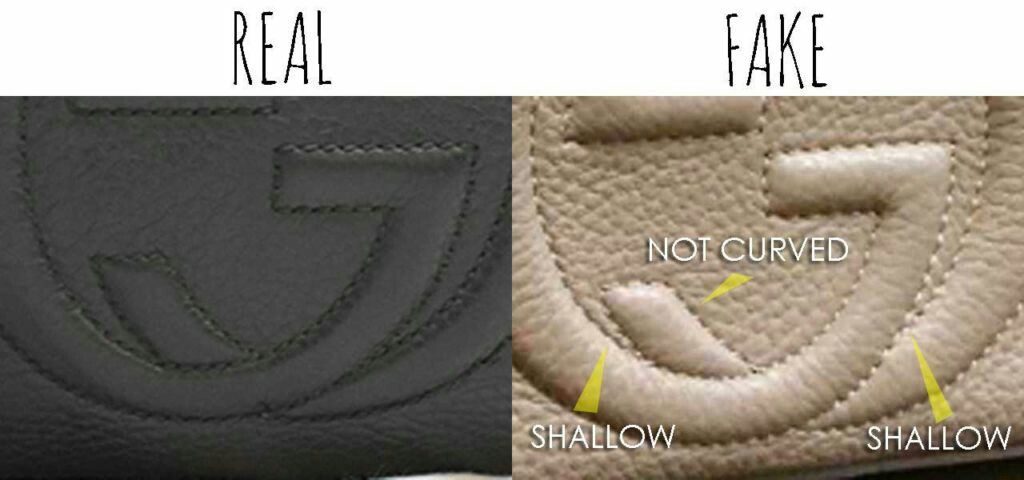 Imprinting
Some real Gucci bags have a double 'G' signature style on the exterior of the bag. The left "G" is properly while the right 'G' is placed upside down facing the left 'G'. Fake bags often copy the style but the quality is poor and the signature is vague to decipher.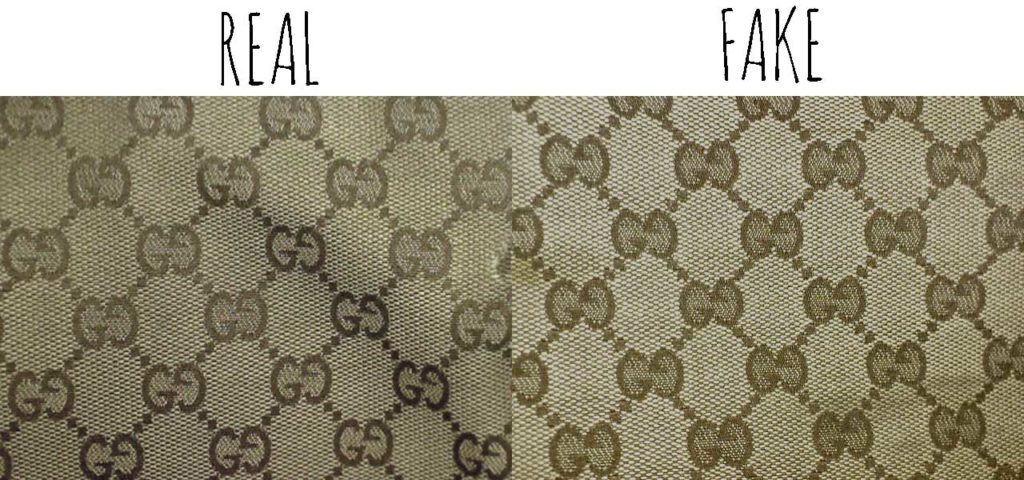 Owing a branded bag should involve some background research of the seller along with the particular model of the bag that one intends to buy. If not, then this points will help you remember how to authenticate a bag that you have been dreaming to own.