How to Make Small Eyes Look Bigger With Makeup
Small eyes are beautiful, but sometimes, you may feel the lack of brightness in them. On such occasions, you can always use makeup to pop them. Enlarging their appearance is not at all a time-consuming affair. You will only need a makeup brush, white or nude eyeliner, highlighter, mascara and a pinch of shimmer.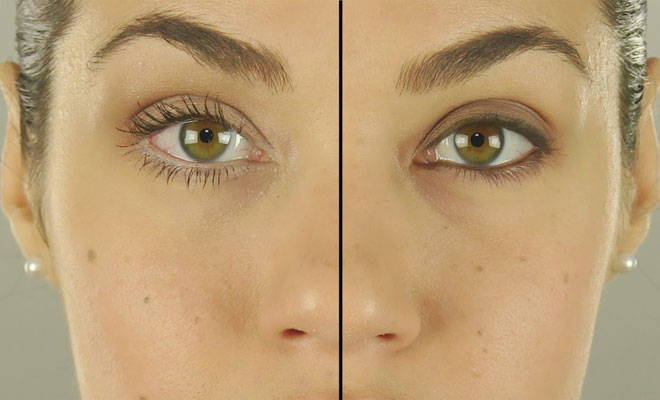 6 Beauty Tricks for a Bigger Appearance of Your Eyes
Use a brush and softly run over the brows to tame them and in case of thin eyebrows just use an eyebrow pencil and thicken the brows by filling them in. Once the brows are highlighted enough, your eyes become conspicuous.
2. Pamper Your Lashes
Curling the lashes will ensure the fact that your eyes look wide with the much-needed definition. After that, apply mascara moderately as this is a surefire way to bring the eyes to everyone's notice. You can also add false lashes.
3. Align the Eyeliner
For a bigger appearance, apply eyeliner close to the upper eyelashes and make a thin line towards the outer v of your eyes. On the lower lashline, you should only apply the liner on the outer side instead of drawing a line from the inner corner as the latter can make the eyes appear smaller. The lower waterline of your eyes should be given a touch of white or nude eye lining to make your eyes pop. It is better to use an eyeliner pencil rather than the liquid one.
The upper waterline can also be highlighted with black eyeliner.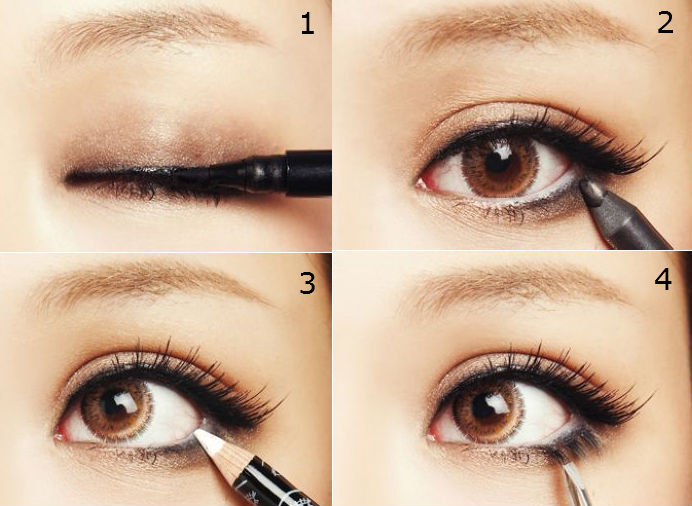 4. Color Your Crease
Highlighting your crease with some nude or neutral eyeshadow, like powder rose, taupe, or any earthy shade will emphasize the eye zone.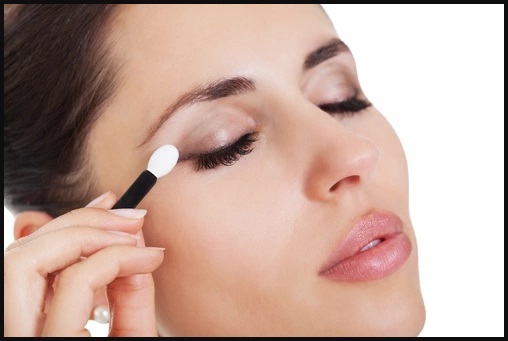 5. Use Light Eyeshadow
Soft shades are conducive to the reflection of light so use them on your favor and make your eyelids look wide. Dark colors, on the other hand, blocks the way of reflecting the light and naturally doesn't help anything for a bigger appearance.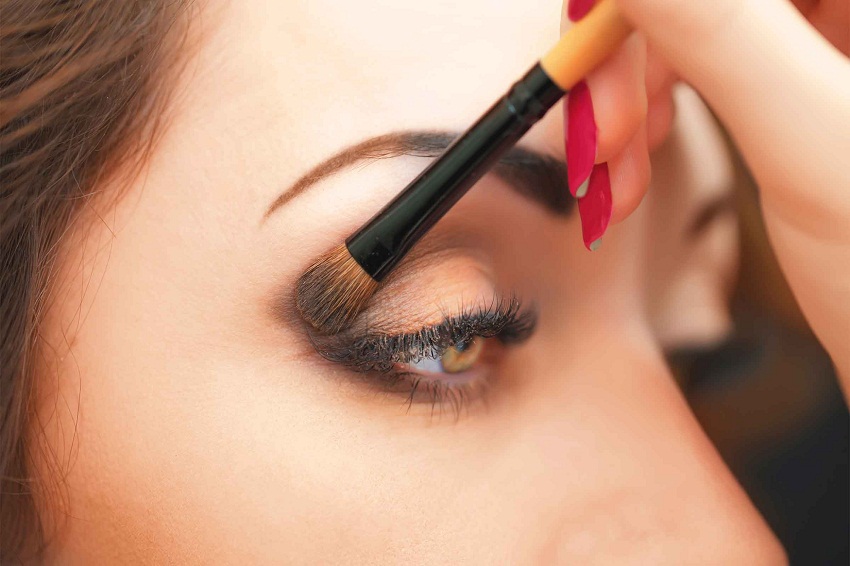 6. Add Shimmer to Your Makeup
Apply some shimmer to the corner of your eyes to give it some depth. You can either blend it or keep it the way it is as both will lend you different looks.
NOTE: If you are deprived of sleep due to work pressure or kids, then regularly taking care of dark circles or puffy eyes with cucumber or ice is crucial. If you are opting for makeup tricks in such cases, then apply an illuminating concealer under the eye that is one shade lighter than your go-to foundation, and then follow the other steps.
Take some help from the article and apply to brighten your eyes, especially if you wear glasses as it could make your eyes appear even smaller.