How to do Silver Smokey Eye Makeup
Smokey eye makeup is a new trend to highlight the eye zone for party purposes. Since silver is a soft shade, both for night and day makeup it is used. The fun fact is, during the day, silver smokey eyes look gentle and light, and at night the same shade looks iconic. The difference remains in the choice of other eyeshadows that this silver is infused with.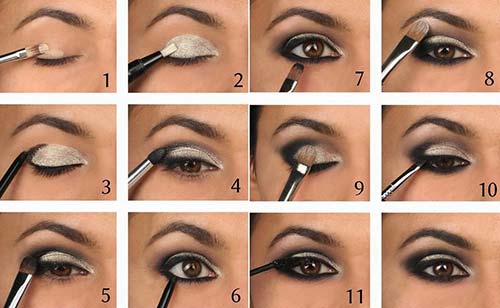 Tutorials for Smokey Eye Makeups with Silver and Other Shades
Silver and Black Smokey Eye
Start off with primer and then apply concealer on your eyelids
Evenly apply a cream based silvery eyeshadow with your brush
Take a black eyeshadow and apply on the outer corner of eyes
Blend the liner towards your middle and crease part of your eyes
Use a black eyeliner on your upper and lower lashes
Highlight your brow bone using a highlighter
Apply mascara for an intense look.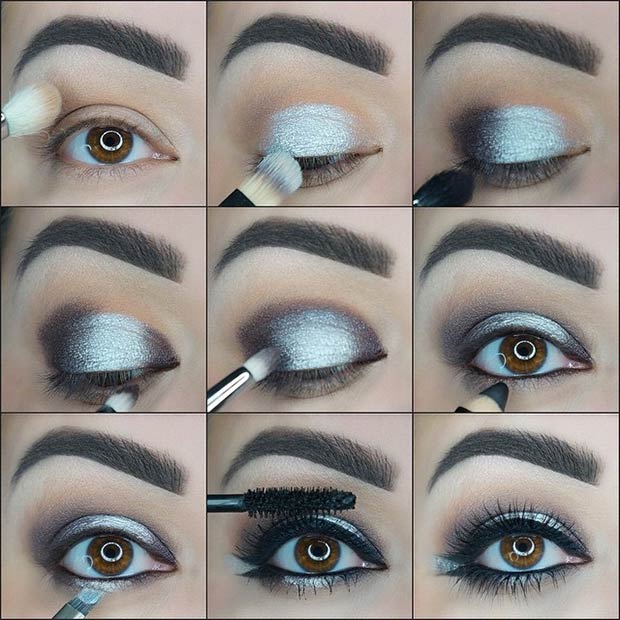 You may add silver glitter eyeshadow for attending a prom party. You may also use the black eyeshadow on your outer side and the crease, merging them afterward. Instead of black, you can always use, blue, gold, purple, pink, white or a combination of two or more of these colors for a spectacular smokey eye. This makeup is suitable for fair, very fair, medium and dark complexions. Take a look at the following image to get an idea.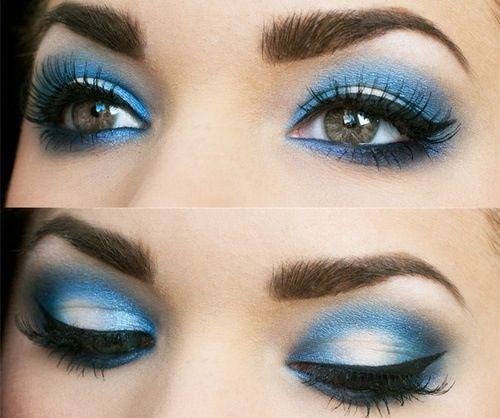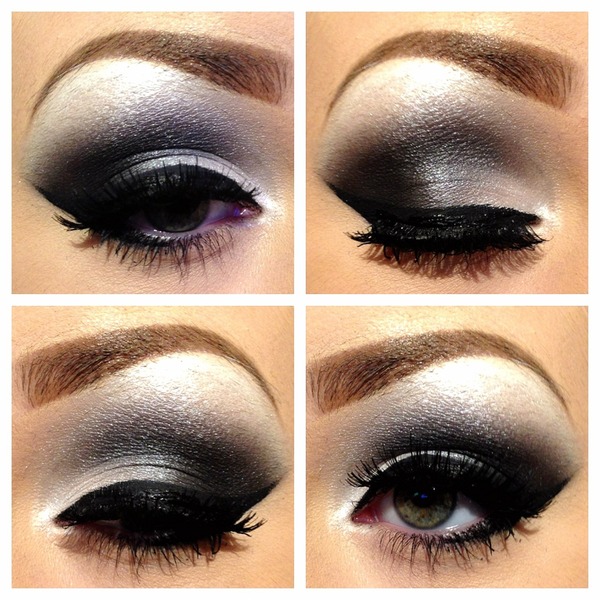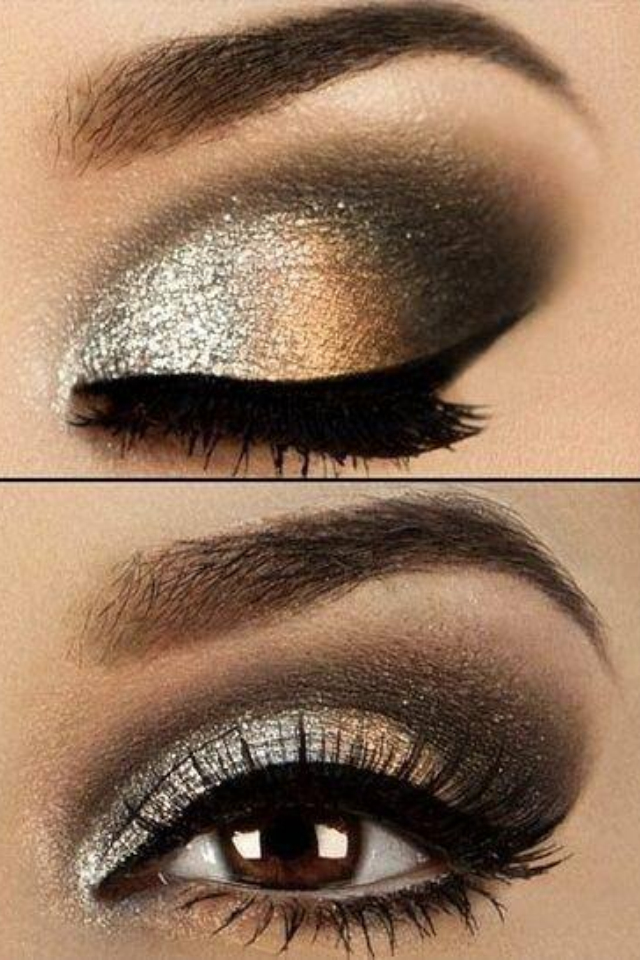 "Makeup is about balance, when the eye makes a statement, the lips should be quiet"-The world of the famous French photographer François Nars sumps up that when you are doing heavy makeup for your eyes, let the lip be decked up in neutral shades of lipstick.