How to Straighten Curly Hair without Heat: Super 7+ Ways
Straighteners might lend an instant effect, but they involve some serious damaging of your hair due to the heat emission. But don't let that ruin your desire of flaunting a straight hairstyle as you can get it with some useful tricks sans heat, saving you the trouble of using heat protectants beforehand.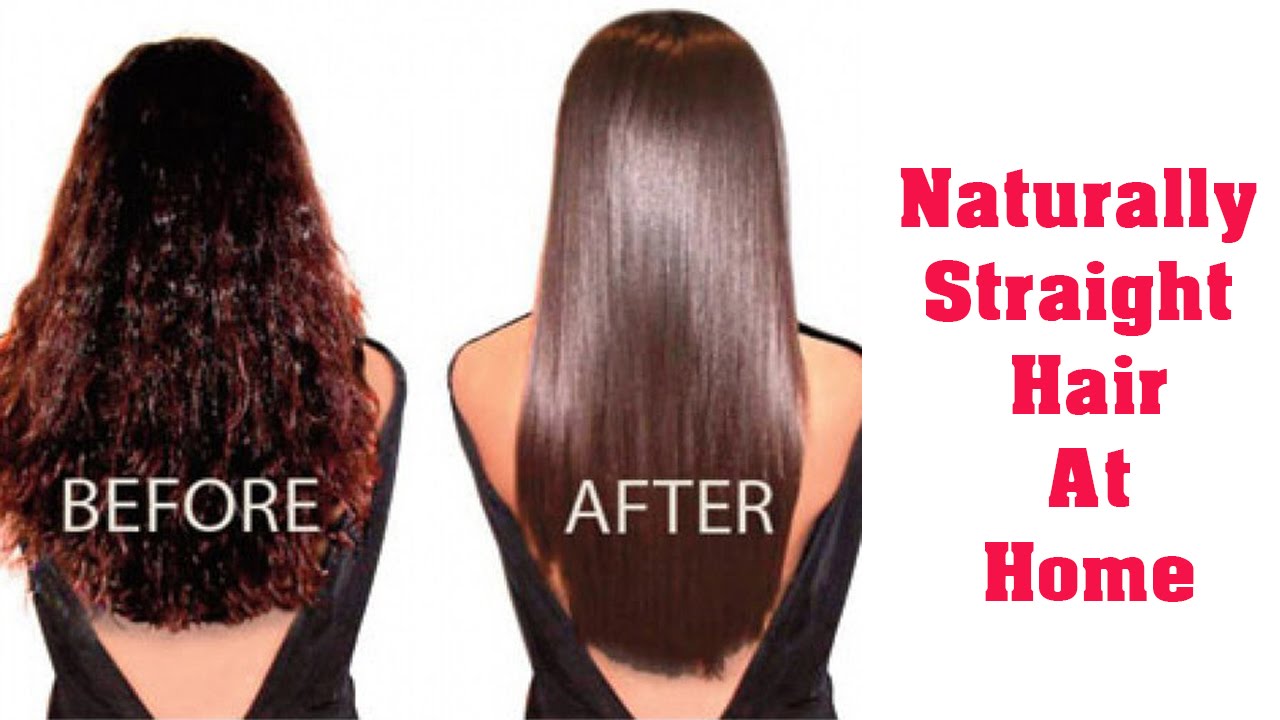 How to Straighten Your Curly Hair without Heat Damage
Using shampoos and conditioners that are exclusively for straight hair is always a safe and easy way. These products moisturize your hair extensively and lessen the curls. Since it is also important to keep your hair free from excess moisture post rinsing, gently use microfiber towels (ultra-absorbent) around your hair tips and gradually make your move upwards.
If you do not want to deal with this regular hair care regime, then follow these methods to make your hair straight.
1. Bobby Pinning
Wash and comb your hair thoroughly
Make two sections with a middle parting
Take the right section and bring it towards your left and secure the end with bobby pins and vice versa
Wrap around a silk scarf over your head and let it stay overnight
Unpin your hair next morning for natural and softer straight hair
Essential Tip: The hair must remain wet throughout the process, if some parts dry completely, spray water.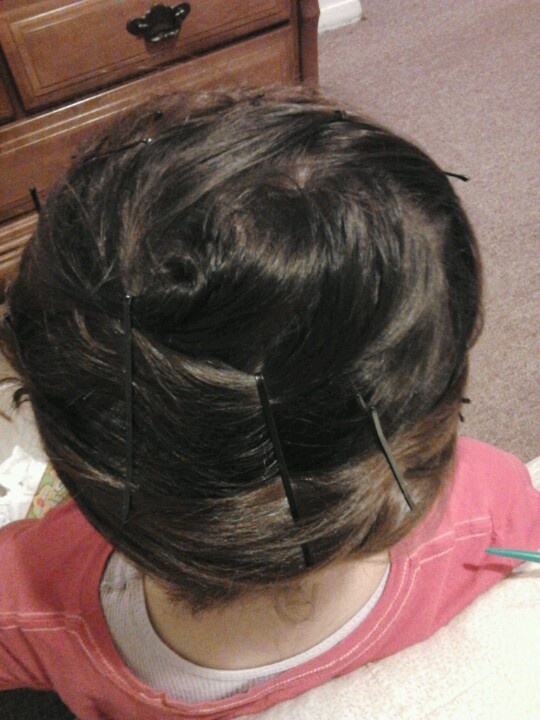 2. Hair Rolling
Dampen your hair either with a mousse or a straightening hair spray
Comb and make several sections
Roll them into jumbo plastic rollers (instead of foam or Velcro)and secure each roll with duckbill clips
Leave them overnight
Unroll and comb your hair thoroughly on the following day
If you have short wavy hair, then this trick is more likely to work faster for you.
3. Hair Tying
Comb your wet hair and subsequently create two sections
Make two loose ponytails lowly with a pair of hair ties
Use another pair of ties after a few inches from the first pair
Follow the process until each ponytail is tied till the end
Let both ponytails stay tied for several hours or overnight
Untie the hair in the next morning
For medium to long hair, this is a useful and hassle-free method that you can follow without having tools like bobby pins, rollers or chemical products. Even for natural or kinky afro hair, which is extremely thick, tight curly and frizzy, this is the one that works best.
4. Wet Combing
Make several sections of your wet hair
Take one section at a time and comb it with one hand and pull the end tightly with another hand. Continue the process until the section is completely dry.
After you are done with this combing, apply a hair mousse containing jojoba or coconut oil that keep your hair frizz-free for a long time
Such brushing reduces the moisture level in your hair without damaging it even a bit.
5. Cool Blow Drying
Turn on the cool mode of a hair dryer and start blow drying your wet hair
Keep on combing using a paddle brush simultaneously
Since this method doesn't involve hot air, it will take more time to dry your hair completely. Be patient and carry on!
6. Bunning
Dampen your hair first and towel dry
Make a  ballerina bun
Keep it like this until your hair dries completely
Open the hair and comb it gently
This one is a good way to straighten almost straight with slightly wavy hair.
7. Applying Hair Mask
Lemon Juice and Coconut Milk Mask
Mix along six tablespoons of lemon juice, one cup of coconut milk, two tablespoons of cornstarch, and two tablespoons of olive oil in a bowl
Microwave the mixture for fifteen to twenty seconds and stir afterward
Keep on following this until the mixture becomes soft and smooth
Let it cool and apply it on your hair
Wait for an hour and rinse off thoroughly
Egg and Milk Mask
Mix one whole egg yolk and two cups of either common milk or coconut milk in a large bowl
Let your hair immerse in that mixture for around ten minutes
Now make a bun and cover it with a plastic wrap for thirty minutes. The plastic wrap helps maintain the moisture while its warmth let the mask soak well
Unwrap your hair and rinse off afterward
Honey and Milk Mask
Blend one tablespoon of honey and one cup of coconut or whole milk
Apply it on your hair strands and let it stay for around one hour. You might consider applying the mixture over your sink as it tends to be drippy
Rinse your hair and follow the method once or twice in every week
Hair masks are good for dry and super curly hair as they retain the natural moisture of your hair.
These methods are good for getting natural looking healthy straight locks at home, the fun part is that you don't need to be dependent on others as these are super easy. Happy straightening!