How to Make Your Lipstick Out of Eyeshadow
Give wings to your creativity with a tinge of eyeshadow and voila! Your lipsticks are all set to use. Less time consuming and simple, the result is flattering. For smudge free lip color, apply lipstick sealer or eye primer on the lips.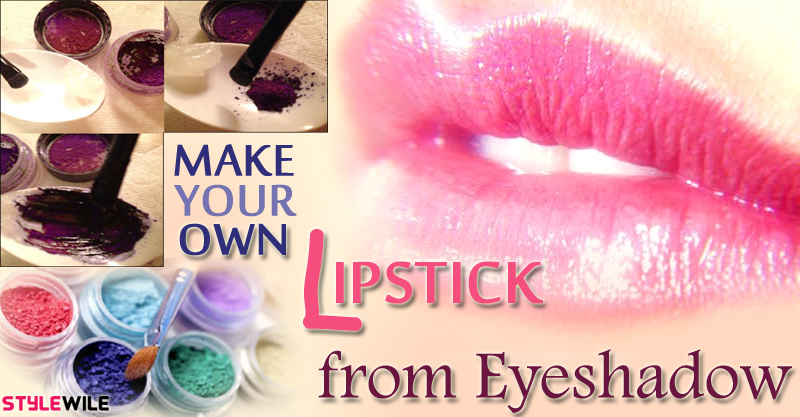 Mixing Eyeshadow with Vaseline
Blend the eyeshadow along with melted Vaseline. Keep on stirring the mixture until your desired color is produced. You may add up more eyeshadow for darker shades. For vibrant looks, add lip gloss to the mixture.
Make Your Own Lipstick with Just Lip Balm and Eyeshadow
Get your lipstick ready without Vaseline in no time simply by adding eyeshadow (pressed or loose) in lip balm. Apart from keeping your lips moisturized this acts as a binding agent for the eyeshadow powder.
Adding Butter, Oil, and Bentonite Clay for Matte Lipstick
Mix one teaspoon of Vaseline, vegetable or coconut oil (baby oil or olive oil can also be used) and shea butter together in a container along with your eyeshadow. Then add and mix one-fourth teaspoon of bentonite clay for a matte effect. Preserve it in a preferably cool place for further usage.
These tricks are extremely helpful if you need a particular offbeat shade like black or blue that probably you are never going to wear again. So stop wasting money on finding such lipsticks and get started with homemade solutions.