How to Contour and Highlight an Oval Face
Contouring is an art of creating a symmetrical facial look, with highlighting on some parts, depending on the face shape. In oval faces, the length is greater than the width, so the contouring is required to lessen the appearance of the forehead and highlighting the center of the face. While for contouring you may use a matte foundation, eyeshadow can be used as an alternative to highlighter.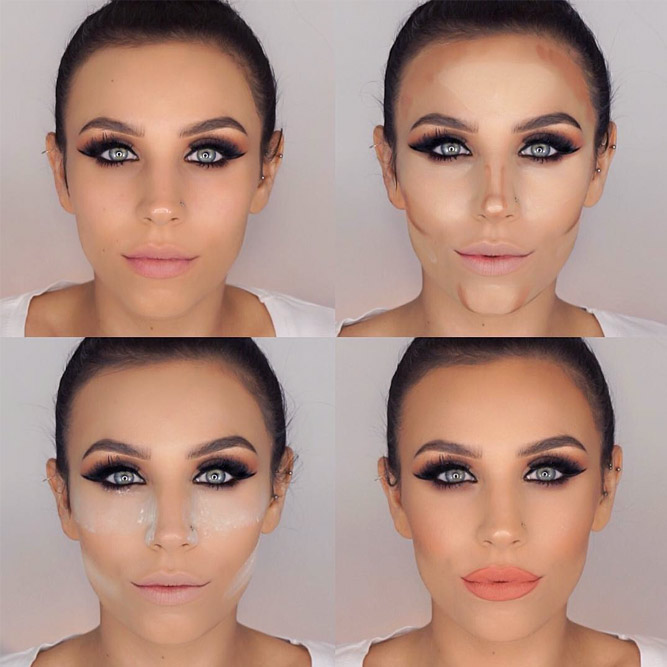 Step-by-step Makeup Tutorial
Highlight the center of your forehead in a half circle pattern.
Contour two sides (right above the brow) of the forehead and the center of your chin to make the face appear a little shorter (this is a useful trick if you have a long oval face)
Contour the area below your cheekbones to the corner of your mouth with a darker shade of foundation for a lifted or upward appearance.
Highlight around the brow bone, under eye area, below your nose, outside your nostril and corner of the mouth to make them pop.
Contour the area under your jaw and two sides of your nose.
Mix the highlighter first with a makeup sponge and then go on doing the same with contouring.
Apply a translucent powder in a pressing motion to set the makeup. Since the T-zone and the under eye are likely to be oily, concentrate on powdering those areas first.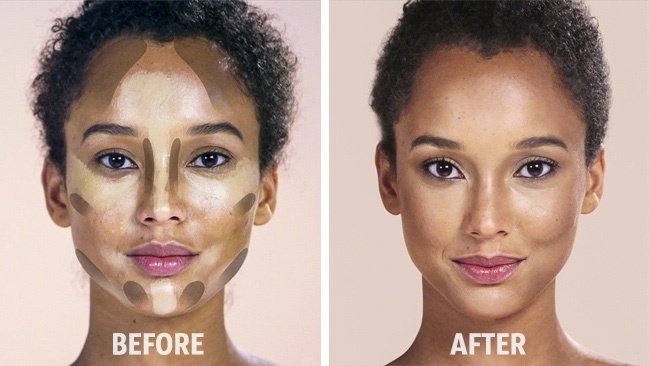 You can highlight the collarbone as well for a slimmer and dramatic effect. However, the step is not required when you are wearing turtleneck dresses.