How to Curl Your Hair without Heat – 9 Fast Ways
Naturally made curls are long lasting, but unless these methods are used  on moisturized hair it may look rough and get tangled fast. Brushing afterwards should be avoided as it can mess up the locks. To give the curls a bright look, hair gel or spray can be used subsequently.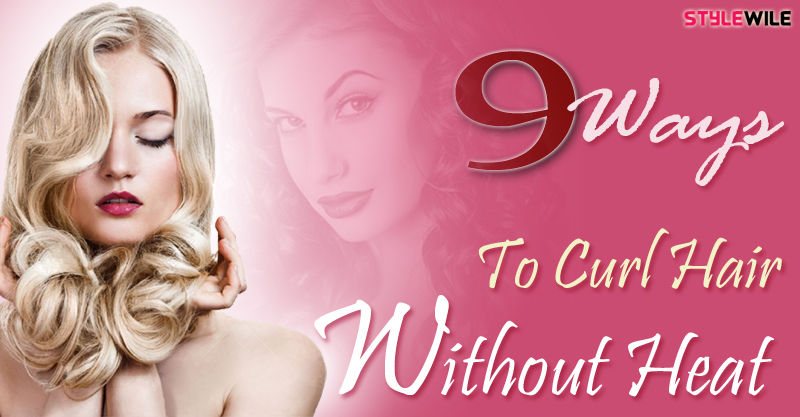 7 ways to curl your hair without heat overnight: for long and medium hair
1. Braiding
Wash your hair and towel dry
Comb and part the hair into two sections
Start braiding from a certain length where you wish to have your curls to start from
Leave it for 7-8 hours before releasing the braids
Part your hair into 5-6 sections instead of two to have more voluminous curls. For an instant result, keep the braids for a shorter period of time.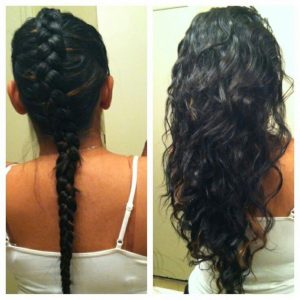 2. Rolling
Wash hair properly with shampoo and conditioner
Comb and part your hair into several sections
Roll each section with the roller and enclose properly
Leave it for 6-7 hours, unroll
Two kinds of rollers are available, foam and velcro, of different diameters providing respected curls.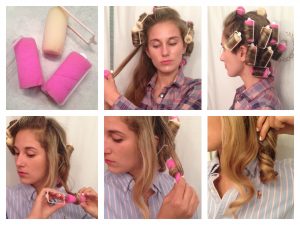 3. Pin curling
Comb your hair and part the strands into several sections
Take the strands one by one and keep on twisting vertically
Then twist it around in a circular way and secure the strands with bobby pins
Leave for 4-5 hours and unpin
Remember, the more you twist, curlier the hair. This method does not necessarily require your hair to be washed beforehand.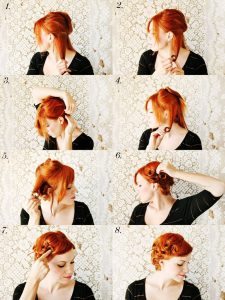 4. Using curl headband
Dampen the hair
Put on headbands
Part your hair strands into smaller sections and wrap each one inside the headband separately
Pin down the loose hairs
Let it stay overnight before releasing next morning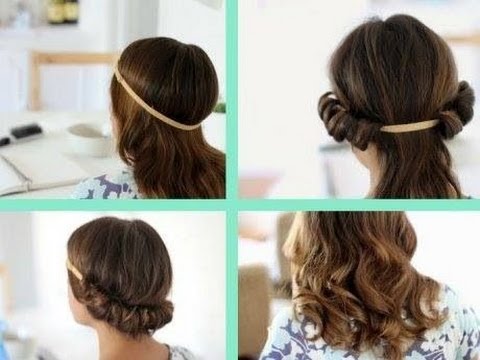 5. Using sock bun
Take a sock and cut off the toe part
Make a ponytail and tie it with a hair band
Let the ponytail go through the sock and tuck in
For more inclusion of hair keep the sock rolling
After rolling, secure the bun with a pin
Leave it for 7-8 hours and release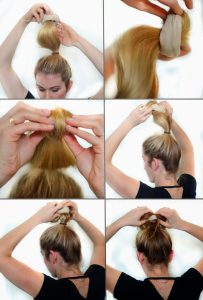 6. Wrapping
Part the hair into sections
Wrap it with bubble wraps or baby wipes
Leave for several hours and un-wrap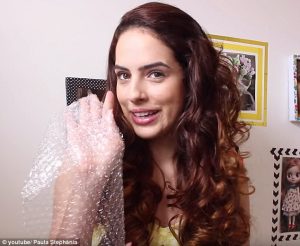 7. Using old t-shirt
Take your old t-shirt and cut it into thin strips
Part your hair into sections
Roll your hair along with the strip towards your neck
After all the sections are done, pin it down
Release the strips after some hours
2 more ways to curl short hair without heat
1. Making Bantu knots
Dampen the hair properly.
Part them into small sections, making a tight bun with each
Pin them down
Leave them overnight, releasing in the morning
This hair style is very widespread amongst Afro-American women. This knot is a style statement itself and can be your pick for a party.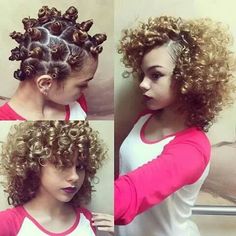 2. Using flexi rods and curl formers
Wrap your hair around the curl formers or flexi rods properly, after combing
Leave it  for several hours, un-twirl afterwards
For the best result, application of mousse beforehand is advisable.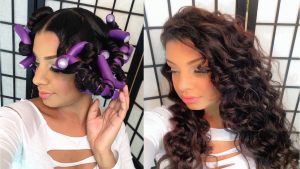 Advantages of hair curls without heat
Inexpensive and can be done at home anytime.
It also does not have any side effects such as roughness and spilt-ends.
Applicable for all kinds of hair irrespective of length and colors.
Can be used for synthetic and artificial hair such as Kanekalon and virgin Brazilian hair extension.
Subscribe Now!
Get The Newsletter: