What Shoes to Wear with Capris or Cropped Pants
Capris or cropped pants conform to the off-the-calf fashion, offering ample scope for flaunting your pedicure. So, shoes covering less of your feet ideally complement this particular outfit.
5 Types of Shoes for Cropped Pants
1. Pumps
A pair of pumps elongates your legs while the heels take care of the height. Black or dark colored pumps with pointy or block heels go well with light colors like khaki or tan.
For short women, it would be advisable to choose nude or skin colored pumps as they offer extra length, elongating your calf, and making you look taller.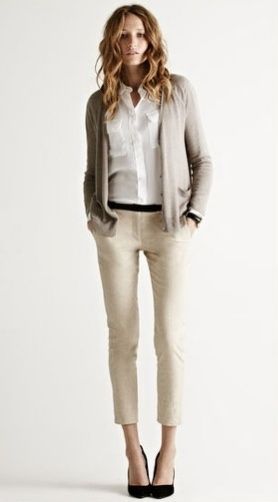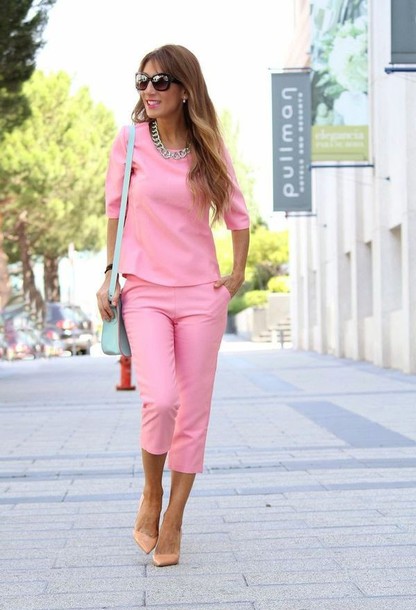 Create a perfect fall look by wearing your gray capri with a pair of matching pumps or black pumps. Either way, you are going to look cool.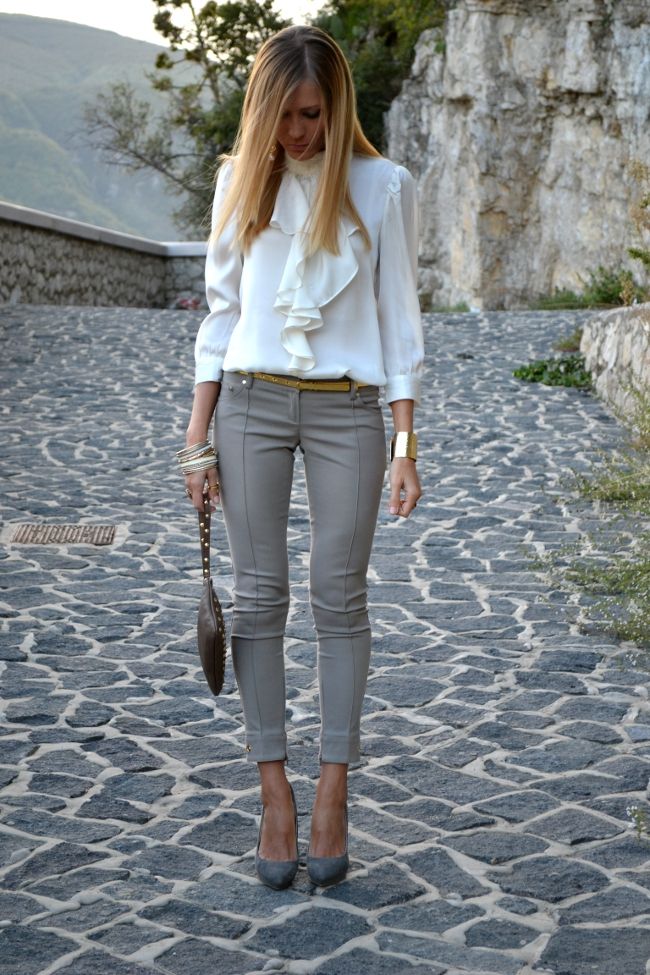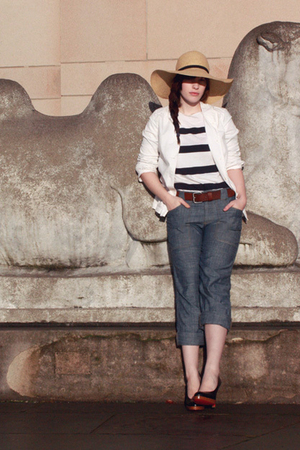 Pumps are a reliable option for wide legged capris too, as these shoes lend a unique yet edgy appearance. Check out the following images and get an idea.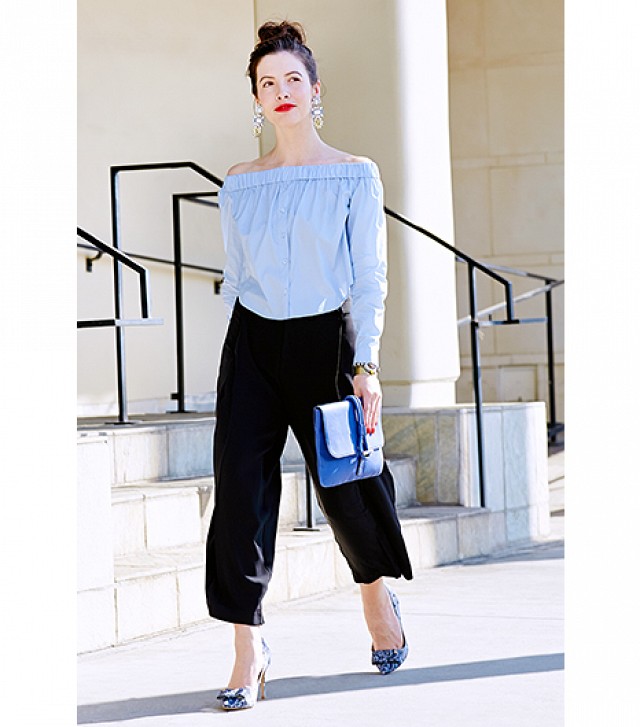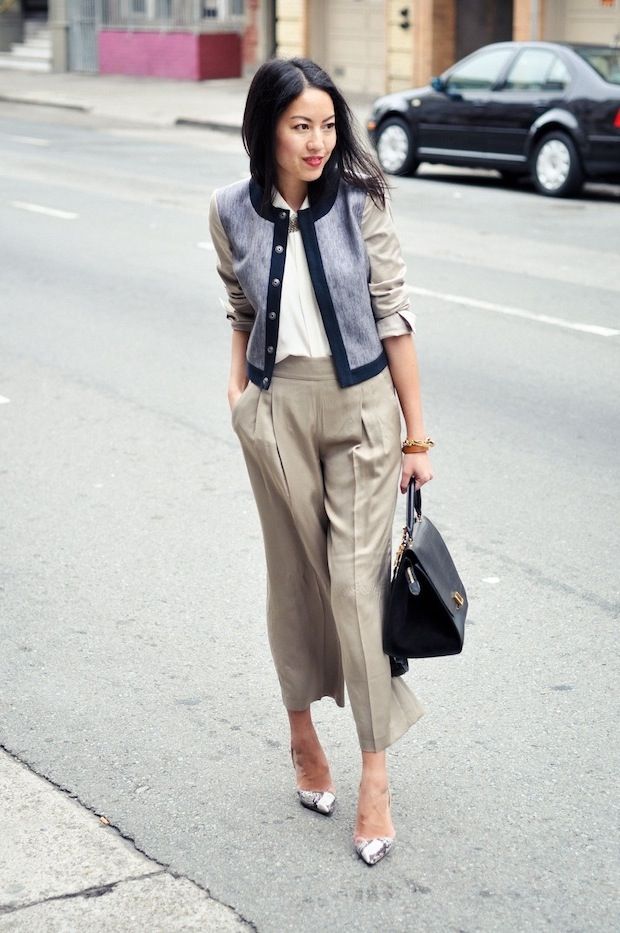 2. Ballerina Flats
Being a low cut option, these flats help your leg appear fuller and perfect.
A pair of red capri pants looks eccentrically fantastic with black flats. Similarly, a pair of black capri pants looks good with light ballerinas like pink or purple.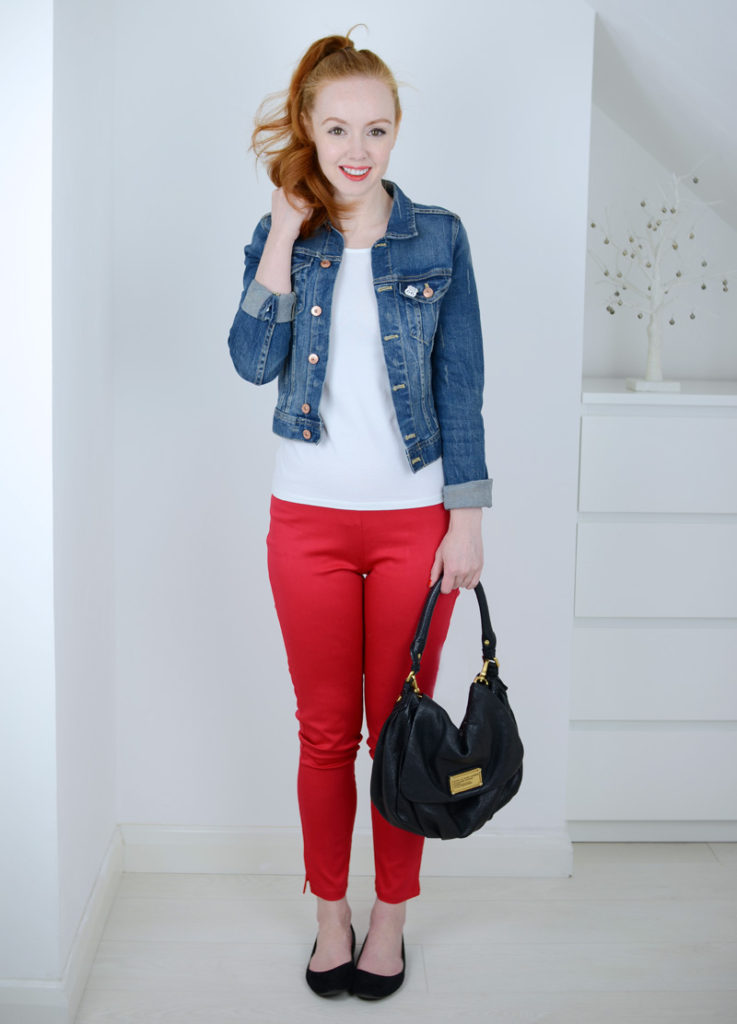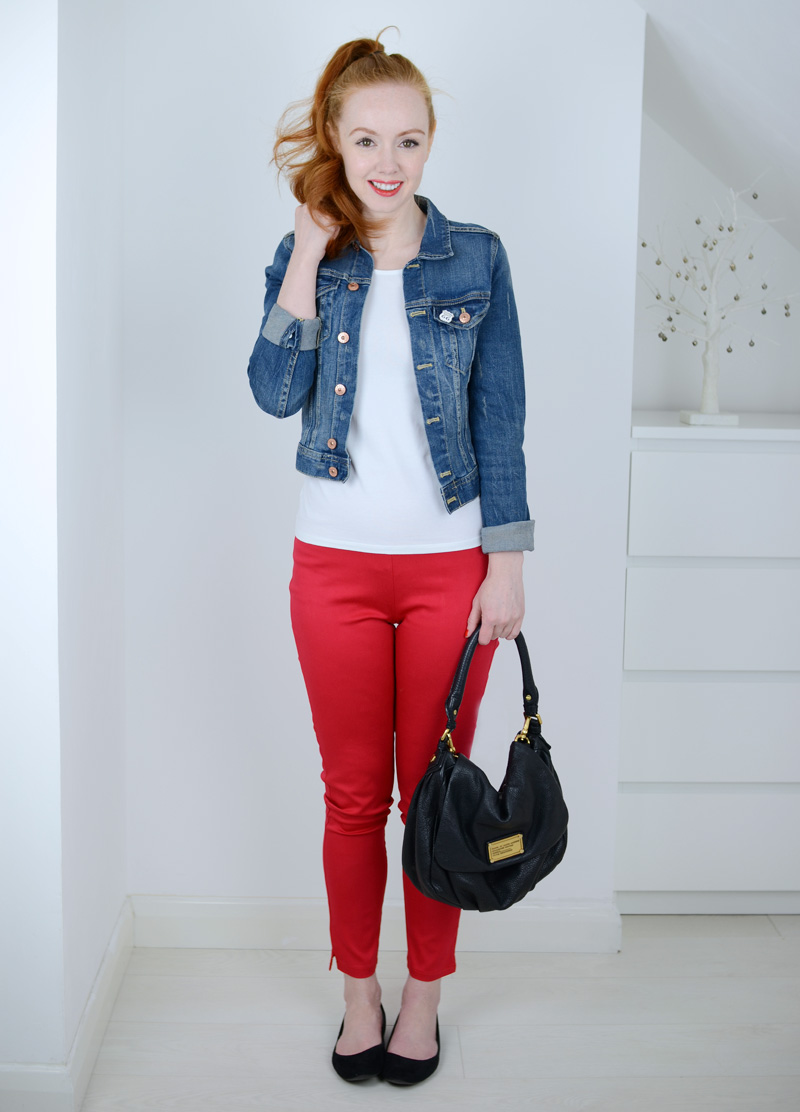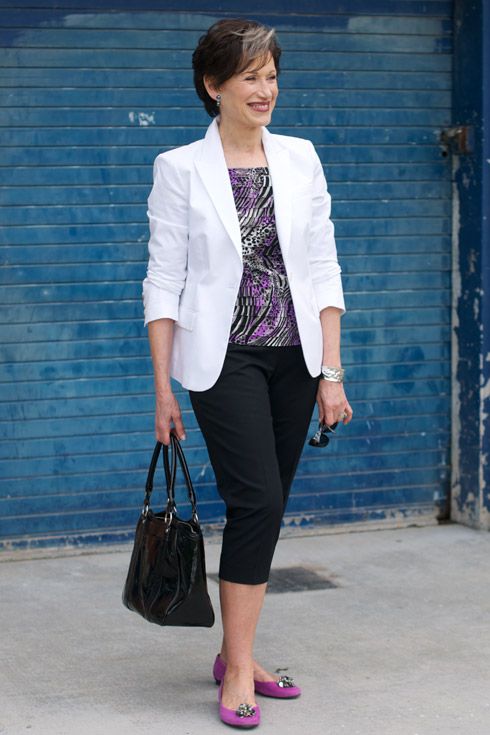 Like any other flat sandals, ballerinas go well with yoga or skinny capri pants. Try out leopard printed ones for a chic look.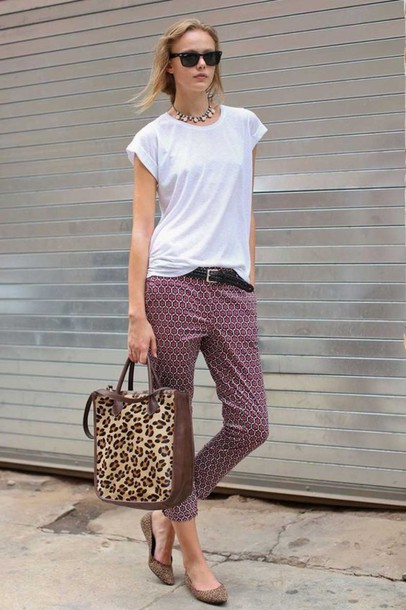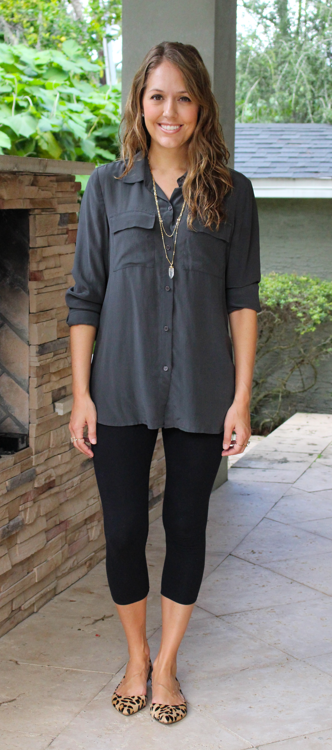 3. Flat Sandals
Flat sandals offer a classy look, especially when teamed up with denim capris. However, wide straps and chunky embellishments conceal the top of your feet, so choose sandals with simple designs.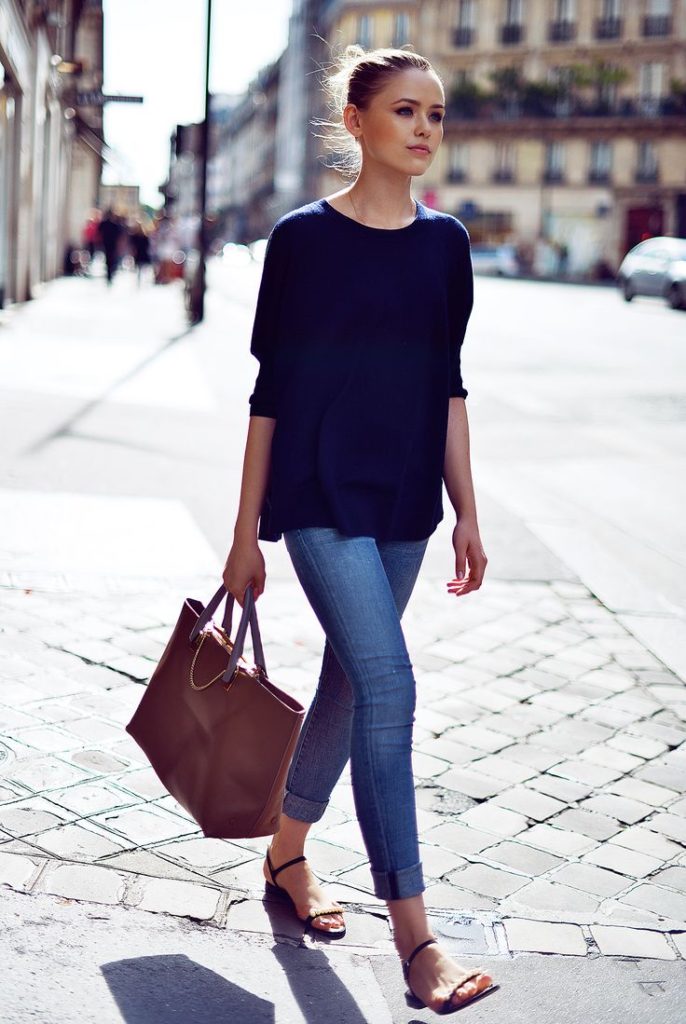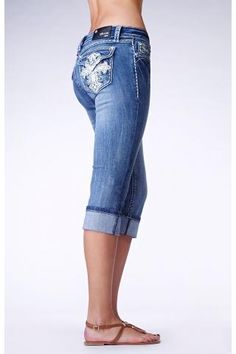 To pull off a perfect summer look, wear flip-flops with capris of a soothing color like white or pink.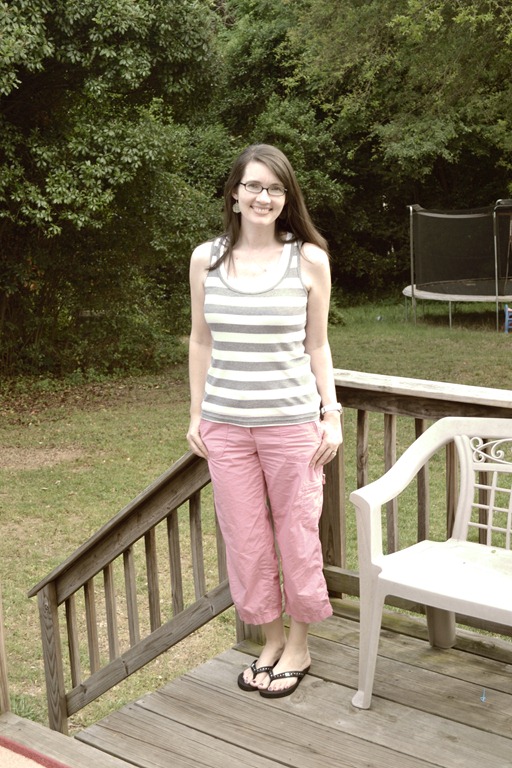 For a comfortable and casual look, try different shades of blue capris with t-strap flats or simple flip-flops.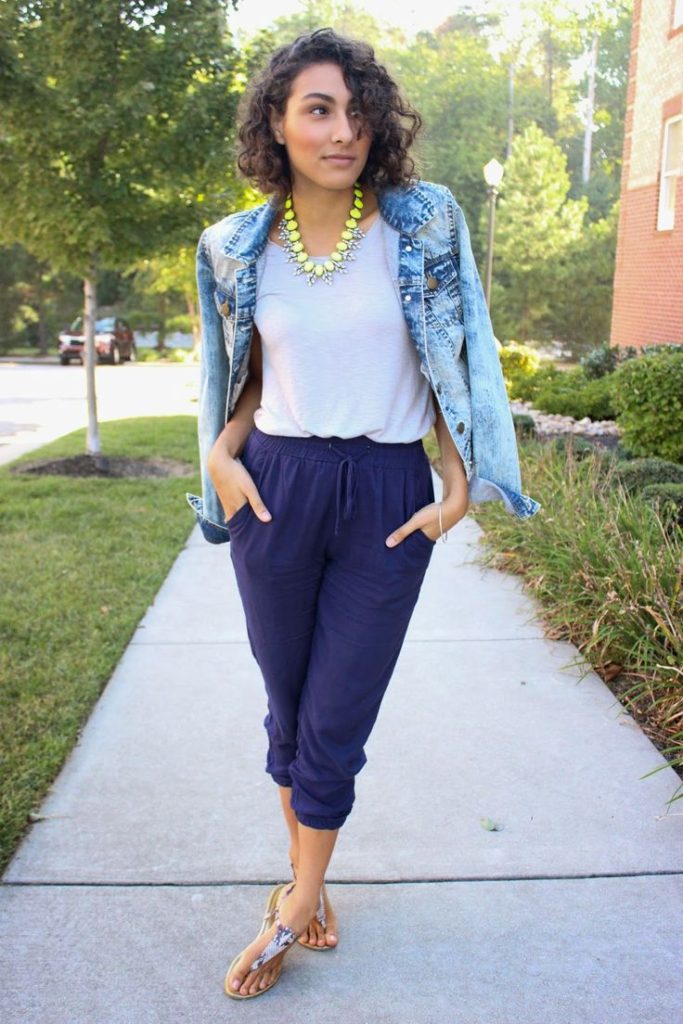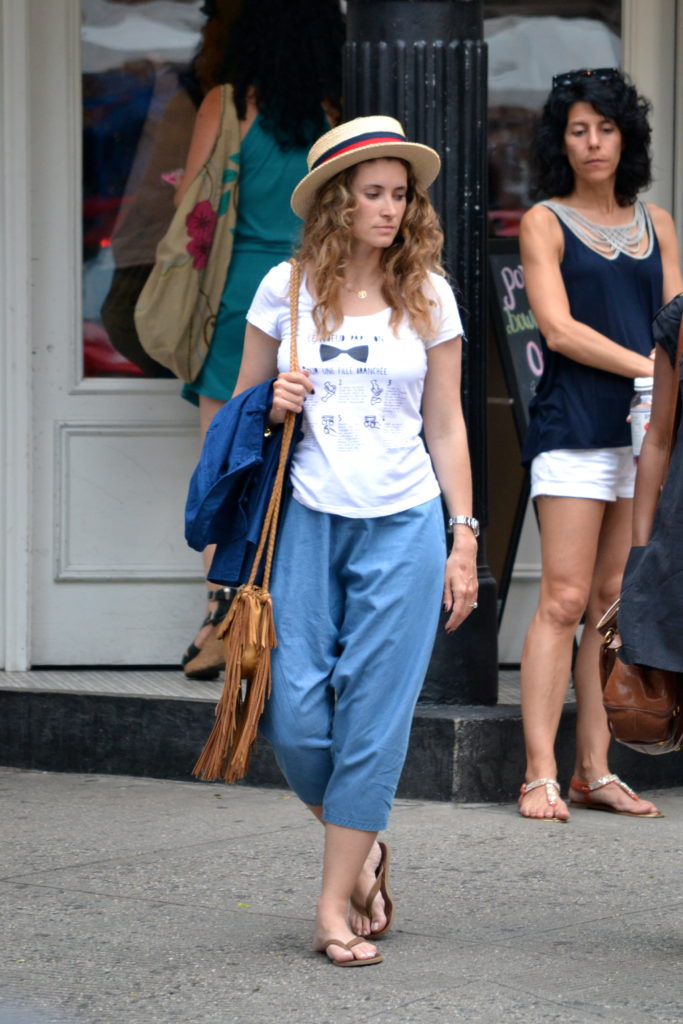 4. Stilettos
Stilettos, as always imparting a charming look, can rightly be paired with camo or any other dark, printed or plain cargo pants.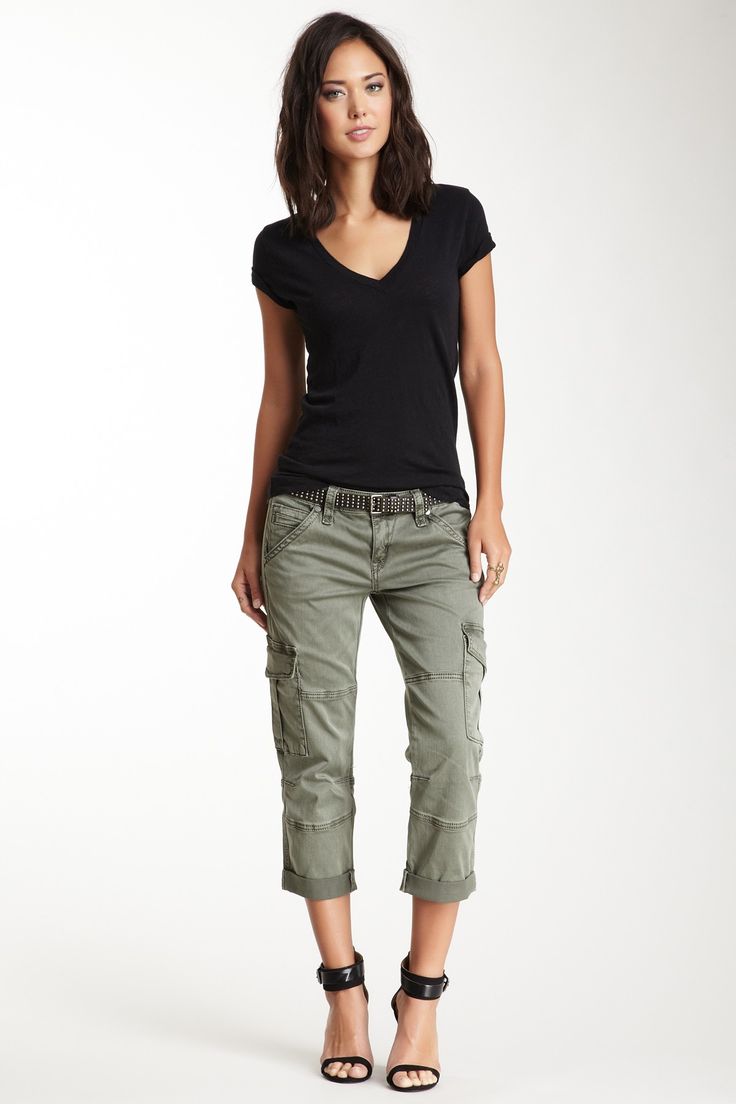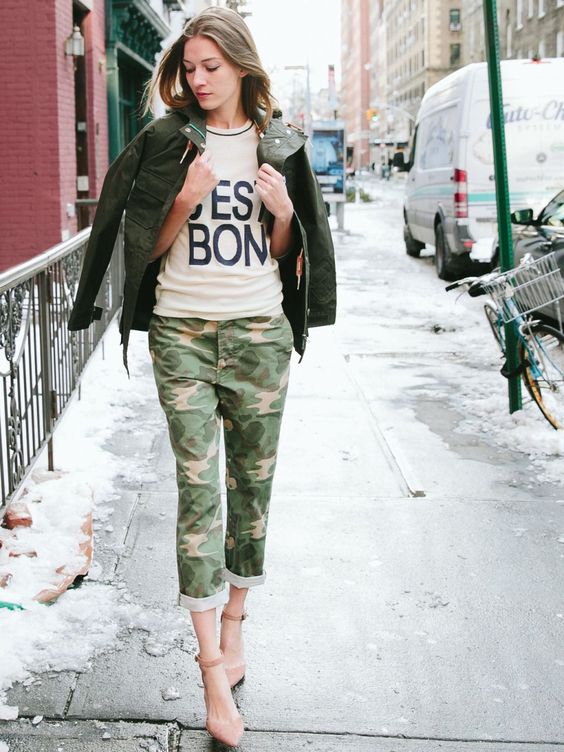 Closed-toe stilettos and denim capris make a wonderful combination. Petite women can flaunt a pair of dress capri pants and same colored stilettos to have a taller appearance.
5. Wedge Heels
Wedge platform heels and capris also create an impressive ensemble, so much so, that you can wear them to your work as well. Team up a pair of black capri with a black-beige or brown-beige wedges for a flattering appearance.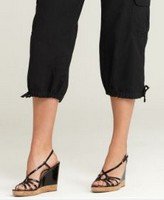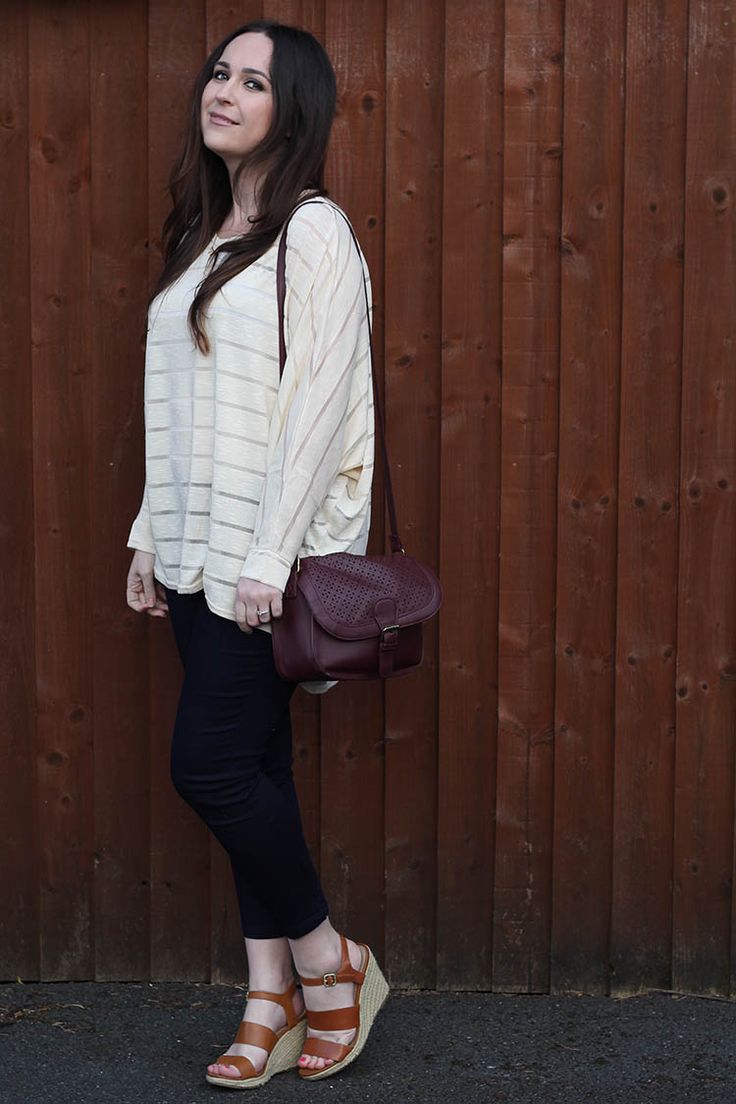 What Shoes to Avoid While Wearing Capri Pants
Bulky sneakers – These comfortable shoes do not go with capris or cropped pants as they overpower the natural look that capri pants lend. Still, if you wish to try sneakers with capris, go for the slim ones.
Clogs – A big no-no for the same reason as above.
Shoes that conceal your whole feet- Boots, Oxford shoes, and loafers create an unimpressive look, so rule them out.
Now that the tips have been given, it is a matter of time for you to try out the looks. However, accessorizing yourself with suitable pieces of jewelry, a matching bag, and maybe a hat or a scarf is as important as picking the right pair of shoes, when you are going for cropped pants.