Shoes to Wear with Skinny Jeans
Skinny jeans, being typically characterized by a tapered hem, call for stylish footwear which should be a continuation of the narrow silhouette of the pants. While these pants mostly end just above the cuffs, leaving a space ranging from 9-20 inches, a wrong selection of shoes can result in a faux pas.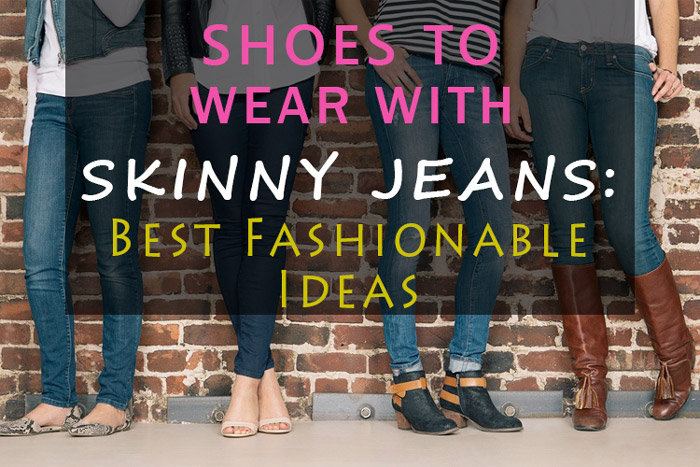 What Kind of Shoes to Wear with Skinny Jeans in Different Seasons
Although almost all shoes in your closet match well with skinny jeans, leaving you spoilt for choices, the following suggestions will give you some serious fashion goals.
Shoes for Skinny Jeans in Summer
Summer styling gives you the liberty of experimenting with straps and buckles of shoes. Open-toes, t-straps are perfect for a relaxing summer look, as they let your feet enjoy the sunshine without getting too much of tan.
Ballerina Flats- The most comfortable and popular option for all ladies, these casual shoes offer a balanced look altogether. It is best to avoid highly ornate or embellished ones, as they are likely to outshine the simplicity of such jeans.
Pumps- These staple footwear highlight the arch of the feet while the closed-toe feature takes care of the toes. In case you have smaller feet, try pumps with kitten heels. You may also wear cap-toe pumps in interesting animal prints or monochromatic shades. If there are straps, it is better not to conceal them under the jeans, rather expose them. Be it for going to school or college, flat pumps with khaki jeans are simply the best. They make a wonderful spring style as well when you step out for an evening party.