Easy Purple Smokey Eye Makeup for All Occasions
Smokey eye makeup tricks, using vivid shades of purple, lend a newness to your appearance with the vibrant hue. For a chiseled look, brides can opt for shimmery eye makeups while bridesmaids can coordinate by choosing matte ones. Any style you pick, start off with a primer on your eyelids.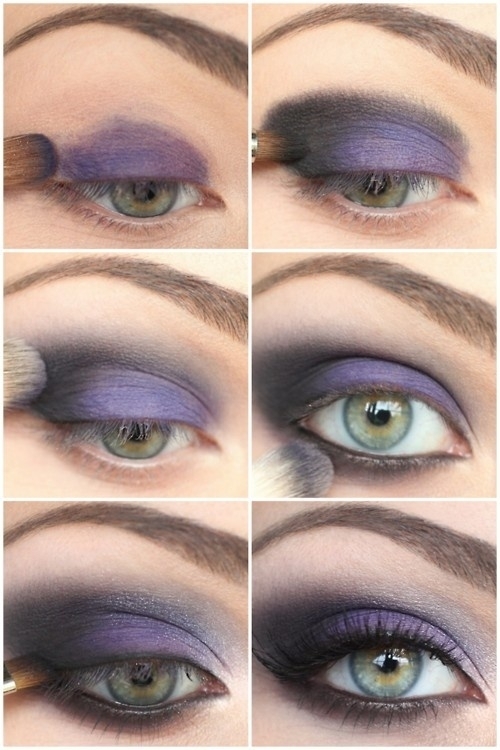 3 Purple Smokey Eye Tutorials According to Your Skin Tone and Eye Color
1. Pink and Purple Glittery Smokey Eye for Green Eyes
Choose a silver glittery shade and apply
Accentuate the outer V with a black and smoothly smudge it
Apply deep purple eyeshadow on the middle and blend with the shimmery eyeshadow
Use a pale pink eyeshadow above the crease for a natural rise of the zone
Complete the look with a winged liner and false eyelashes, highlighted with mascara
These particular shades are ideal for women with medium to dark complexion.
Best Occasion to Wear:  Wedding and cocktail parties.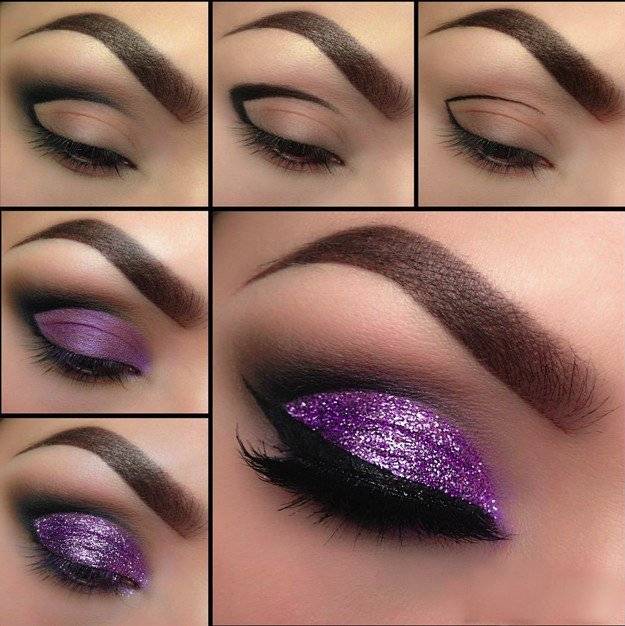 2. Purple and Sky Blue Smokey Eye for Blue Eyes
Apply a purple eyeshadow on your crease zone followed by a neon pink matte eyeshadow
Take a sky blue eye pencil and use that on your entire eyelid evenly
Gently smudge a roll-on shimmer on inner corners of your eyes
Seal the deal with blue eyeliner and mascara
You can also use green eyeshadow for a dash of color for to balance a pale or fair complexion.
Best Occasion to Wear: Brunch or any get-together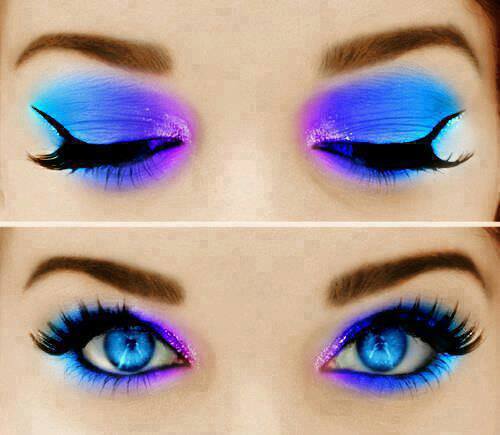 3. Matte Purple Smokey Eye Makeup for Hazel Brown Eyes
Wear pale shade of purple eyeshadow which should be evenly spread
Settle the look with light gold or bronze and brown eyeshadow on the crease and brow line( for hooded eyes)
Wear thin lined eyeliner either with black or purple eyeliner
This makeup suits all complexions.
Best Occasion to Wear: Casual outing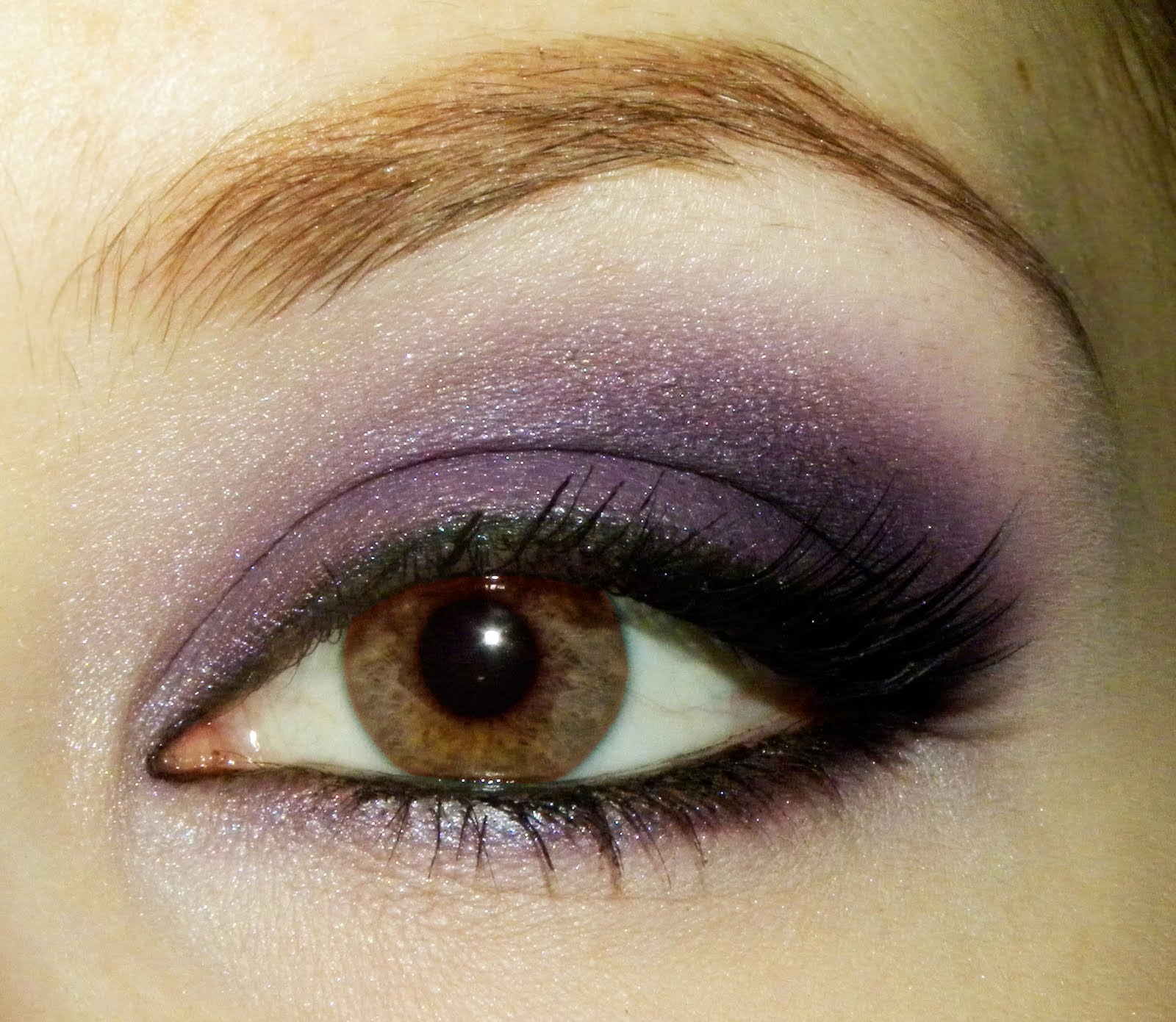 Purple eyeshadows can easily give you a dramatic look, without having to worry about the perfect shade. Regardless of your facial structure, you can easily sport the look following these.