How to Fashion Mini Skirt Outfits
Mini or short skirts are becoming a staple due to their versatile designs and innovative prints. Stretching from your waistline to thighs, the length reveals a lot of your legs, providing ample scopes to try out various shoes.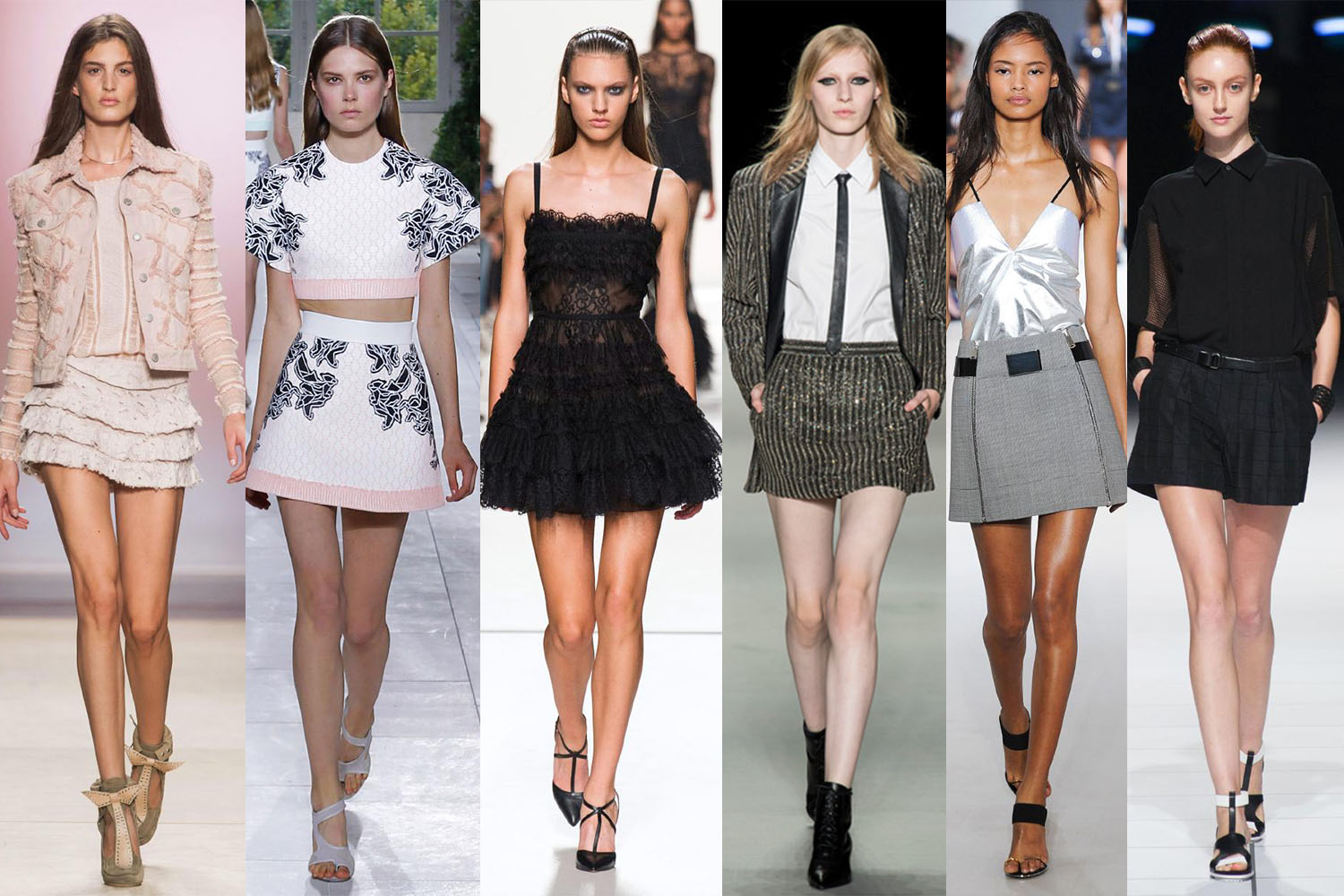 How to Wear Mini Skirts
 Denim Mini Skirt Outfits
Fitted Denim Skirts with Tops and Shirts– White t-shirts or fancy cotton tops and denim skirts are a comfortable ensemble for summer. While mid-calf gladiators are a perfect match to this combination, slipping into sneakers or Chelsea boots would be more stylish. For winter, wear tights and jackets or crop sweatshirts of any shades along with buttoned navy blue, black, and white denim mini skirts and thigh-high boots.
 Leather Mini Skirt Outfits
Leather Mini Skirts with Fitted Tops– These edgy skirts hardly need anything more gorgeous than themselves for a fashionable appearance. From tank tops to shirts, off shoulder tops to turtleneck tops, all lend an effortless affair when worn over leather skirts of any shades. Since black is the edgiest color, you may go for monochromatic outfits by wearing all black. Don't forget to wear your heels for the best look. The effect will be the same, even you wear faux leather skirts.
A full sleeved black top and a black bodycon micro mini accessorized with a chunky belt and black pumps make an ideal night out attire.
For taupe, beige, khaki or nude minis, pastel-colored tops or shirts and strappy platform stilettos are good.
Neon colored mini skirts are best paired with black or white tops, either with a halter neckline or a sleeveless top.
A -line brown suede leather skirts with fringes are a good counterpart to your black turtleneck top for going out in the evening.