How to Wear Oversized Sweaters
The fluffy look of oversized sweaters is mostly complemented with a slim silhouette of the bottom. In winters they are coupled with stockings, leggings and skinny jeans, and during spring the fashion reduces to only the sweaters for a dressy appearance. High boots and gladiator sandals are their yearlong companions.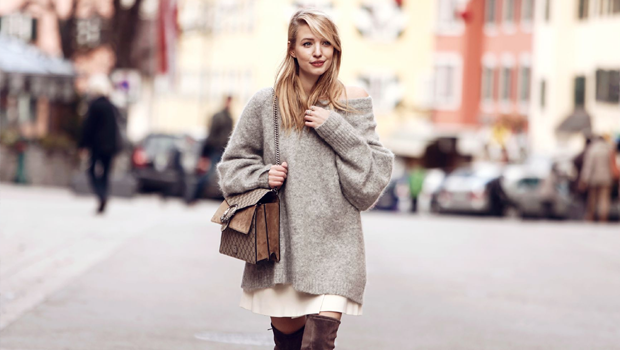 What to Wear With an Oversized Sweater: 8 Chic Ways to Style Oversized Sweater Outfits
1. Turtleneck Knit Sweaters + Leggings+ Leather Boots
Both slender and plus size women can try this safe combo, without revealing much skin. Women with an hourglass figure may use a belt to highlight their feature. However, instead of keeping the neckline just as it, wear a long statement neckpiece for a boho chic look. Don't go for printed leggings as they add volume to your bottom.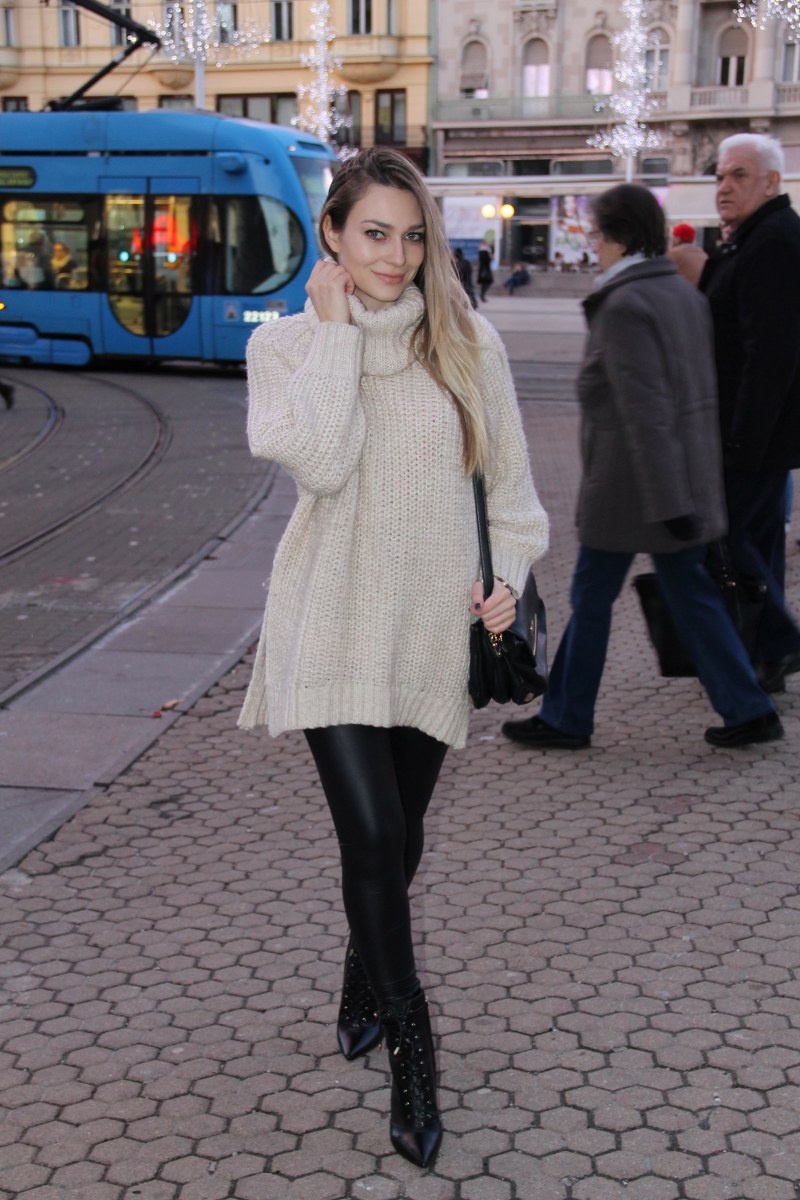 2. Cowl Neck Sweaters +Jeans+ Ankle Boots
High-low hemlines of asymmetrical sweaters camouflage heavy pelvic zones of pear-shaped and chubby women. Similarly, dark-colored skinny jeans slim down your legs, lending you an appearance of a toned body. Ankle boots with high heels enhance the ensemble with a touch of elegance.
Oversized sweaters can also make a perfect team with wide legged jeans for women with chubby mid calves.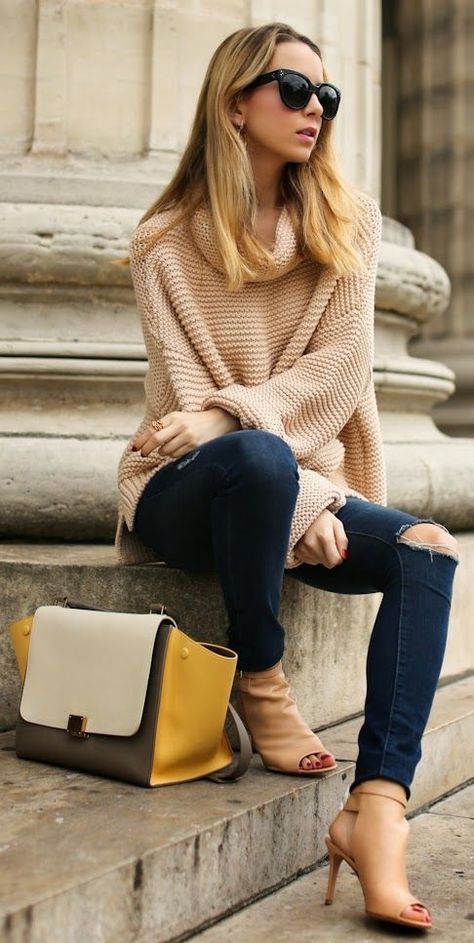 3. Sweater Vests+ Shirts+Leather Pants+Ankle-Length Gladiators
Sleeveless long sweater vests or cardigans on top of full sleeved shirts conform to an urban yet edgy fashion. This is recommended for slender women, as plus size women may look even rounder in such outfits.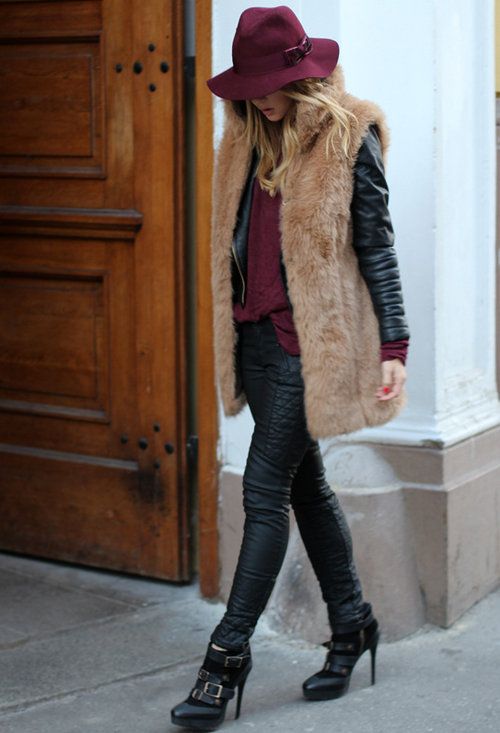 4. Long Sweaters +Oxford Boots+Stockings
Long full sleeved sweaters with a rounded neckline have a girlie appearance for not-so-cold days. Even if you have well-toned legs, then oxford shoes are perfect, if not, then choose the safest option of all, suede ankle boots.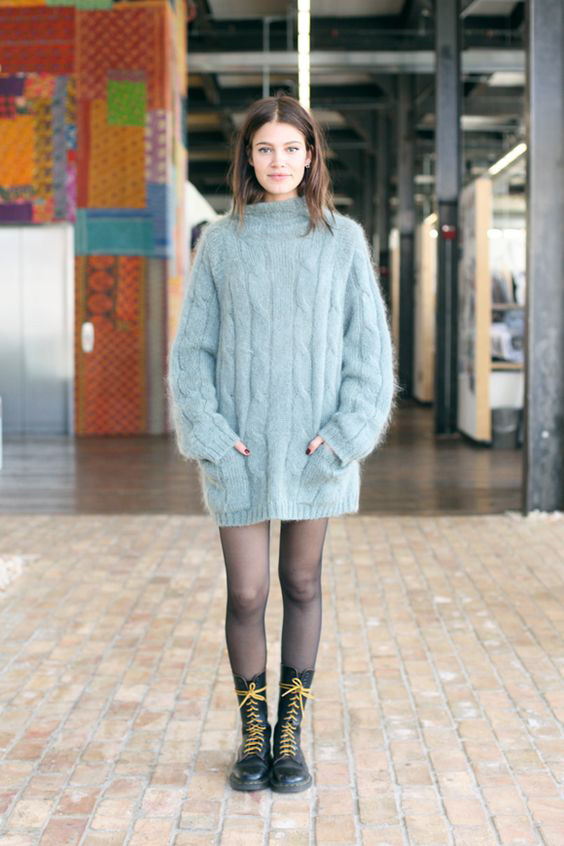 5. Sweater Dresses+Over-the-Knee Boots
Sweater dresses with two slits on two sides and high boots are a flirty attire that has an age lessening effect. You may wear chunky rings, and dangler earrings while attending a winter get-together even without looking fat.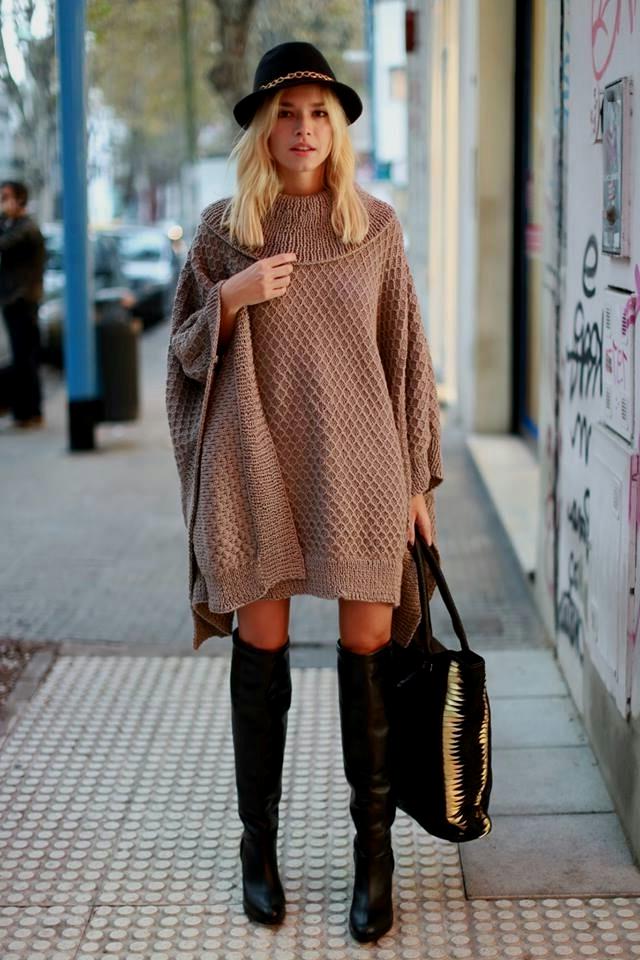 6. Boyfriend Sweaters+ Skirts+Ankle Boots
To trim down the effect of an unused boyfriend sweater, pair it up with a denim or regular mini skirt and wear a stocking if required. Keep the color of sweater and stocking same like black, and choose the skirt in royal blue.
A printed sweater on top of a monochromatic maxi skirt is a modern combination for a wintry look, without a doubt. If your skirt is made of glossy material then choose neutral colored sweaters like crème, white or beige.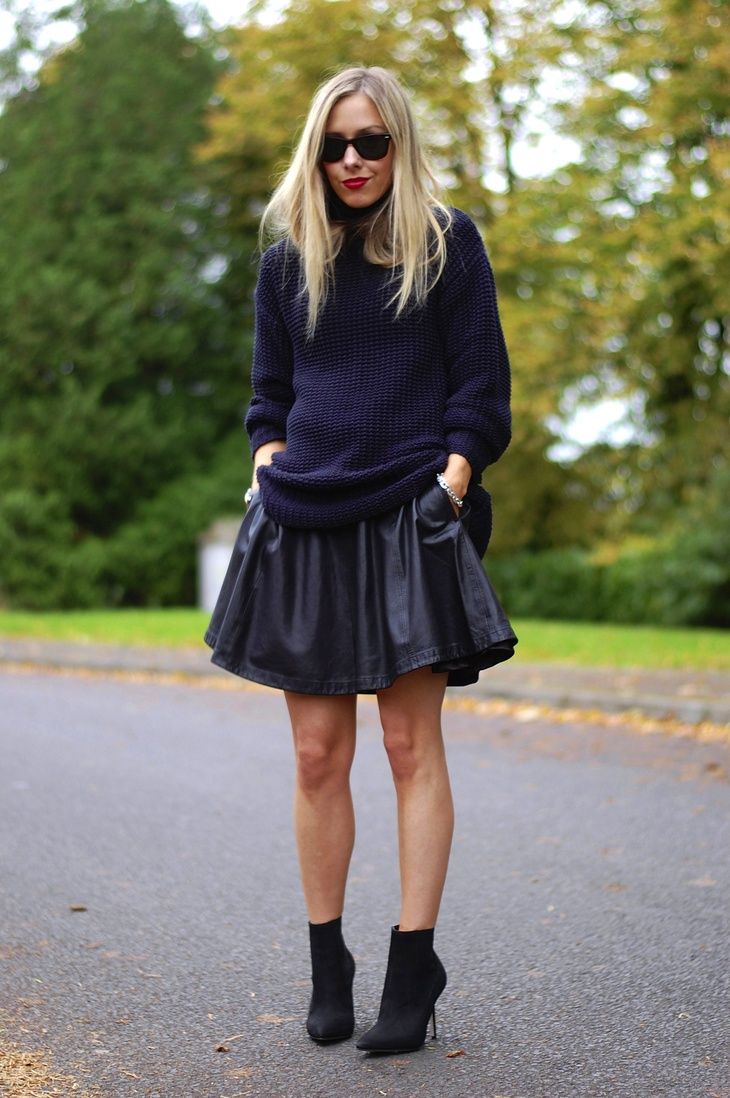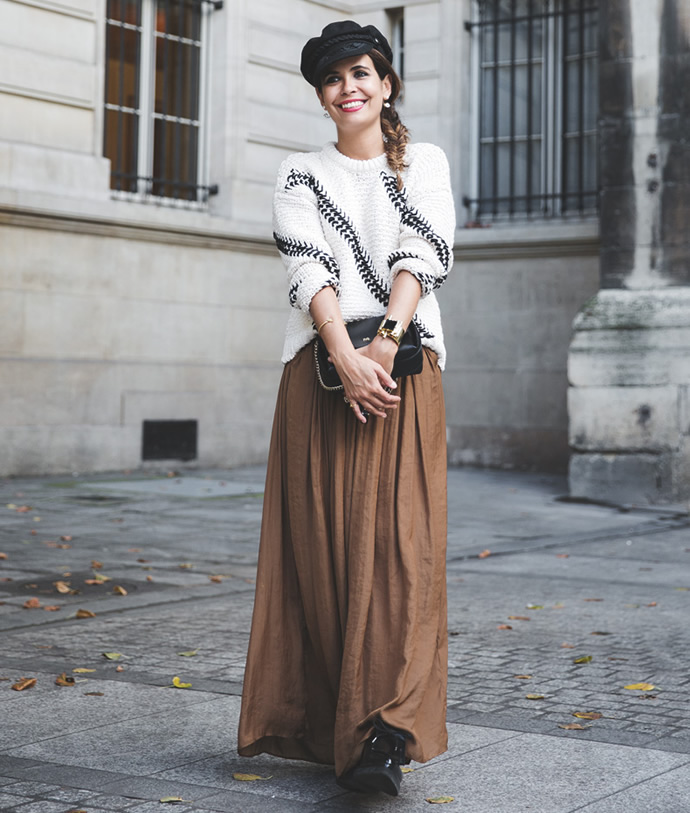 7. Cable-knit Sweaters+Sundresses+Flat Gladiators
Chunky sweaters make extra slim women look voluminous, so, wearing them with cute sundresses underneath is a nice brunch party attire. The sweater must have a round or a "V" neckline to exhibit the collar of the sundress ( if any like peter pan). However be careful of not choosing boat neck sundresses as it will ruin your attire.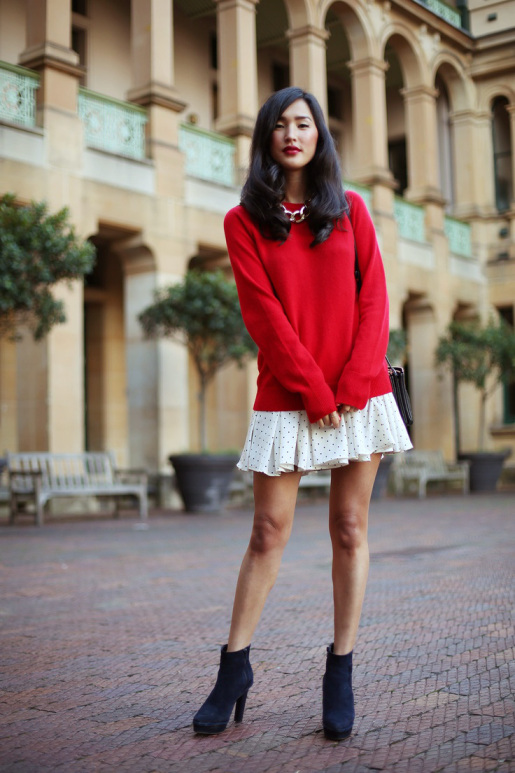 8. Cropped Cashmere Sweaters+Shirts+Blazer+Pumps
This layered outfit could be a perfect wintry office look to you, if you are working at a corporate house. You can team up a crochet beanie and an oversized leather bag for pulling it off.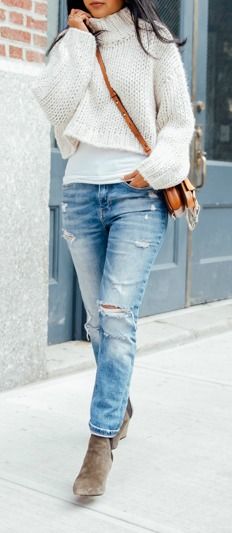 Sweater outfits are a famous choice for women regardless of their age. As winter is the time to experiment with bright colors, freely choose all shades of sweaters and match them with suitable counterparts.