How to Wear Cute Boyfriend Jeans Outfits
Boyfriend jeans are mostly cuffed at the bottom and paired with fitted tops and shirts. Sometimes cuffing is not even necessary, but that depends on what kind of look you wish to pull off. In contrast to skinny jeans, boyfriends jeans are airy, leaving you with an appearance of a loose-fitted bottom.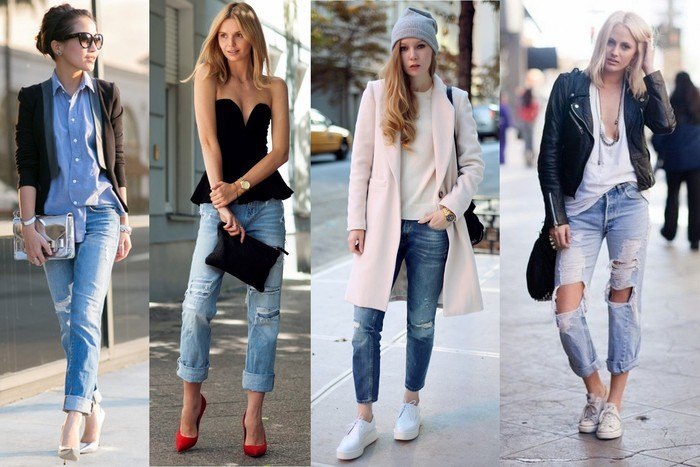 What to Wear with Boyfriend Jeans
Shirts: Full sleeved white or light blue shirts along with ripped and distressed boyfriend jeans are an essential summer combination. Adding a blazer or a leather jacket might be a stylish wintry or a fall variation. Either tuck in the shirts or make a cute knot with the corners of the shirts. Women with a pear-shaped figure may try the outfit as it adds volume to their petite bodice balancing it with the jeans.
Shoes: Stilettos, pumps, and sneakers.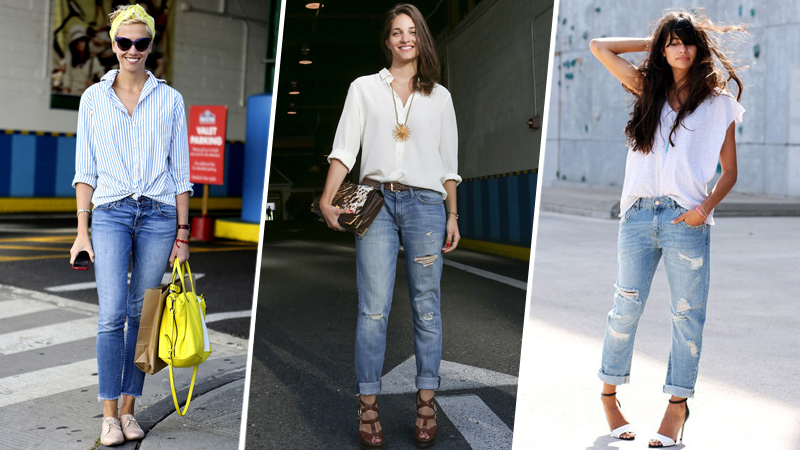 Graphic T-shirts: Cropped statement t-shirts and acid washed high waisted boyfriend jeans together make a cute spring outfit for slim women. If you have worked on your midriff then this is the best attire to show it off. If it becomes chilly, then a fancy leather jacket will do.
Shoes: Converse, ankle-boots, and open-toe strappy heels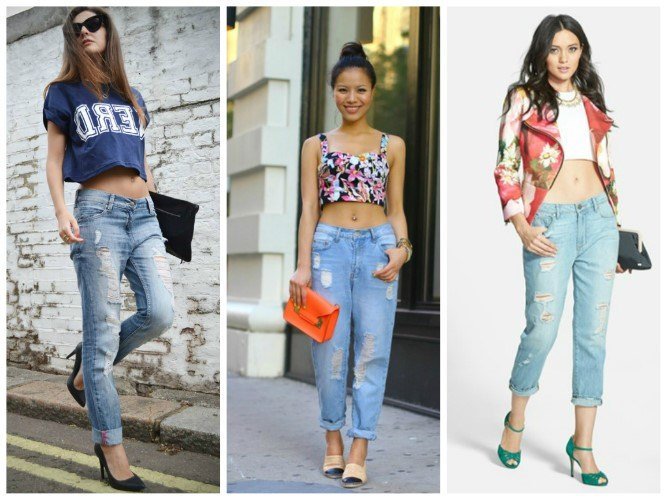 Sweaters and Sweatshirts: With baggy boyfriend jeans, be it black, dark or light blue, both the sweaters and sweatshirts lend you a feminine touch. This is quite a trick for plus size women as they look slimmer in such outfits. Aged women may complement the structured sweaters with cropped or tailor-made jackets and long blazers.
Shoes: Any closed-toe shoes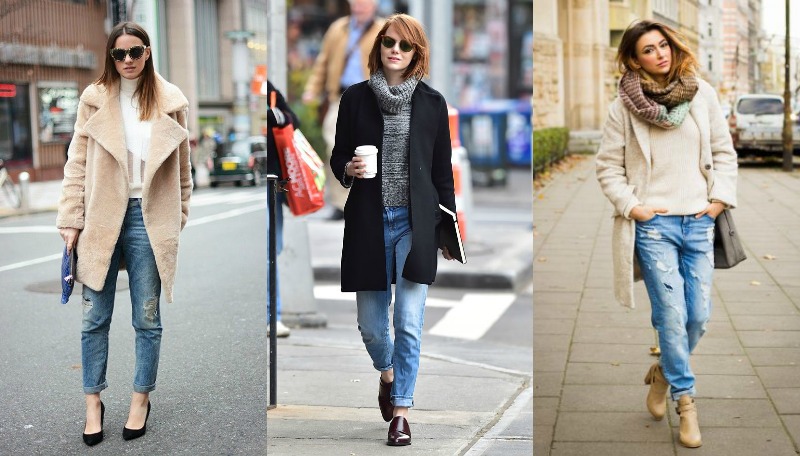 Dressy Tops: Peplum tops and one shoulder sequin tops are fancy options for cropped boyfriend jeans. You may go with floral prints or detailed sequin works for an intense appearance. Even lacy tops with plunging necklines will be a good counterpart to rugged boyfriend jeans.
Shoes: Converse and stilettos