How to Make Temporary Tattoos Last Longer: Do's and Don'ts
Temporary tattoos are the latest fashion sensation as they don't require any long-term commitment. They usually last for a week or two, but what if you sport an upscale design and wish it to stay for longer? Here are some quick hacks for you to follow in such a time.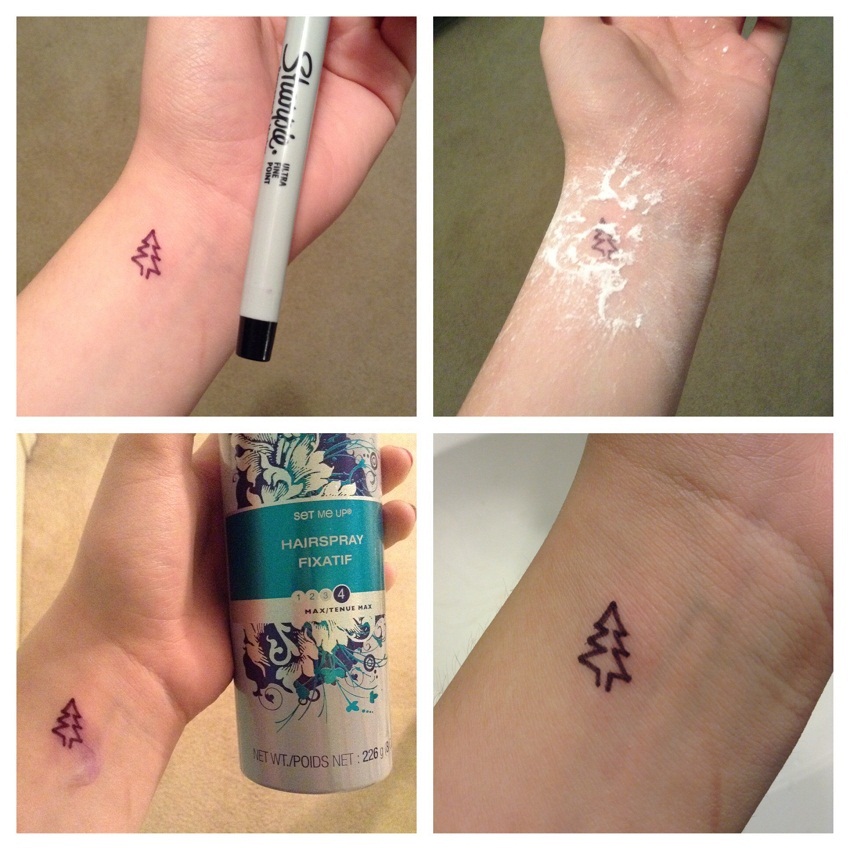 How Do You Make a Temporary Tattoo Last Longer
Do's
Get the tattoo on less exposed areas, which gets minimum friction from clothes or seldom comes in contact with water.
Use warm water, a scrubber, and an absorbent towel to clean and pat dry the area where you intend to have the tattoo. The dirt and oil of the skin make it difficult for the tattoos to stick through, so cleaning the area right before getting the tattoo is a must.
Shave the place beforehand to get rid of unwanted hair (if any).
Let the tattoo dry after applying, and then softly press a towel on it to make sure to get rid of any extra ink.
Put baby powder on the tattoo as it will absorb the excess oil from the skin, extending its longevity. You can also go for any talc if you don't have baby powder at hand.
Spray liquid band-aid on your tattoo as this also helps it to stay on longer.
Apply hairspray (from a distance of 12-16 inches) to make a homemade sharpie tattoo last for over a month. Make sure to apply baby powder before hairspray.
Don'ts
Rub and scrub the tattoo, especially right after it's been applied, and after taking a bath.
Use hot water one the area as it can be detrimental for temporary tattoos.
Apply oil, rubbing alcohol, sunscreen, hand sanitizer and cosmetic lotions on or around the site.
Have tattoos on your sweat spots like the back of the knees or underarms as these areas generate more heat than other parts of your body.
Even with all these tips, temporary tattoos rarely last for over a month, so be ready to touch up your tattoo every few weeks. And in the meantime, take care of it to keep it as long as possible.