How to Cuff Your Jeans: Fashioning the Old Pair in New Ways
Rolling up you regular denim trousers off your calf is the quickest way to make them look more stylish. You can do it in multiple ways without rushing to the tailor. So, check out some cool ways to fold your jeans and stun the fashion police like a pro.
9 Ways to Roll Your Jeans and How to Wear Them
Correctly cuffing the jeans allows you to show off your pretty ankles while giving an impression of a good height. So, you must be careful in choosing the style of folds and the footwear to go with it.
1. Single Roll – For Straight Cut Jeans
Gently fold about 1 inch from the end and conceal the hemline by tucking it. However, for your favorite mom jeans, you may just roll up the tips revealing the hemlines.
Showing the hemline lends a casual look while swiftly hiding it imparts a neat look.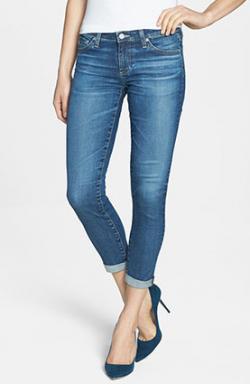 2. Long Roll – For Slimmer Boot Cut and Raw Jeans with a Selvage End
Almost the same as the above one, the only difference being that you fold about 2 inches from the end of the jeans. This style makes you appear less tall so women should choose this style wisely. To subdue the effect, go for boots or high platform shoes.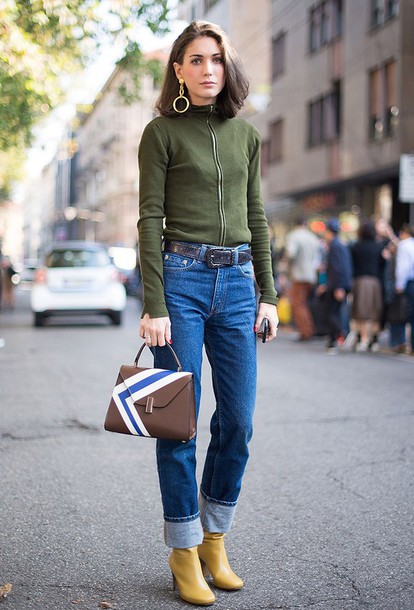 3. Half Cuff – For Boyfriend Jeans
Make a four-inch cuff and then bunch it a little to add some volume. Fold the hemline downwards, and your half cuff is ready.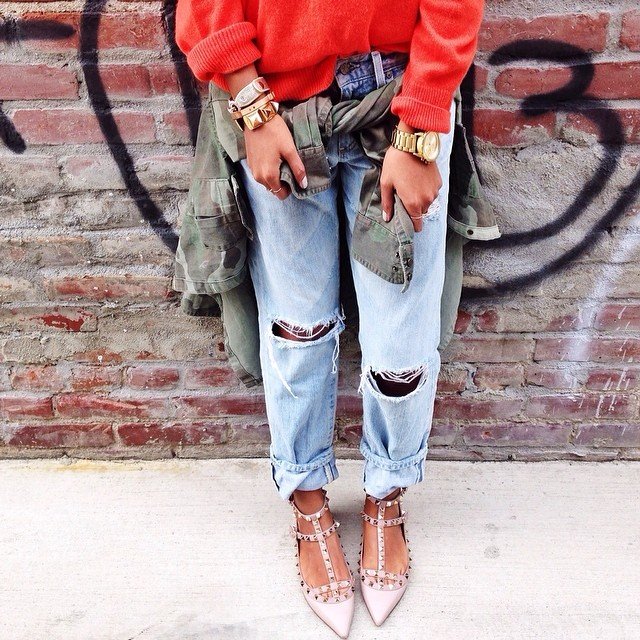 4. Wide Cuff – For Jeans that are Too Long
Just fold up the hemlines about 5-6 inches, and you are done with your jeans. You may also iron the cuffs for a long lasting effect. Team up with a pair of high heels.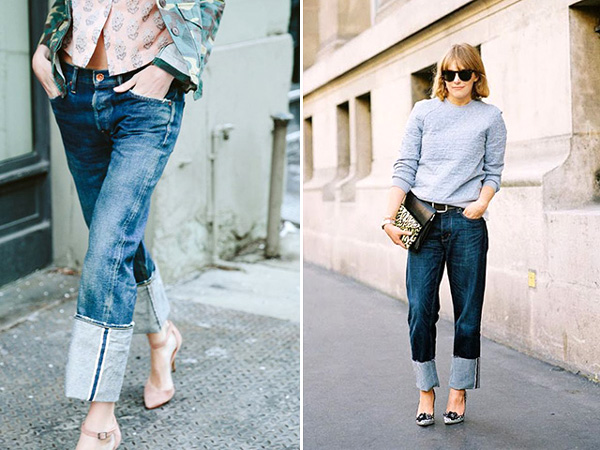 5. Skinny Roll – For Skinny Jeans
Tightly fold around one inch from the bottom followed by another half inch fold. Tighter the better, this ankle length cuff is perfect for wearing with ankle Chelsea boots or combat boots. With this, you may also turn your jeans into joggers and go for your morning workout.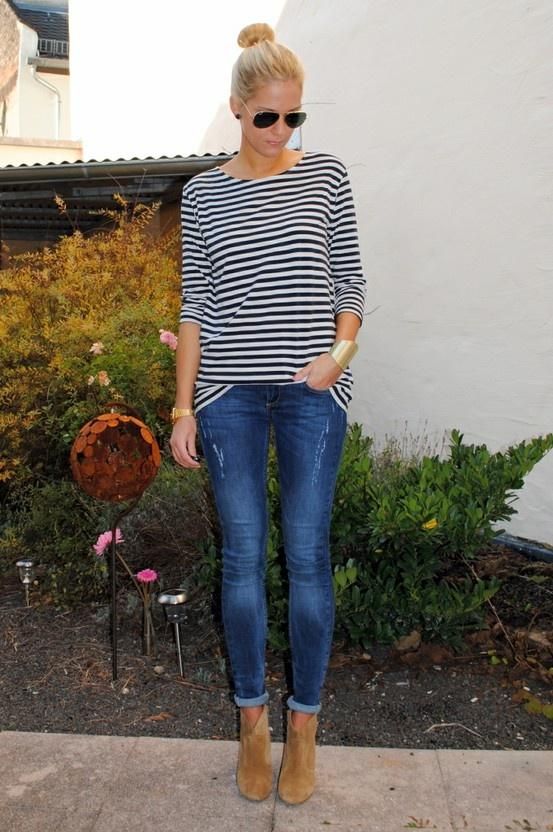 6. Thick Cuff – For All Types of Denim Trousers
Thicken the cuff by folding up the bottom twice, respectively for about one inch and two inches. You can also turn your jeans into capris with this method. Wear with flats or gladiator sandals to pull off the look.

7. Messy Cuff – Another Fold for All
Just twist and roll the denim up to your preferred length. The cuffs need not be perfectly aligned, making it a good choice for baggy jeans. You can also accentuate the carefree look by pairing the style with either a high top or a loose-fitted t-shirt and sneakers.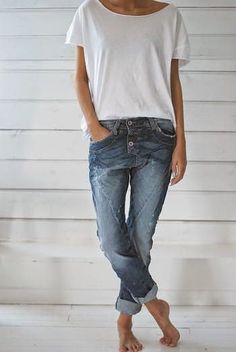 8. Pinroll or French Roll – For Your Regular Jeans
Pinch the seam of your jeans against your inner ankle to gather it all on one side. Then hold it folded sideways, before folding the whole seam upwards 1-2 inches. You may fold it another time for a tighter cuff.
It makes your jeans appear slimmer on the edges, so trying this with baggy jeans may make your feet look oddly shaped while making this fold on skinny jeans will make your legs appear too skinny.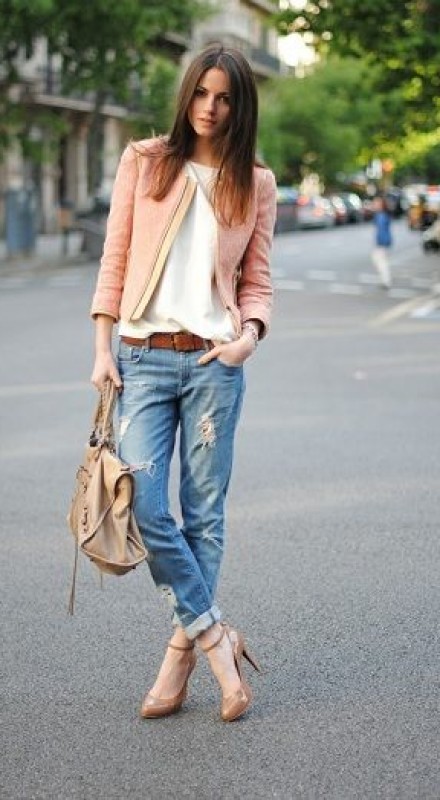 9. Inner Roll – For Cuffing Your Jeans with Ankle Boots
Tuck in the bottom of the jeans covering the hemline inwards, instead of revealing it outward. Also, maintain a gap between the shoes and cuffs to have an elongated effect.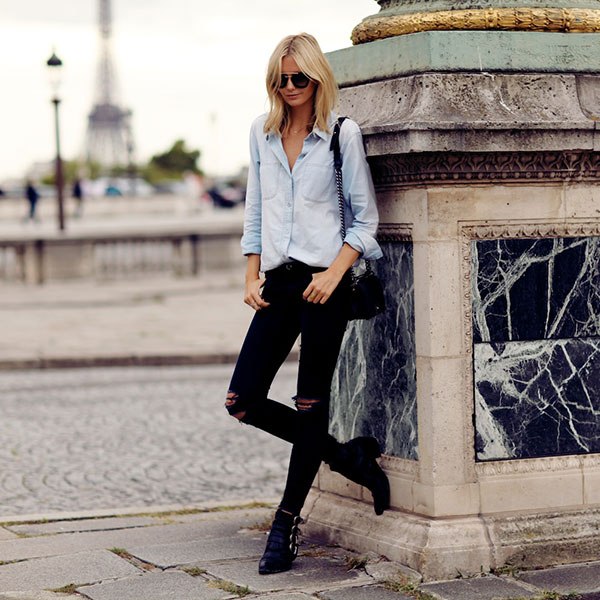 Few More Tips for Folding Your Jeans
Never make more than two cuffs as it will make your jeans look unappealing.
For quick and tight cuffs, put on an elastic band on the bottom of your jeans. Then tuck the bottom into the band and start rolling it upwards.
Frequent cuffing can make fade lines appear on your jeans, so cuff it occasionally.
Besides ironing, you can also stitch the first level of hemlines of the cuffs, or use safety pins to make them last longer.
Flare jeans or jeans that are too wide don't look good with cuffs.
As the words of Yves Saint Laurent go, "Fashions fade, style is eternal" – so experiment with your look as much as you want, and leave your own mark every time you step out.