6 Best Eyeshadow Colors for Green Eyes
Complementing a pair of Irish green eyes requires richer shades of eyeshadow for a fuller and prominent appearance. The famous smokey eye trend with purple, green, and black eyeshadows also enhances the pair. However, to begin with, choose the opposite shades of green on a color wheel.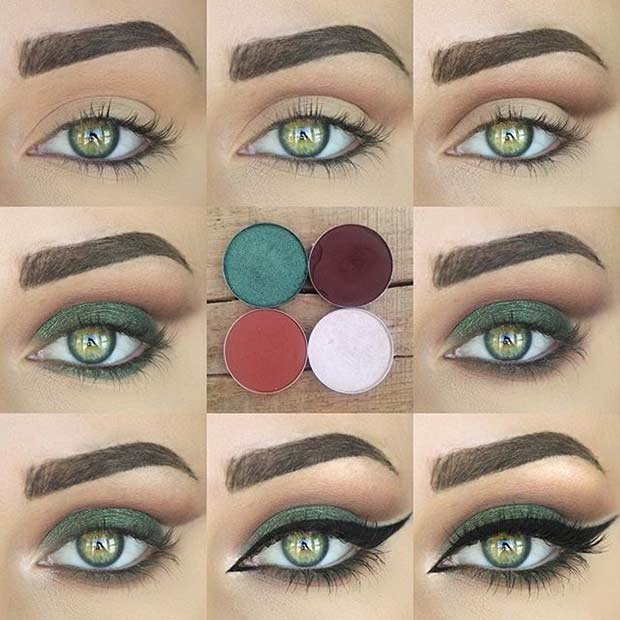 What Eyeshadow goes with Green Eyes
1. Taupe Eyeshadow – For light to dark green eyes, this one fits the bill as a neutral shade. Its naturalness works better than darker shades of brown. For intensifying the look, kohl, liquid eyeliner, and black mascara are required. Blondes and redheads may use the sparkly taupe shade for synchronizing the golden hues in the iris.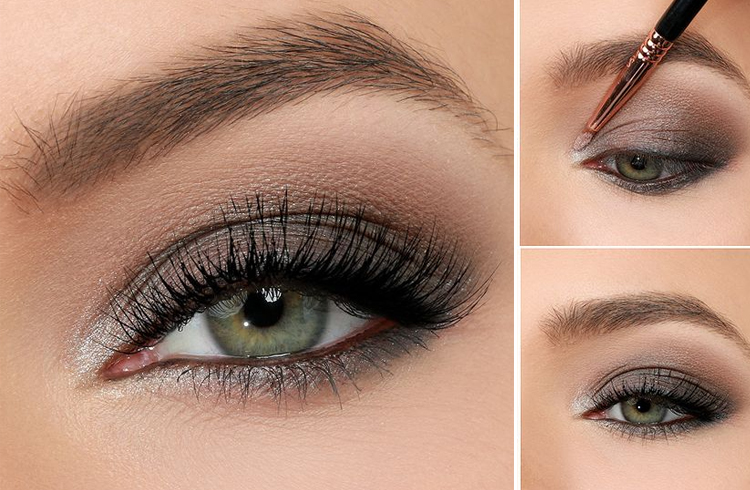 2. Shimmery Silver Eyeshadow – The glittery shade is a nice alternative to black for lending smoldering eye makeup. Coupled with brown eyeliner the shade flaunts a flattering look on blue-green eyes, especially if you have brown or black hair. Apply the shade on the lid sideways and on the browline put a white shade for a cool appearance.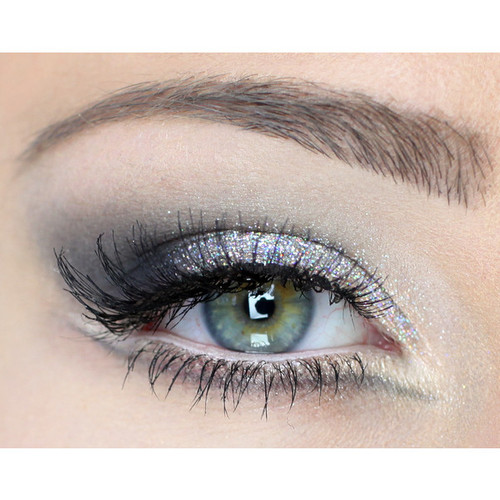 3. Purple Eyeshadow– A pair of green eyes looks ethereal when done up with different shades of purple. Mostly it becomes a smokey makeup, but beautiful nonetheless. The contrast that the combination of purple and green brings out is a striking one.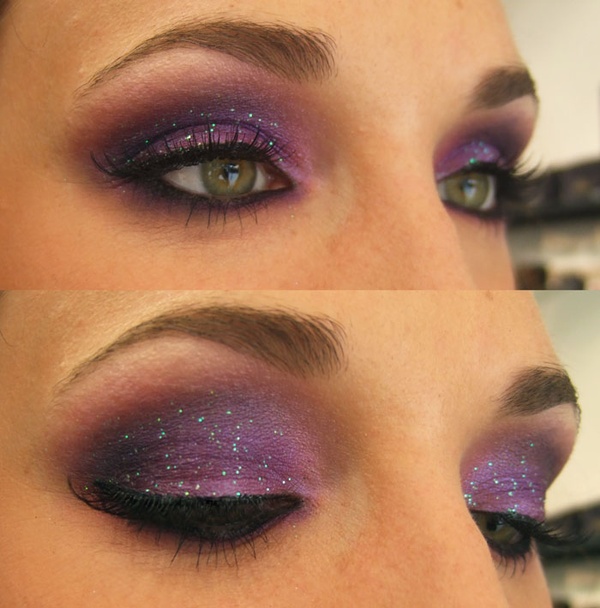 4. Emerald Green Eyeshadow– Monochromic green eyeshadow matching the tone of your hazel green iris produces a darker look for fair skin. Combining two or more green shades (metallic and shimmery) create an intense appearance for dark complexion.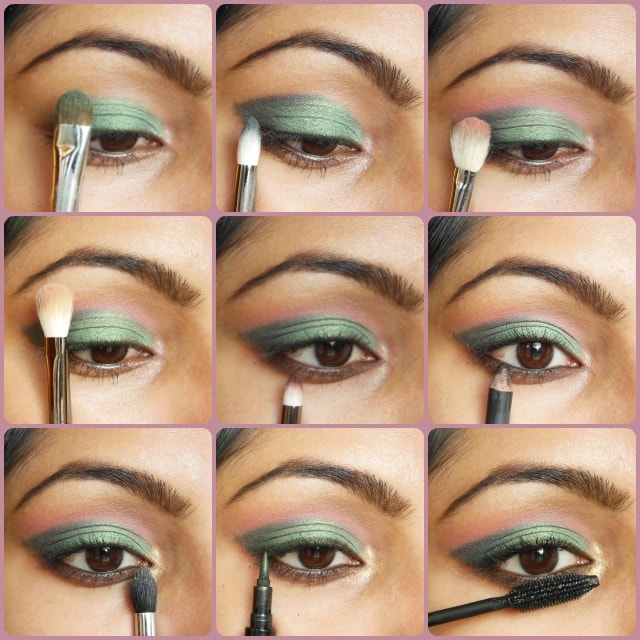 5. Red Eyeshadow– For grey-green eyes, red color looks gorgeous on any skin tone. Whether or not it would lend a vivaciousness, that depends on the complete makeup you do with your lip color, highlighter, and rouge.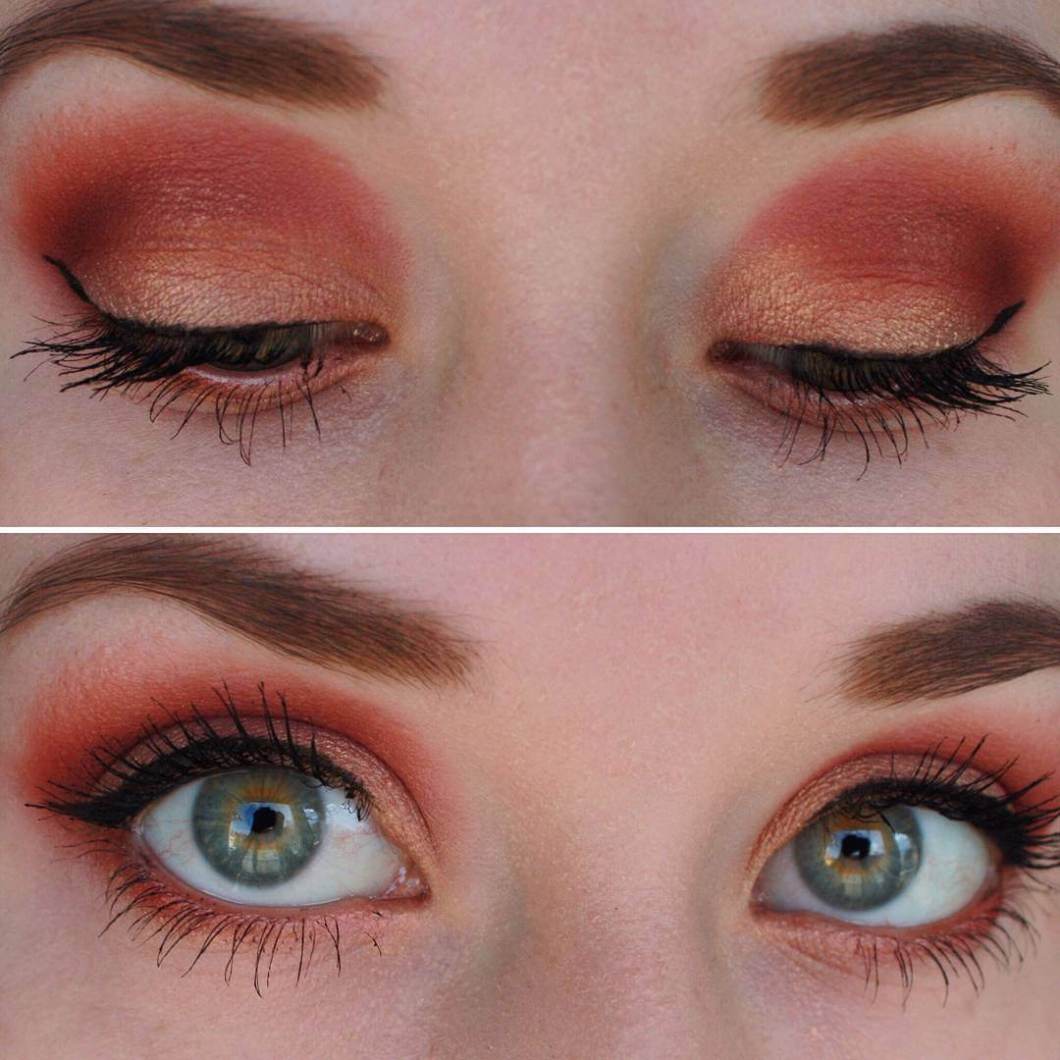 6. Pink Eyeshadow– The fresh and feminine shade looks nice on all types of green eyes. It is a little youthful, so young girls sport this anytime. While applying the shade, white, purple or orange eyeshadows can be used for a fusion look.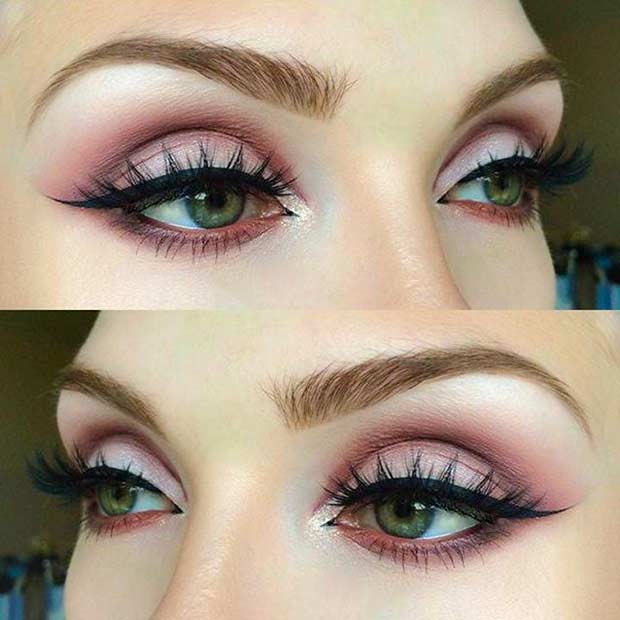 Apart from using monochromatic shades of eyeshadow, you can opt for using multiple hues together for a smokey look for your green eyes.