Best 5 Eyeshadow Colors for Complementing Blue Eyes
Blue eyes require eyeshadows that will brighten them, instead of lightening them. You might have a grayish or a greenish hue to your blue eyes so your choice of eyeshadow should depend on largely what tone of blue you are blessed with.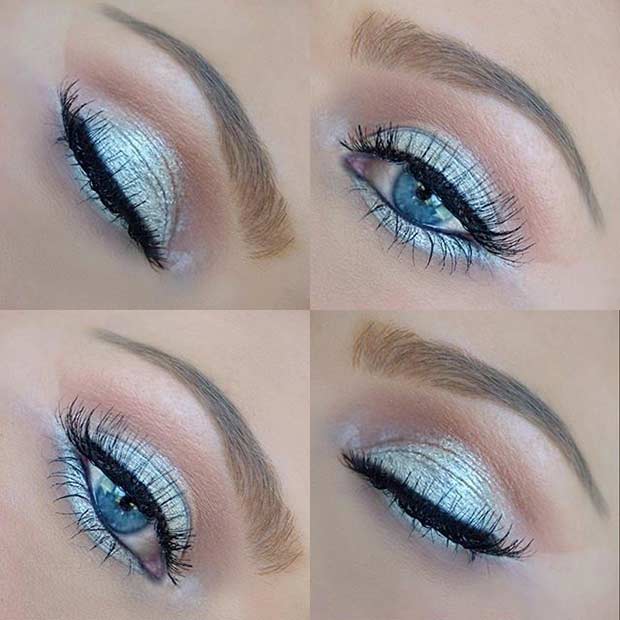 5 Eyeshadow Ideas for Blue Eyes
1. Deep Purple Eyeshadow – The dark shade accentuates all kinds of bluish tone easily and creates a balance between the two shades. For a smokey look, you may incorporate silver or black shadows on the crease. Women with blue eyes mostly have a cool undertone, so this is an ideal shade for them.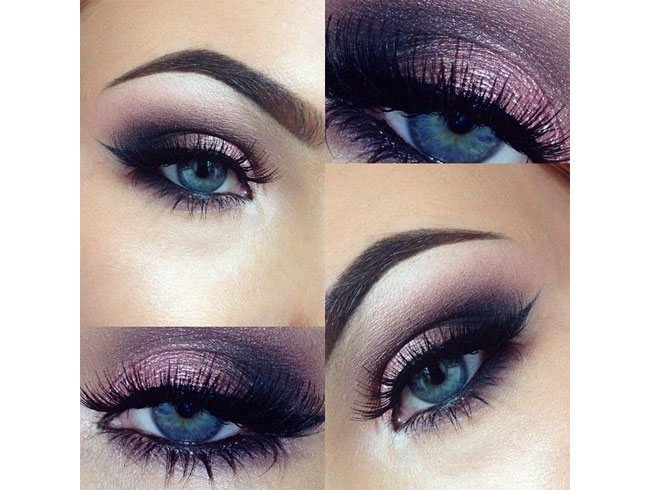 2. Copper Eyeshadow – The metallic hue is warm enough to be compatible with icy blue eyes. If you have red hair and pale skin, the shade is a right one for you, especially for summer days. You may add some shimmer for glossy eye makeup.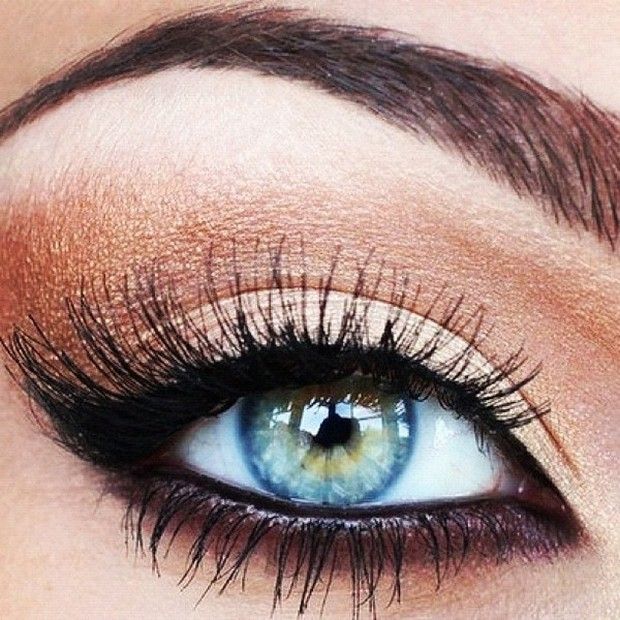 3. Orange Eyeshadow – Darkening orange shadow on the upper eyelid of your blue eyes gives a fresh effect. The eyeshadow provides a profundity to your light colored eyes. Red and coral shades work in a similar way as well.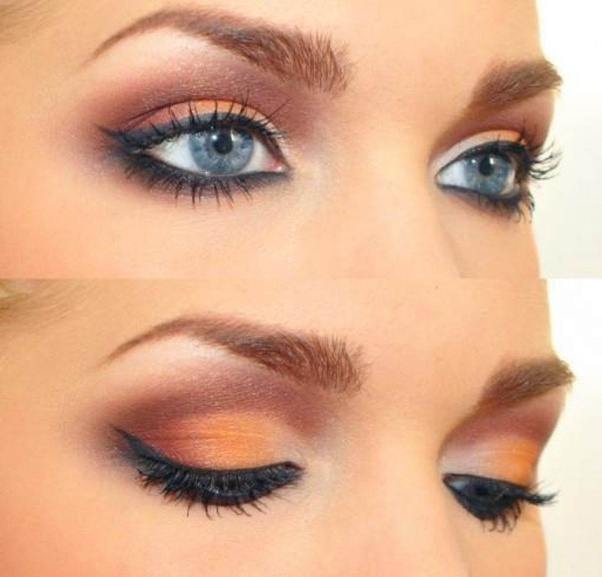 4. Brown Eyeshadow – The earthy shade singly or in combinations with other similar shades makes a nice infusion with dark blue eyes. Light brown can lend a nude makeup while the dark effect gives a hassle-free smokey look instantly. Brunettes, blonde or women with gray hair can opt for this color. While the dark hair color will match with your eyeshadow, light hair will make a contrast.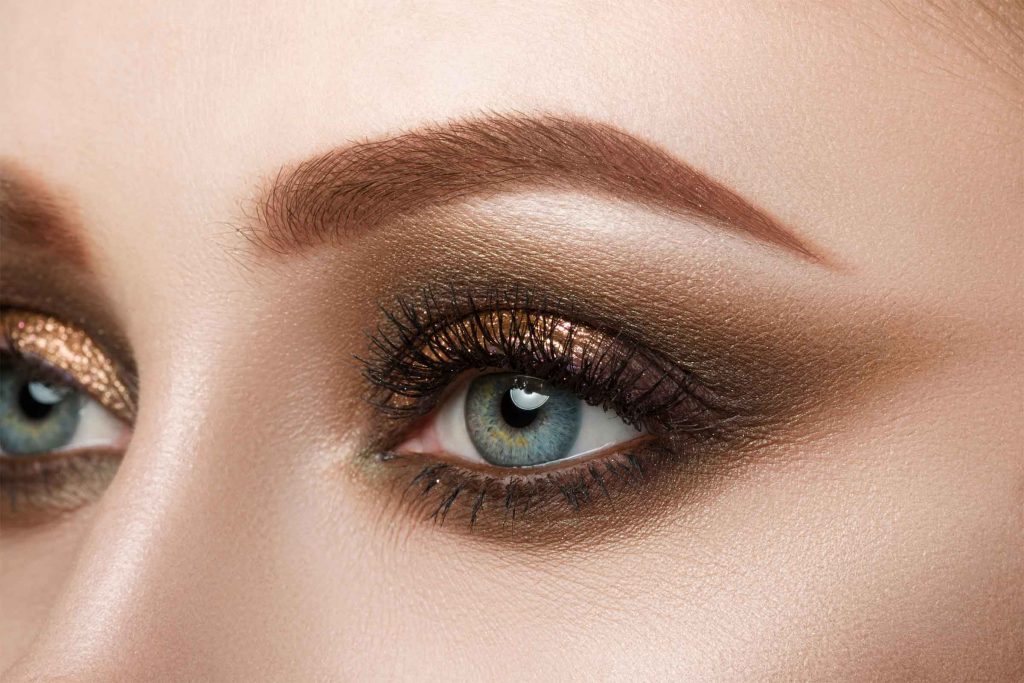 5. Bronze Eyeshadow – The neutral shade enhances blue eyes and makes them pop with a sheer contrast of dark shades against the light one(eye color). Pretty similar to orange and brown eyeshadow, in order to how it draws attention to your eyes with its look.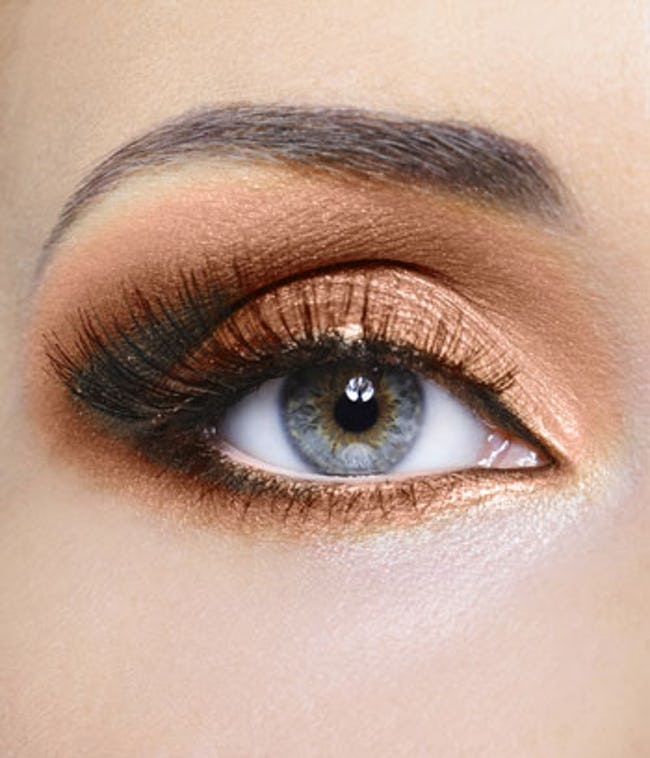 These eyeshadows can transform your eyes into a remarkable pair with their texture and shades. While you can make up with neutral shades like bronze, brown and orange for a subtle everyday look for your corporate sector, metallic and jewel tones like purple are for evening parties.