How to Wear a Denim Skirt: Outfit Ideas for Trendsetters
Denim skirts are themselves a strong style statement that is hard to ignore. From summer to winter, wearing a couple of jean skirts alternately is just an easy way to look flawless.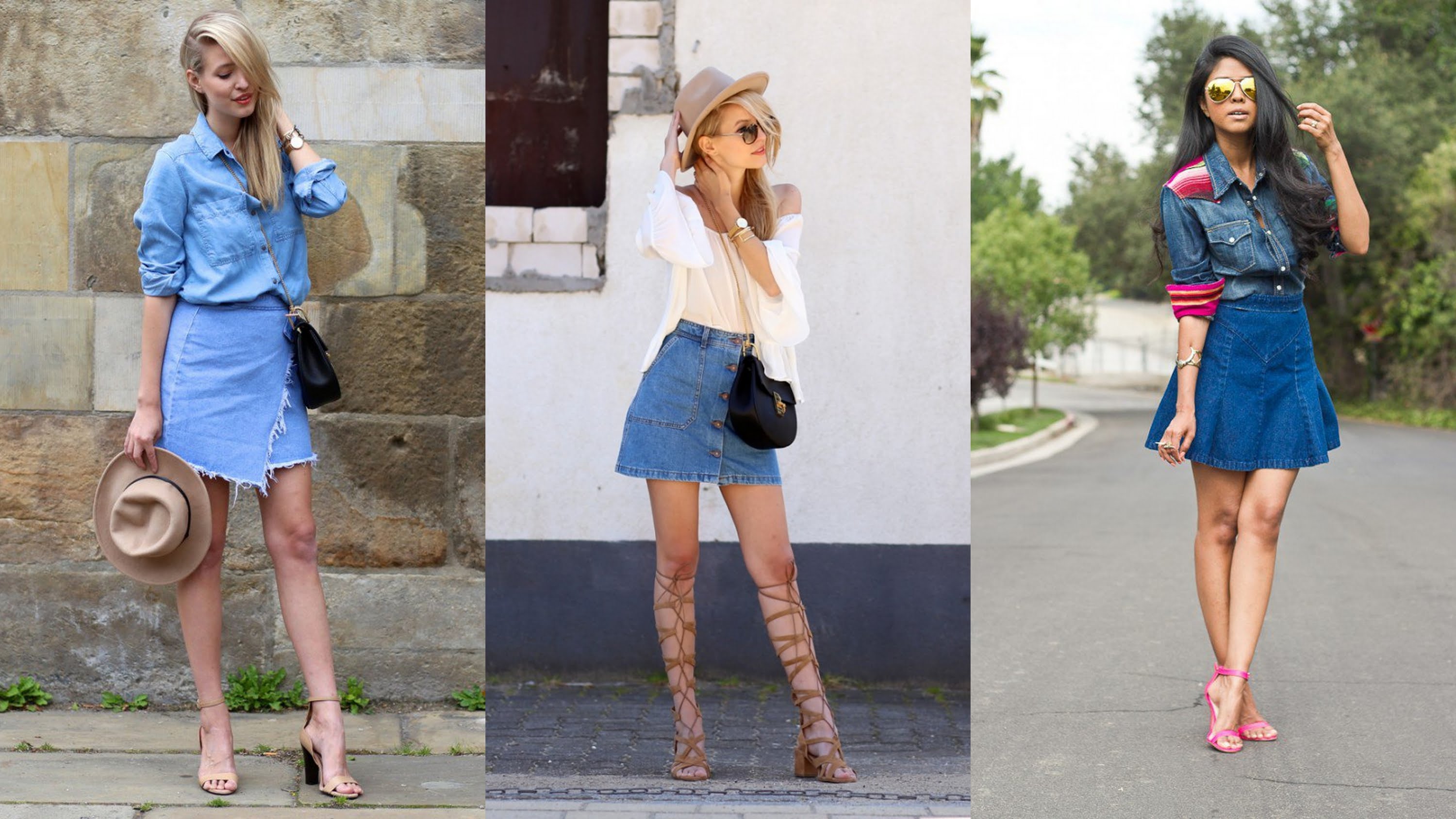 6 Cute Denim Mini Skirt Outfit Ideas
White t-shirts and denim button-down minis in black or blue complement slender women, more so when teamed up with gladiator sandals. You may try denim skirts with patchwork as well.
Khaki or nude skirts along with black tops are summery and ideal for a casual look. For winter you can wear a pair of tights or leggings underneath the skirt.
Tucked in denim shirts and acid washed or ripped high waisted denim skirts give you a vintage yet carefree look.
A-line or skate black mini skirts and three-quarter tops are a nice combination for fall outfits.
A white denim skirt is more of a relaxed fashion when coupled with cold shoulder oversized tops.
Pleated mini skirts and full sleeve fitted tops give a flirty appearance.
For a short overall skirt, choose a white top and sneakers.