How to do Brown Smokey Eye Makeup
Dusky smokey eyes are real "talkers" in terms of their strong fashion sense. The statement makeup trick gets easier when you have different shades of brown as the base color. Here are a few tutorials, illustrated on the basis of their effects on diverse eye colors and skin tones.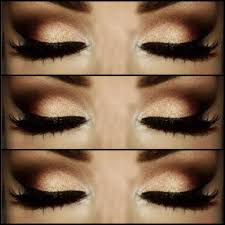 4 Brown Smokey Eye Tutorials
Brown and Gold Smokey Eyes
Apply eye primer on your entire eyelids, starting from the lash and spreading towards your brow line
Use a brown eyeshadow pencil and smoothly color your lids, leaving the middle
Apply gold glitter eyeshadow on the middle part
Take a brush and smudge the two shades gently
You may wear thin and winged eyeliner afterward
The combination of brown and gold is similar to bronze, hence complementing fair, medium, wheatish and dark skin tones with hazel brown or black eyes.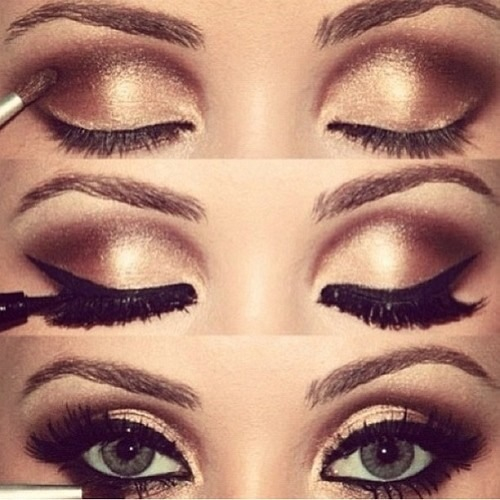 Brown and Black Smokey Eyes
Apply eye primer all over your lids so that the eye makeup doesn't smudge
Choose a light brown eyeshadow from your pallet and brush a little on the lids, starting from the crease to inner corner
Add layers by applying a darker shade of brown smoothly from lash lines towards the crease
Use black only on your crease and then brush the entire lid for an even yet transitional look
The double shades of brown produce an earthy tone which is simply perfect for brown and blue eyes. Women having any complexions may rely on this makeup.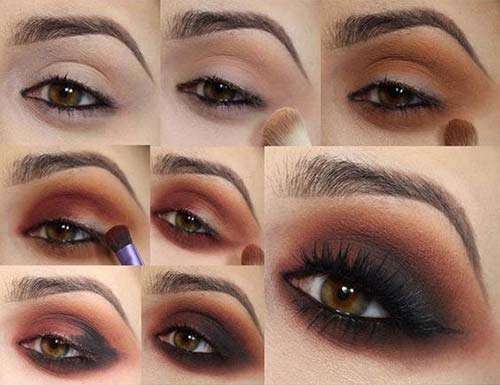 Brown and Green Smokey Eyes
Evenly smudge eye primer on your lids
Apply the lightest of brown shade and color your brow line
Choose a darker brown shade and fill the eyelid except for the middle part
Apply dark green eyeshadow on the middle
Wear thick eyeliner and Kohl to complete the look
The combination of two apparently opposite shades creates a festive look on women having fair and dark complexions.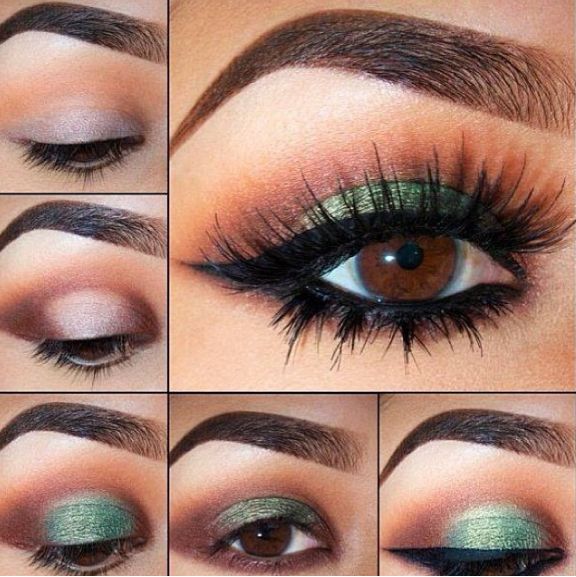 Brown and Pink Smokey Eyes
Use eye primer as your base
Select a soft pink shade and apply on the middle part of your eyelid
Now use an eyeshadow pencil in the natural brown shade and fill the crease area by outlining it (just like the picture)
Darken the crease and the upper side for a sharp contrast with the soft pink
On the lower part, use a white eye pencil for adding definition
Apply mascara for completing the makeup
You may follow the same process with orange or silver eyeshadows instead of pink.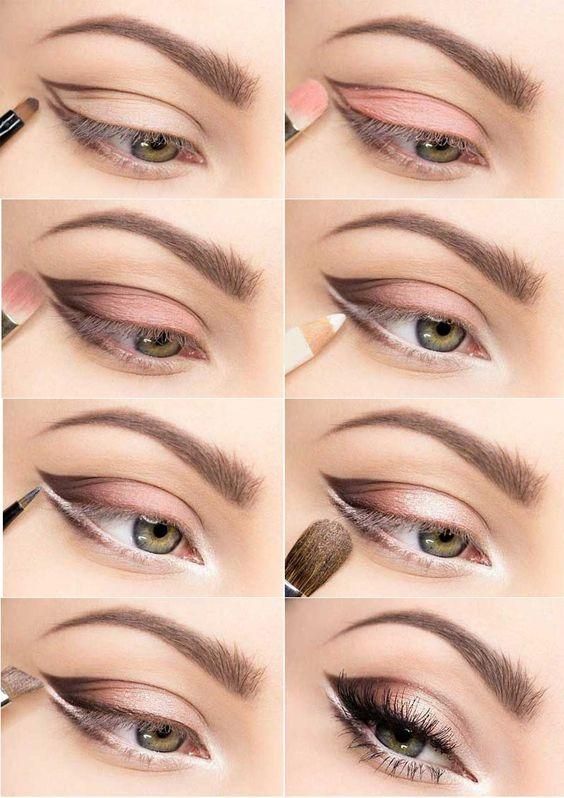 Brown is a natural shade that you may lighten or darken when it comes to eye makeup. From corporate get-together to wedding purposes, you may choose to have smokey eye makeup either solely based on this brown shade or blending them with other shades.