How to Shape Cute Almond Nails
Filing your nail in an almond shape is the easiest way to get your manicure done at home, without having to worry about the outcome. If you already have long nails, you can go for almond nails right away as this particular shape lessens the size of your nail.  But, those with short nails may have to wait for a week or two.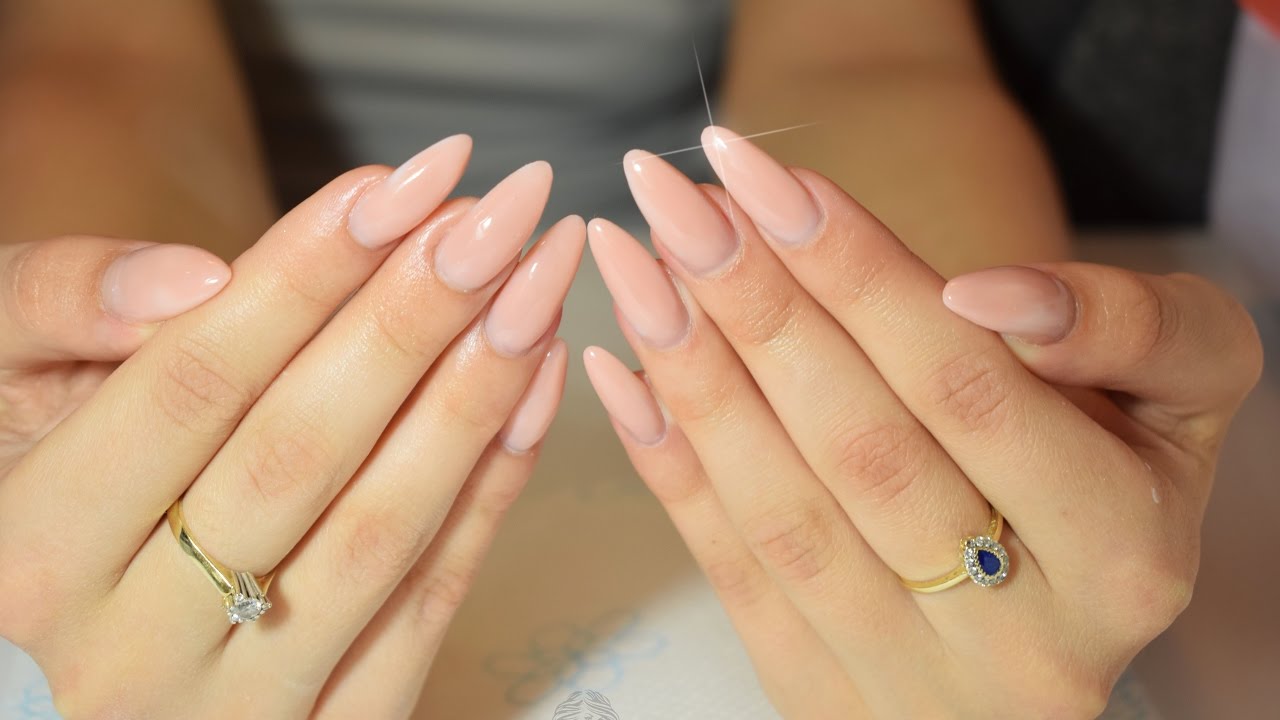 How to Get Cute Almond Shaped Nails: Step-By-Step Filing Instructions
The following steps are good for transforming round, square or oval nails into an almond shape.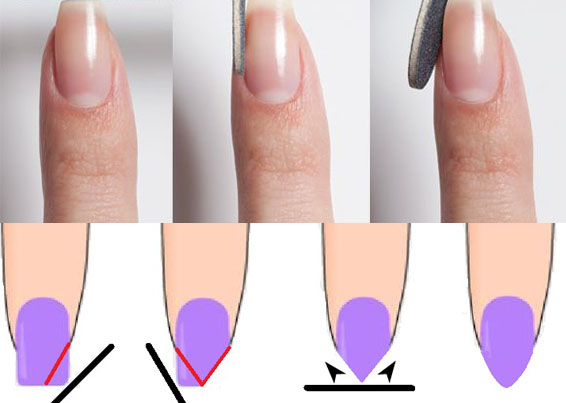 Mark the exact middle point of your nail and start filing towards it at a 50° angle from the right side. You should file in one direction as regular files are prone to be fragile and may split in half if used back and forth. Luckily, this is not the case with glass nail files.
Repeat the process from the left side of your nail.
Now, move on to filing the angular corners and the tips in a "U" shape until you have the desired almond shape.
To maintain the shape, you may need to file it frequently, especially if your nail does not have a natural growth in an oval or a round shape. If you have natural almond-shaped nails, just file once in every week to maintain the length.
Style Tips for Almond Nails
Women with short fingers can go for almond-shaped nails because this makes their fingers appear longer, but if you already have long fingers, opt for short almond nails.
If nail-filing is not your forte, but you still want this look, then go for fake acrylic almond nails.
Since such nails are characterized by a wide base and slender sides, just make the pointy center blunt if you want to undo your style and revert back to your original nail shape.
Make the tips pointy for French-tip almond nails, and if you want to make them even sharper, you can go for stiletto nails as well.
Subscribe Now!
Get The Newsletter: