How to Make Your Eyelashes Look Longer
Long eyelashes hold the secret to intense dramatic eyes. Be it smoky or simple nude eye makeup, without pairs of long lashes, no looks can be well flaunted. Bid farewell to paying long bills frequently in parlors for fake lashes and initiate some simple tricks at home.

3 Ways to Get Longer and Thicker Lashes Instantly
1. Curl Your Lashes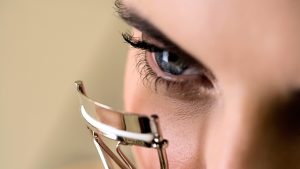 First, brush your eyelashes with a lash comb to remove dirt particles. Use your hair dryer to warm up your curler as it will help to give and retain proper curls. Now clamp your lashes with the curler for around ten seconds each time to give them a fuller and voluminous look.
If you don't have curler then go for the spoon curling method. Hold the spoon on your eyelid and twist the lashes for outward curl. Apply an eyeliner afterwards.
2. Seal the Deal with Mascara and Baby Powder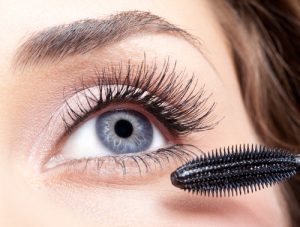 Warm up your mascara in lukewarm water for five to seven minutes. Now, apply it from one side to the other, changing the movement to an upside down manner after a while. Use one coat of mascara at first to avoid burdening the lashes. Apply for both the upper and lower lashes, then lightly apply some baby powder on them. Next, apply another coat of mascara again to seal the look. You can also choose to use clear mascara before the colored one for an even longer appearance of the lashes.
3. The Dual Mascara Trick
For this, choose two shades of mascara carefully so they may blend together nicely. This way all you have to do is to apply the two shades, one in the middle and another on the edge. Opt for the 'minking' process for an even faster result by applying one coat of brown mascara in between first and second coat of black mascara.
Two Tips To Get Longer Eyelashes Naturally
Gently massage your eyelids every night before going to bed as it will stimulate hair follicles to grow.
Regular application of any natural oil on the eyelashes with a cotton ball will bring effective result. Keep the oil overnight and rinse off in the morning with warm water.
You can choose to use petroleum jelly (Vaseline) or green tea instead of oil. Green tea can also accelerate growth the lashes.
Subscribe Now!
Get The Newsletter: